Who the hell knows what it takes to make it in the entertainment industry?
There are no rules as to what the secret ingredient is for a hit film or book or record. Some of the most iconic moments in films nearly didn't happen because they weren't scripted and some of the biggest hit records came out of nowhere.
What Would You Do For a Movie Role? Check Out The Best Movie Role Makeovers
It's incredible to think that some of the biggest selling books and bands of all time nearly didn't even get signed! We all like to think we would recognize a hit if it landed on our desk, but even if we don't, surely we can safely assume that the executives who get paid the big $$$ know their stuff?
Apparently not so much….the big cheeses make HUGE errors of judgement and they always have—Western Union turned down Alexander Graham Bell's new invention, the telephone in 1876.  President of the company, William Orton, passed on buying the patent saying;
"Mr. Bell, after careful consideration of your invention, while it is a very interesting novelty, we have come to the conclusion that it has no commercial possibilities... What use could this company make of an electrical toy?"
Take a look at our top 10 entertainment moments that nearly didn't happen;
1. Jaws (1975): "You're gonna need a bigger boat"
In this classic film, one of the most famous lines was completely off script. The first time Chief Brody (Roy Scheider) gets a good look at exactly how big the killer shark truly is, he turns and utters the line to Captain Quint (Robert Shaw) "You're gonna need a bigger boat".
He was completely correct.
2. Taxi Driver (1976) "You talkin' to me?";
Cab driver Travis Bickle (Robert De Niro) has reached a neurotic, sociopathic moment, and he decides to talk to himself in the mirror, pretending to confront a politician that he plans to kill. As he looks at his reflection he repeatedly says "You talkin' to me?"
This classic line was totally improvised—the original script only said "Travis talks to himself in the mirror" and DeNiro ad-libbed the whole scene.
Brilliant.
3. The Silence of The Lambs (1991) "The Hiss";
Scary psychopath Dr Hannibal Lecter (Anthony Hopkins) made the famous hissing sound as a joke during rehearsals to freak out Jodie Foster (Clarice Starling). The director made a wise choice to keep it in the film and it provides a truly frightening reminder of his cannibalistic ventures.
4. Back To The Future (1985)
Can you believe that this classic 80's film nearly didn't get made! The first draft of the movie was rejected by Columbia Pictures, who deemed it 'not sexual enough'. For the next four years every studio that Robert Zemeckis and Bob Gale pitched to rejected it (Disney weren't keen on the what they perceived as the mother-son incest thing).
Eventually the pair approached Steven Spielberg, who they had been trying to avoid as he was a friend and they wanted to 'make it on their own'. They got over this and the film was put in production, the next hurdle to get over was to get Michael J Fox on board. He was always their first choice but was committed Family Ties. They filmed for four weeks with Eric Stoltz but it wasn't working out so they had to fire Stoltz and make a deal with Family Ties so that Fox could do both, incurring an extra $3 million in re-shoots. Totally worth it though.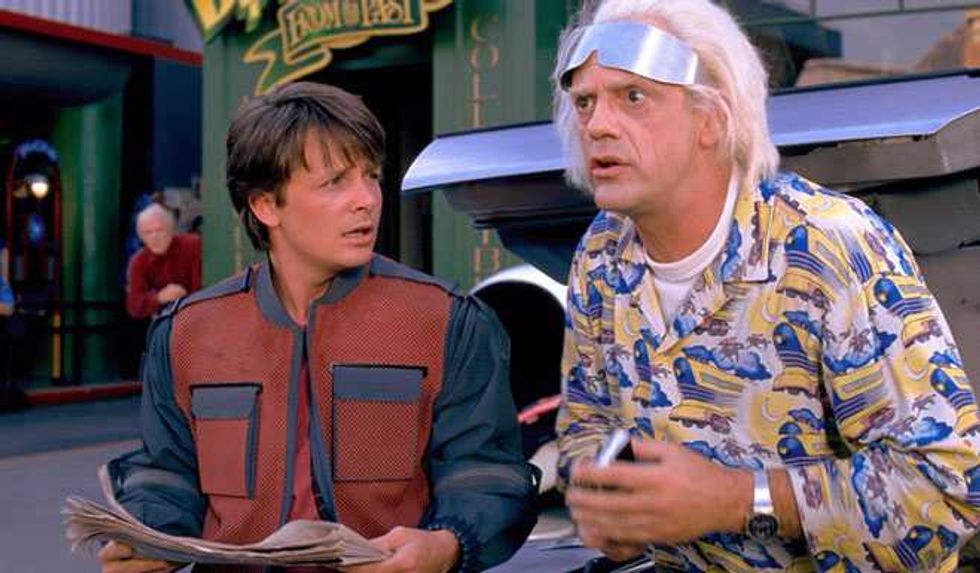 5. Friends (1994);
NBC nearly put the brakes on one of the most successful sitcoms of all time telling creator Marta Kauffman, "no-one's going to watch a show about people in their 20's"
They originally insisted an older, wiser character was written in—"Pat the Cop", to provide relationship advice for the characters. Luckily Kauffman resisted that character but kept the network happy by bringing in occasional appearances by the parents' of Monica, Ross and Rachel—characters that totally worked.
NBC were just slightly wrong about viewers not wanting to watch a show about characters in their 20's. The show went on to win countless awards and finished in the top five shows every year from 1995-2004 and the series finale was watched by around 52.5 million American viewers.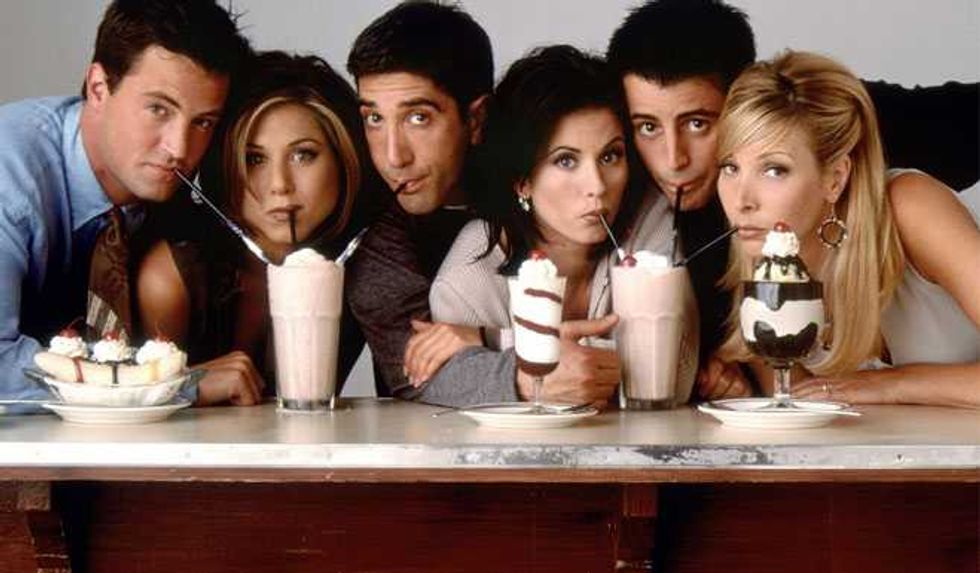 6. ER (1994);
The pilot for ER was shot at the same time as Friends and NBC execs hated it. Luckily for us and George Clooney, everything else in development at the time was just as bad so they reluctantly put it on their Thursday night schedule.
ER went on to score the most Emmy nominations in history with 123 noms and 24 wins.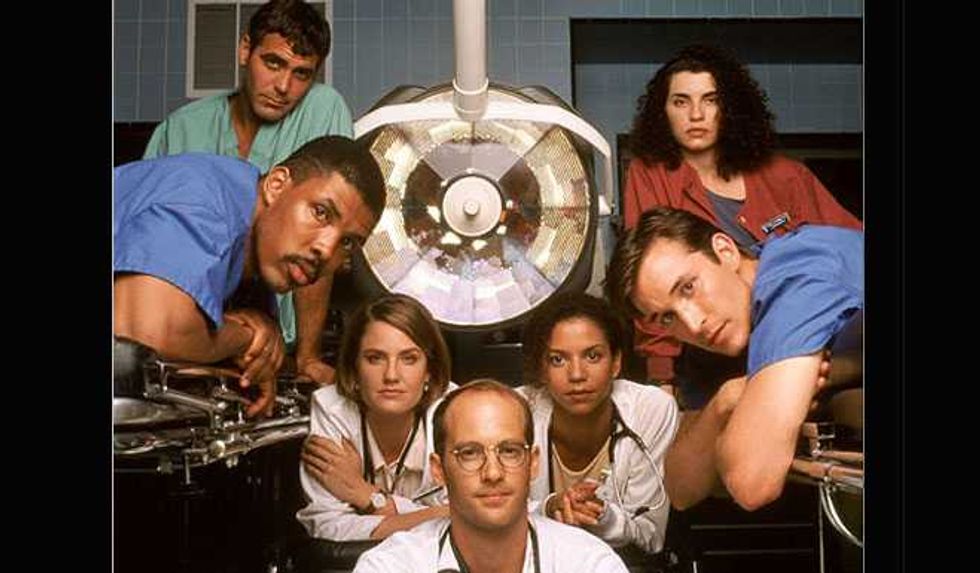 7. The Beatles;
In 1962 Decca Records' Dick Rowe dismissed Beatles manager Brian Epstein saying "guitar groups are on their way out". What a catastrophic misjudgement! Epstein punted the fab four around to every other potential record company and every one of them rejected the band.
In desperation, Epstein went back to EMI and played a demo tape to producer George Martin who was unimpressed. Their debut single Love Me Do was only recorded (unenthusiastically by Martin) because an employee of one of EMI's music publishing companies offered to pay EMI for the cost of a recording session.
Martin didn't want to release any of the songs saying "I didn't think the Beatles had any song of any worth—they gave me no evidence whatsoever that they could write hit material." Luckily George and EMI were persuaded to release the single, although they did nothing to support it. Thanks to the group's enthusiastic Liverpool fan base and Epstein's relentless promotion (and the use of his own money), the song turned into an unexpected hit and history was made.
8. The Rolling Stones (I Can't Get No) Satisfaction (1965);
Turns out Keith Richards can write better songs than most of us in his sleep. Literally.
The story goes, Keith was asleep (not sure if this is a euphemism for drug induced coma but let's not split hairs), and woke up with a riff in his head. He recorded it with the words "I can't get no satisfaction" on a cassette recorder and passed back out.
When he got together with the rest of the band he pitched the song to them and they loved it. The more he played it however, the more he hated it. He said it sounded too 'folksy' and started coming up with excuses not to continue with it.
The band pretty much had to force Richards to play the song in the studio and their producer released it without Richards' planned horn overdubs—just with the fuzzbox that drives the song. It's a good thing they did because that song is the one that established them as a worldwide success.
9. JK Rowling Harry Potter and the Philosopher's Stone;
Rowling was living off benefits and not able to afford to get her manuscript photocopied when she started sending off her book to publishers. They all rejected it, deeming it too long for a children's book, so Rowling set about finding an agent.
Purely by luck, the book was saved from the trash by one of Christopher Little's assistants (she'd sent it to him because she liked his name) and he signed her and starting touting the book about. More rejections ensued, until, as a personal favor to Little, Bloomsbury Publishing chairman Nigel Newton tossed the manuscript to his 8 year old daughter (a highly unusual move—why on earth would you get a child's opinion on what childrens' book should be like?).
His daughter devoured it in hours and came back demanding more. Bloomsbury decided to publish and the series has gone on to prove to be one of the most lucrative ideas in history. The movies alone have made nearly $8 billion and by the time you add in book sales, merchandising and the theme park it's more like $25 billion.
The 15 publishers who rejected it must be pissed!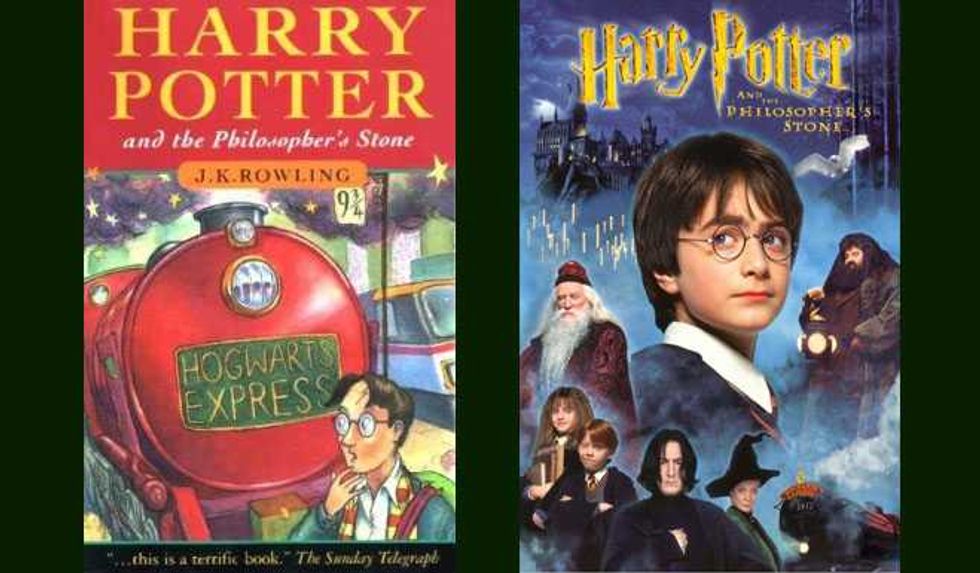 10. Chicken Soup For The Soul 1993
The pair behind this classic feel good book, Jack Canfield and Mark Victor Hansen, shopped it around to over 140 publishers and not a single one wanted to do anything with it.
According to Canfield "They all said it was a stupid title, that nobody bought collections of short stories, that there was no edge, no sex, no violence.  Why would anyone read it?"
Luckily for the writers they came across a publisher, Health Communications, a small company about to go into bankruptcy because no-one wanted to read the recovery books about addiction they were publishing.  They loved Chicken Soup For the Soul and snapped it up with a big fat zero advance.
The risk paid off though and the book has spawned an empire selling over 500 million copies making the original writers bajillionaires.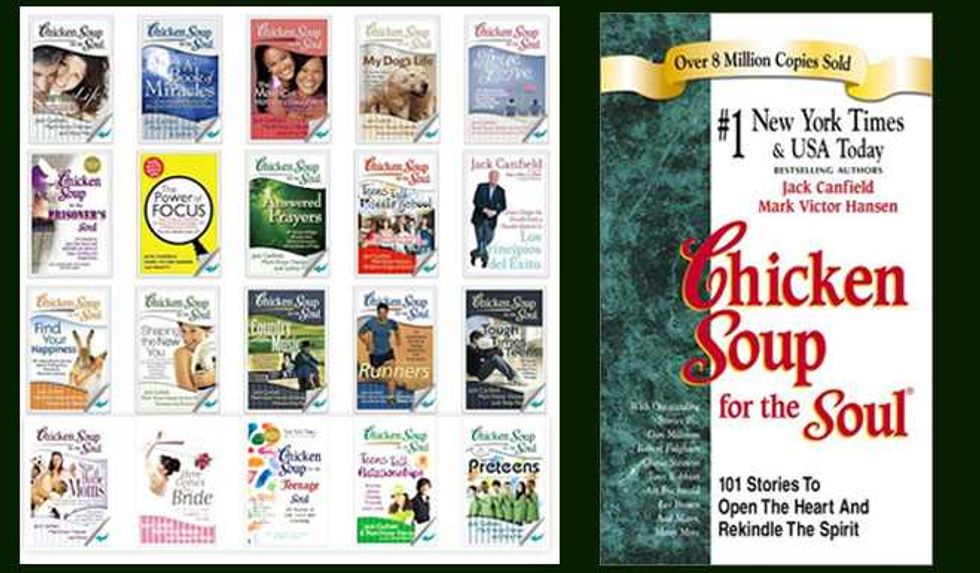 So there you have it, some genius, historic moments that we nearly didn't get to see—imagine what didn't make it out of the trash can?