New Releases
Everyone's favorite experimental pop duo bring in some friends for an ultimate dream team.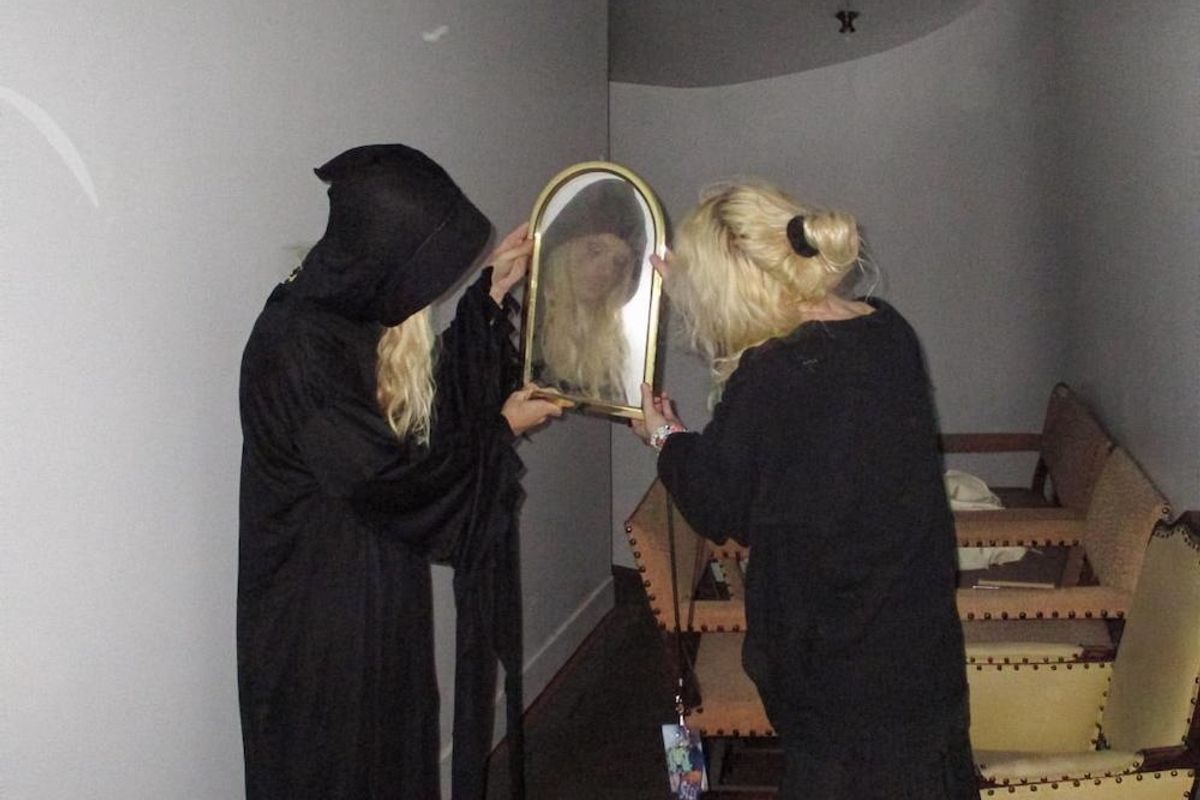 Since the release of their debut album, 1000 gecs, last May, 100 gecs have become one of the most fascinating phenomenons in recent music.
The experimental duo have been adored by fans for their crunchy, maximalist bangers, which call to mind mid-aughts MySpace trends as much as noise-pop of bands like Sleigh Bells and the bubblegum electronica made famous by London's polarizing PC Music collective. Love them or hate them, 100 gecs—comprised of Dylan Brady and Laura Les—are a dominant force to be reckoned with, backed by beloved rap group BROCKHAMPTON as well as our futuristic pop princess, Charli XCX. The latter has jumped on a remix of the gecs' euphoric "Ringtone," along with Rico Nasty and British electropop band Kero Kero Bonito. This isn't the first time 100 gecs have collaborated with Charli—Brady has already remixed her Lizzo-featuring single "Blame It On Your Love"—but with the addition of Rico and Kero Kero Bonito's Sarah Bonito, "Ringtone" brings together a true dream team.
Charli leads this version of the track, reciting each of the choruses in a delightfully AutoTuned delivery. "When he calls me, I go crazy / Call me with my friends, it doesn't phase me," she sings in the first verse. "Windows down, ridin' in the SUV / And I'm spillin' champagne all on my screen, screamin'." Rico comes in later with her instantly-identifiable snarl: "I think I might be addicted to your kisses / Lovestruck, baby, you're the piece I'm missin'." Although the song is generally ecstatic, Bonito's contributions provide a darker undertone. "Throw away my phone, hide it somewhere no one knows / Buried it in the ground, so it can never be found," she croons near the track's end. "But I still hear it, I hear the sound of your ringtone / It's a crime, why can't I get you outta my mind?"
Whether this titular ringtone is something to celebrate or a painful memory of bygone romances, this group effort of "Ringtone" proves 100 gecs' capability of bringing pop's outliers together.