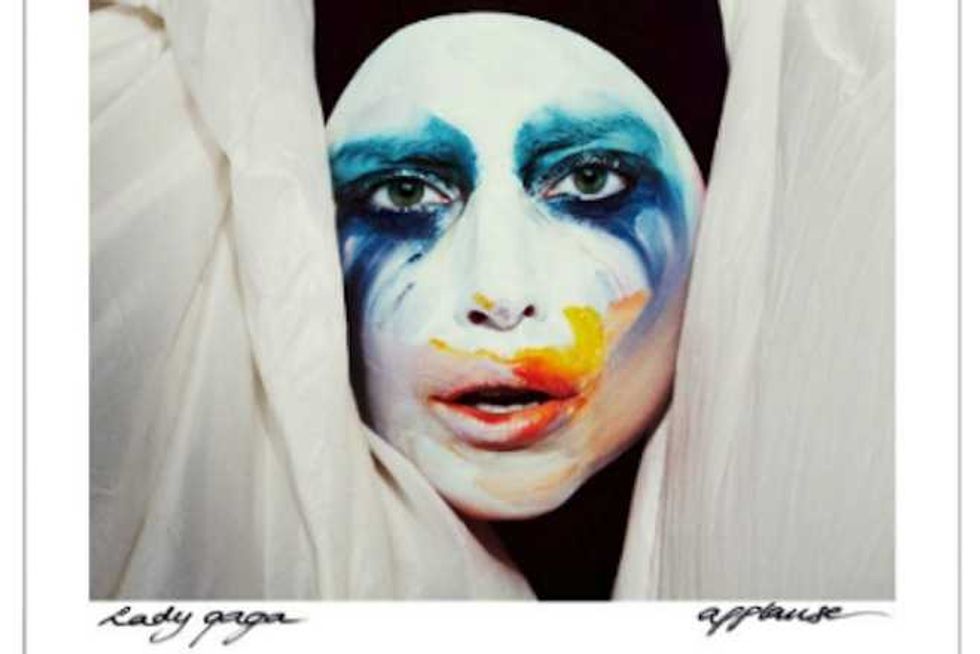 Hot off the heels of Katy Perry's first Prism single "Roar" leaking, a tease of Lady Gaga's first ARTPOP single "Applause" has also leaked! (How convenient.)
Give 'er a listen:
It may just be a taste, but we're already applauding. Though "artpop" is somewhat of an elusive term, this is what we imagine it sounds like: driving electronica with that nasal and hypnotic Gaga twang. We can't wait to listen to the song in full on August 19th (or sooner, let's be real).
Perry and Gaga's head-to-head battle will culminate this fall , when albums Prism and ARTPOP drop on October 22th and November 11th respectively. Lots to be thankful for this year...that's all we're saying.