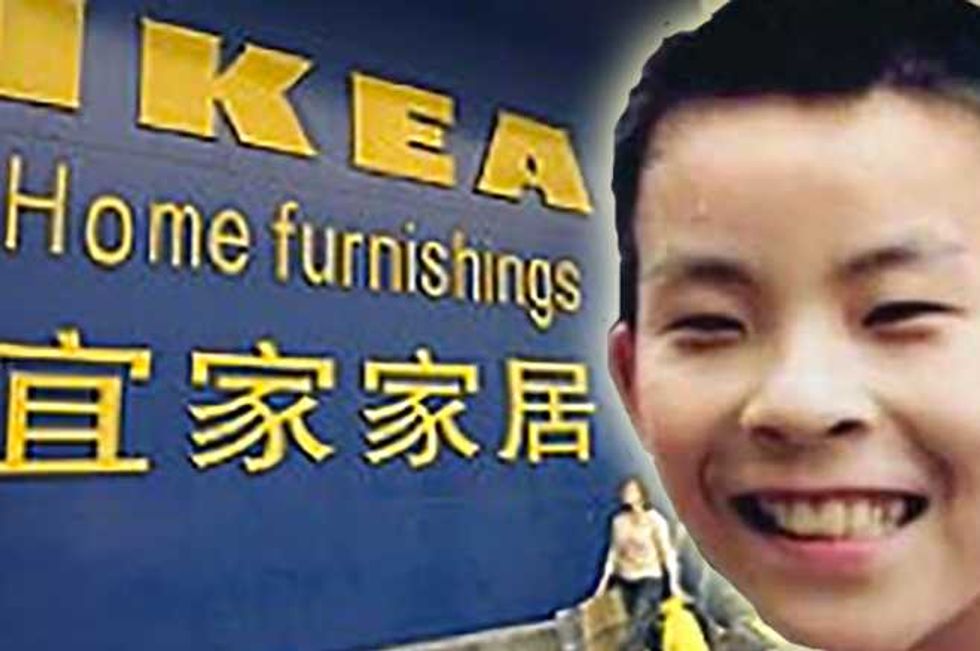 Ya know when your mom's riding you about your friggin' math homework and you just wanna run the hell away and go to.....IKEA?
Given that the average IKEA is bigger than Telluride and Marfa combined, it's not that surprising a 12-year-old boy might go missing and turn up a week later in say, a giant vat of day-old meatballs or a stack of mislabeled skrivbords.
And that's just what happened to Peng Yijian this past Sunday, when, after a week-long hunt, the pre-teen was found inside an IKEA store in Shanghai, China. The kid had run away from home six days earlier after an argument with his mom erupted over an unfinished math assignment, Shanghai Daily reported.
"He was very upset and I feel guilty that I shouted at him," mom later explained.
With only 1.5 yuan (about 25 cents) in his pocket, Peng kicked around Shanghai for six days, raiding supermarkets for free samples, and killing a lot of time at IKEA.
Yijian's family listed the Swedish super store as one of their missing son's favorite places, and he was eventually spotted on security video near their local branch of IKEA. Cops blocked the exits to the infinite furniture store Sunday and, after a exhaustive 40 minute search, finally found the missing boy near a ground-floor escalator.