FILM
1917's "single long take" aesthetic makes for one of the most tense war movies ever made.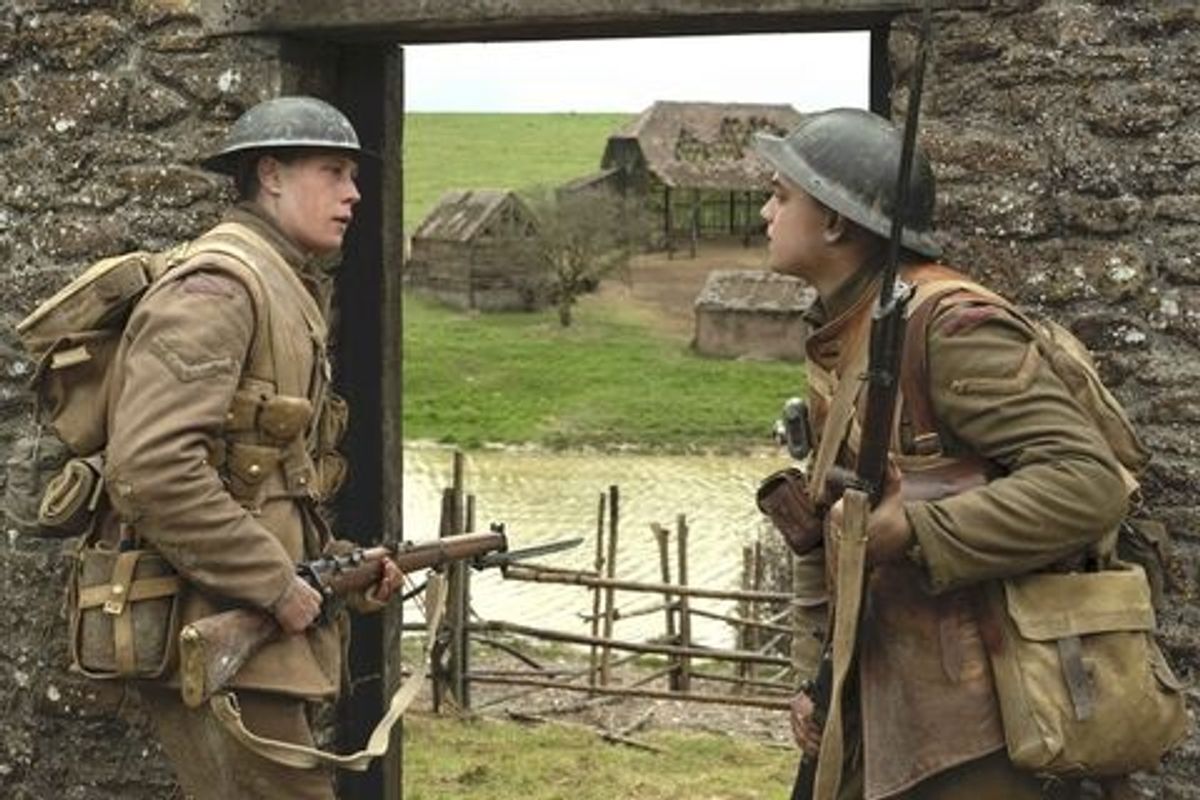 Universal Pictures
There are very few movie scenes that have any right being shot in one continuous take, let alone entire movies.
Typically, movies aim to absorb their viewers in the content of their story and action. Long takes are distracting because, by contrast, they draw attention to the camerawork and editing––or lack thereof. Many directors, especially those who fancy themselves "auteurs," like long takes because of their visual and technical difficulty. But great long takes don't exist solely for prestige amongst film buffs. No, the best long takes work in service of the larger story and themes at play in the movie.
For instance, the tricycle scene in The Shining serves to disorient the audience as they try to piece together the impossible layout of the Overlook Hotel. The hallway scene in Oldboy mirrors the arduous gauntlet of Oh Dae-su's path to revenge. And Birdman, an entire movie meant to look like one long take (it's actually multiple shorter long takes, expertly cut together), is reflective of its leading man's transition from film to live theater.
Much like Birdman, director Sam Mendes' World War I epic, 1917, isn't actually a movie made in a single take, but rather multiple long takes with clever editing. But, perhaps even more than Birdman, 1917 doesn't just look like a single take. It feels like one. And while the concept of a feature-length war movie that looks like a single long take might sound like a gimmick, 1917 proves the narrative value of its visual direction beyond a shadow of a doubt.
1917 has a relatively straightforward premise: During WWI, two young British soldiers stationed in France––Lance Corporals Tom Blake (Dean Charles-Chapman, Tommen Baratheon in Game of Thrones) and William Schofield (George MacKay)––are tasked with the mission of hand-delivering a letter to the 2nd Battalion in order to call off a planned attack on the Germans.
What proceeds is one of the tensest war movies I've ever seen, and that's owed in large part to the single take aesthetic. Normally, a well-composed series of shots encompass all the information we need to know at any particular moment in a movie, directing our eyes to the things we need to be paying attention to.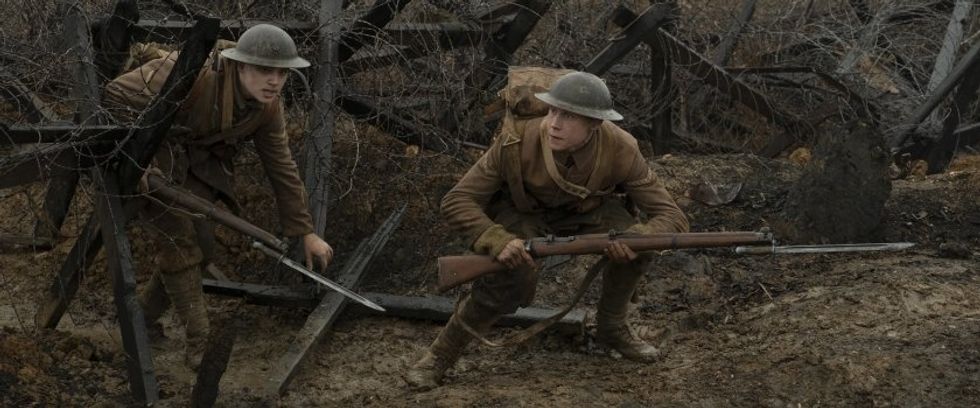 Universal Pictures
But as the boys leave the relative safety of their trenches and venture out into No Man's Land, the camera slowly tracks them across a wide expanse of space with no particular direction in which we should be looking. This results in a constant feeling of tension, as we know the danger is ever-present, but we never know where it might be coming from. In a sense, the camerawork puts the viewer into the headspace of the soldiers, always scanning the landscape for threats.

In a similar vein, the single long take treats all aspects of the movie in a similar manner, gliding along with a slow track, sometimes moving in close, sometimes circling the area, but never speeding up past the gait of Blake and Schofield. This means that both light-hearted conversations and intense moments of action move at roughly the same pace. Doing so strips away some of the audience's most basic movie instincts.
For example, during the first stretch of the movie, which sees Blake and Schofield crossing through No Man's Land and an abandoned German trench, the boys don't encounter a single enemy combatant. Eventually, after they make it out of the German trench, Blake recounts a funny story as they walk through the woods.
Compared to the danger of the German trench, the woods feel much safer, but the contrast puts anyone well-versed in plot structure on their toes: If the trench seemed dangerous but nobody was there, then perhaps the woods will hold the real danger, ready to emerge during a moment of downtime when we finally feel safe. But nope. The boys make it through their conversation in the woods without a hitch and proceed to the next leg of their journey.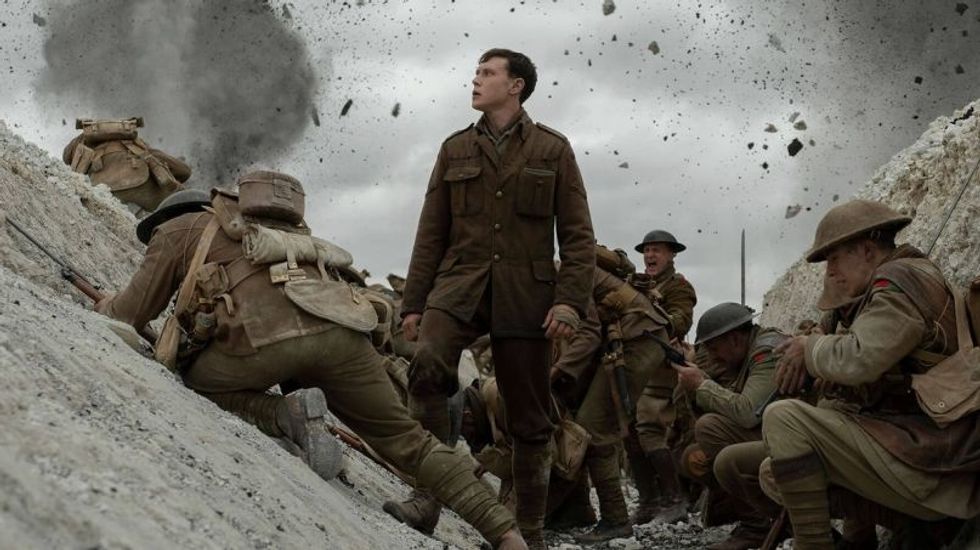 Universal Pictures
Eventually, when battle scenes do occur, the long take style enhances the experience, as well. With the camera sticking to a single person, we get the chance to navigate battlescapes right alongside him. His danger is our danger. His enemies are our enemies. In other words, the long shot doesn't just function to show us battles, but make us invest in them.

1917 isn't a movie content with just depicting a war story. It requires our participation. By watching and following Blake and Schofield's journey, we enter the headspace of soldiers on a perilous mission right alongside them. So while 1917 is most certainly an impressive, ambitious act of technical filmmaking, it also offers an incredible narrative for which the technical elements serve a greater purpose. After experiencing 1917, it's hard not to wonder whether traditional film editing has been the real gimmick all along.