Frontpage Popular News
MUSIC | Used to have a killer crossover. Now I think I done crossed over.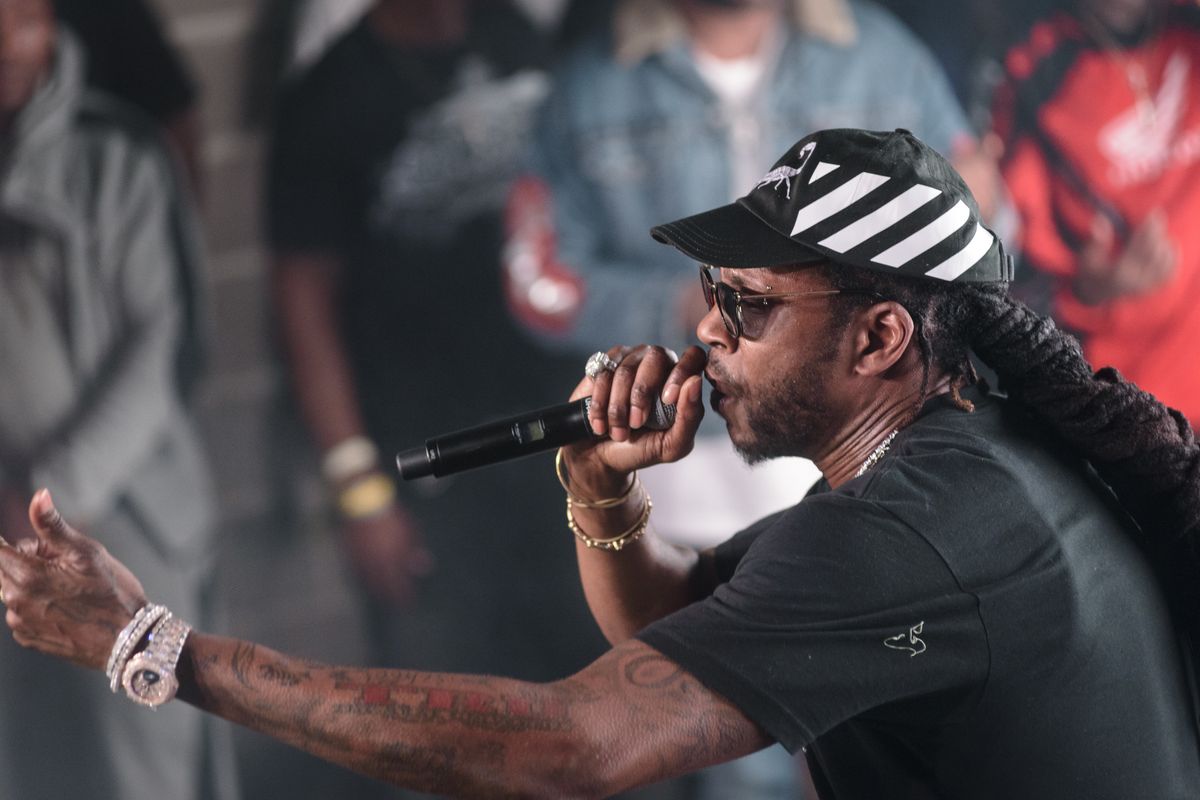 Ryan Muir
2 Chainz is the king of rap evolution and the long game.

Intelligent, charismatic, and by all accounts easy to work with, you want to see Atlanta rapper Tauheed Epps win. He had the winning formula before people discovered it was the blueprint–as early as 1997 he developed the sound with Dolla Boy in Playaz Circle, later hooked up with then DJ and aspiring rapper Ludacris, and was later signed to his label. By summer of 2007, Tity Boi (as he was called) removed any doubt that he was profitable when Lil Wayne jumped on the Playaz Circle anthem "Duffle Bag Boy". The secret was out–authentic experiences + synthesizers + kick drum+ sped up high hats=$uccess. Let's do a little more math. Ten years ago we accepted the blueprint that 2 Chainz tried to give us ten years prior. That's 20 years of work, not luck, and if the activation for his fourth solo studio album is any indication, he's not done yet.
Let's be honest, 2 Chainz took over for Wayne as the feature king from 2012-2016. Established artists putting 2 Chainz on a song was as frequent as newer artist letting Drake hop on a remix. The result for both scenarios is the same, a hit. But for a while there, 2 Chainz went silent. Radio silent, almost. Then he started to leave hints that the hiatus would soon be over. He financed new asses, bought his mom a house, killed Fader Fort at SXSW and as early as March, partnered with Spotify to release a Pretty Girls Like Trap Music playlist with Nicki Minaj. Trapettes thought we received a gift from the trap gods. And then Tauheed released the album.
While most of the activations started in Atlanta, a noble nod to 2 Chainz for taking care of home first, the merchandise is available to anyone with internet access.Trap salons, trap merch stores, and what may be my favorite, trap fitness are popping up everywhere. Trap Fit Fest, who hosted the official Pretty Girls Fit Fest will also bring the experience to other cities, with other themes. Next up, New York! Take a look at the slideshow, complete with fitting captions from the album.
I'ma tell you this right now If you, if you woke up this mornin', you winnin' for real-Big Amount
Lana Ector turning it up during her session
No excuse for this, you only get one life. You only get once chance-Sleep when you die
DaShaun "Guru" Johnson & Lana Ector switching out sessions


Never fabricated about my fabric, the scale, that's my apparatus-Burglar Bars
DaShaun leading his session with confidence


She wanna vibe, yeah. That's a vibe, yeah-It's a Vibe
Lana showing her session how to use their whole body


Your trunk in the front. Well check this out my top in the trunk.-Good Drank
Lana Ector stretching it out during her session



Brittiany Cierra is probably doing squats to 2 Chainz right now. Send her your favorite trap playlist on Instagram and twitter.