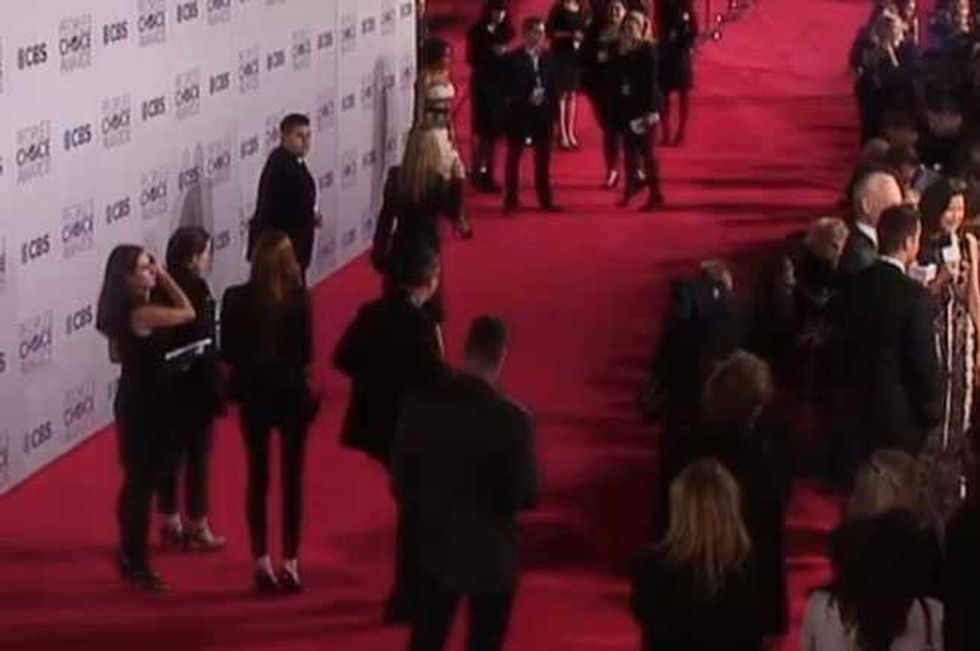 Can't bear to miss a single moment of the 2014 People's Choice Awards red carpet action?
Well, never fear—you can watch each and every fashion faux pas, style winner, sinner and WTFF moment right here via live stream on Popdust.
The live stream kicks off at 7.30 pm ET and it's guaranteed to be a star studded affair.
Sandra Bullock, Christina Aguilera, Kaley Cuoco, Emily Deschanel, Michael Weatherly, LL Cool J, Chris O' Donnell, Ellen DeGeneres, Josh Holloway, Roma Downey and Marg Helgenberger are amongst the stars who will be walking the red carpet.
The 2014 People's Choice Awards will be broadcast live from the Nokia Theater L.A. Live in Los Angeles tonight at 9:00 p.m. ET.
Popdust will be live blogging all the action as well as critiquing all the red carpet fashions—so keep checking back!

Live streaming video by Ustream