Top Stories
After the year we've had, we want to be spoiled.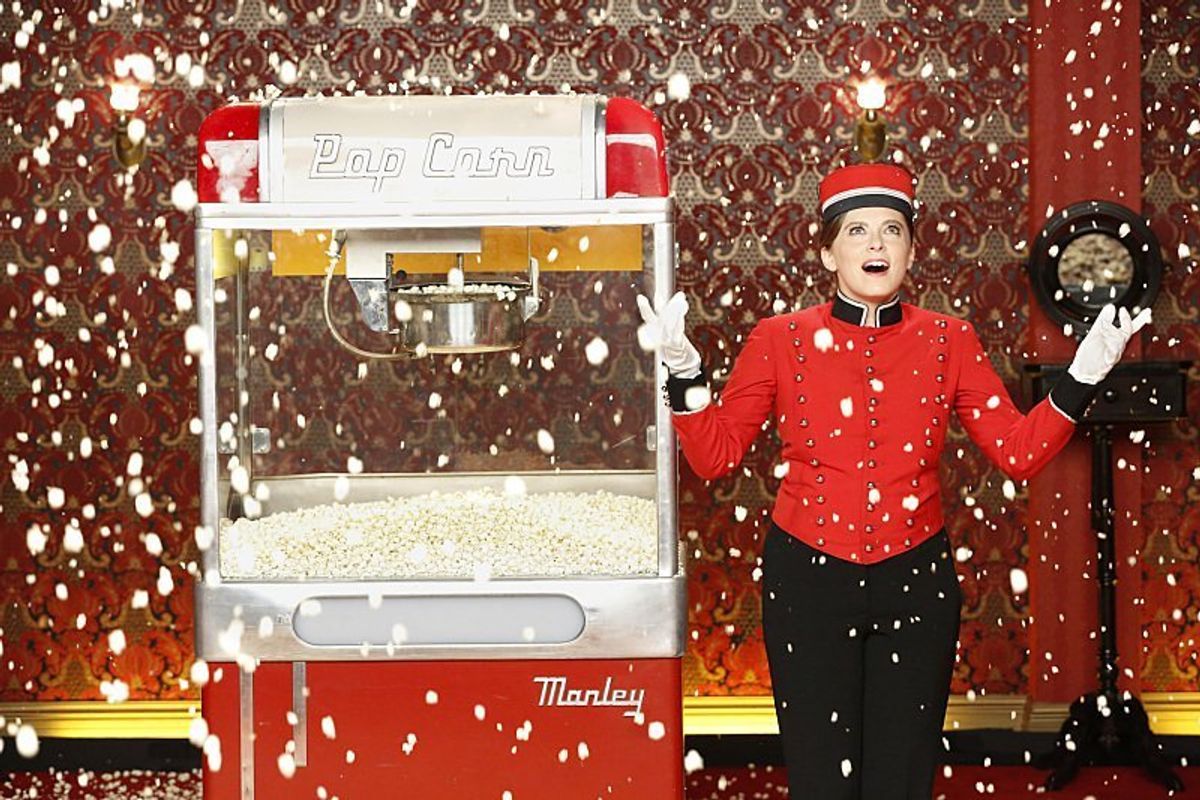 The CW / Crazy Ex-Girlfriend
2016 is going to go down as infamous in the history books for lots of reasons, but we can't deny that in the realms of music, television, film, and pop culture, there have been record highs—and yes, some tragic and puzzling lows. We lost Prince and Bowie; we were gifted with stunning works by young talents like Mitski and Frank Ocean, with Moonlight and Transparent. There have been a lot of keepers and lot of...no-thank-yous. With that in mind, here's a wishlist of things we want to see, or see more of, in 2017. Good luck, 2017, you certainly have an interesting act to follow.
More Binge-Worthy Surprises
Stranger Things came out late this summer and quickly became the show that everyone was asking each other if they had watched yet. At just about 8 hours, it was perfect for binging, and the show itself, which is neither highbrow nor lowbrow, has something for everyone: kid adventure, government conspiracy sci-fi, monsters, romance, Winona Ryder. The next season of Stranger Things is going to be lit, for sure, but more unexpected, rich, and wholly entertaining shows like this could make TV in 2017 the great equalizer.
More Woman-Led Programming
Women have been at the center and the helm of some of the best programming on TV this year: from Jane the Virgin and Crazy Ex-Girlfriend as the reigning queens of the CW, to Issa Rae's Insecure, to the unapologetically feminist and ass-kicking Sweet/Vicious, it's clear that TV for, by, and about women is something we can only benefit from more, more, and more of in 2017. After the hit of Good Girls Revolt getting unexpectedly (and more or less senselessly) cancelled by Amazon, we're hoping it gets picked up elsewhere, or at the very least, another fantastic show about women's stories arises in its place.
Queer Women (Who Aren't Sociopaths)
It's a long-standing trend, or arguably even a trope, that when queer women characters do exist in film and TV, they're either evil, unstable, or both. From Sharon Stone as a bisexual serial killer in Basic Instinct to the (less extreme but perhaps more insidious) Maureen in Rent, who is flaky and disloyal in her relationships, bisexual women are frequently portrayed as untrustworthy if not downright unhinged. (Why, I don't know. Is bisexuality confusing to straight people?) Even Jane the Virgin, an overall excellent show which usually handles representation of social issues very well, has two lesbian characters: one is a murderous crime lord and the other is an alcoholic with a long history of poor decision making. Next year, can we get some more queer women we can get behind?
More Bisexual Characters
In a similar vein, we honestly need more bisexual characters altogether. Often we'll have characters who seem to be bisexual, having relationships with people of more than one gender, but the character will pull a Piper in Orange is the New Black and refuse to identify as bi. Sexual fluidity is great, but there's also no reason to treat it like a dirty word.
Bi men are particularly lacking in on-screen representation, which is a shame, because bi male representation is important for dispelling stereotypes; also a bi male character in Crazy Ex-Girlfriend gave us a fantastic 80s-inspired dance number this year, and why wouldn't we want more of that?
All of this said, we could really use more and more well-rounded representation of all kinds of queerness on TV and in film: especially, but not limited to, nonbinary characters, trans characters, and asexual characters.
Hamilton Mixtape Volume II
After the events of this fall, the Hamilton Mixtape was exactly what the world needed. Taking the Tony-dominating musical and adding a diverse and incredible array of popular musicians from Sia to Nas, plus a heavy dose of unmistakable political directness, resulted in a fantastic album. Lin-Manuel Miranda has confirmed there will be a second volume (praise), date TBD, and that it'll include Schuyler Sisters, The Reynolds Pamphlet, and more. Will the man continue to top himself? Yeah, probably.
And Speaking of Theater...More Theater in the Mainstream
Theater, to a degree, is inherently exclusive. For lots of Americans, seeing professional theater means driving to the nearest regional theater (which could still be miles away) to catch Broadway tours or local productions, and often for a good chunk of money. Even for New Yorkers, theater is frequently either cost-prohibitive, elitist and inaccessible in form, or both. Once every few years, we'll get a new major musical that teenage theater geeks listen to and find themselves through—right now, that's Hamilton; in the past it's been Rent, Spring Awakening, and so on. If we're lucky, 2017 will bring another excellent, accessible show to somewhere like The Public Theater. If we're really lucky, we'll figure out more ways to make theater-going an easier practice for everyone in the nation.
A Bomb Ass Season of House of Cards
After the year we've had, the first three seasons of
House of Cards
look like a legal document: dry as hell. Well, not really; they're still great piece of television. Point being, with the absurdity of our real-life political conditions having surpassed dramatized TV versions of American politics, we can only hope for a fantastic season of
House of Cards
(and probably every political show, honestly) as a small consolation for what this year has put us through. They've been teasing us on
Twitter
in response to real political events, as recently as earlier this month, and we're dying to see what the Underwoods have in store.
From Your Site Articles
Related Articles Around the Web