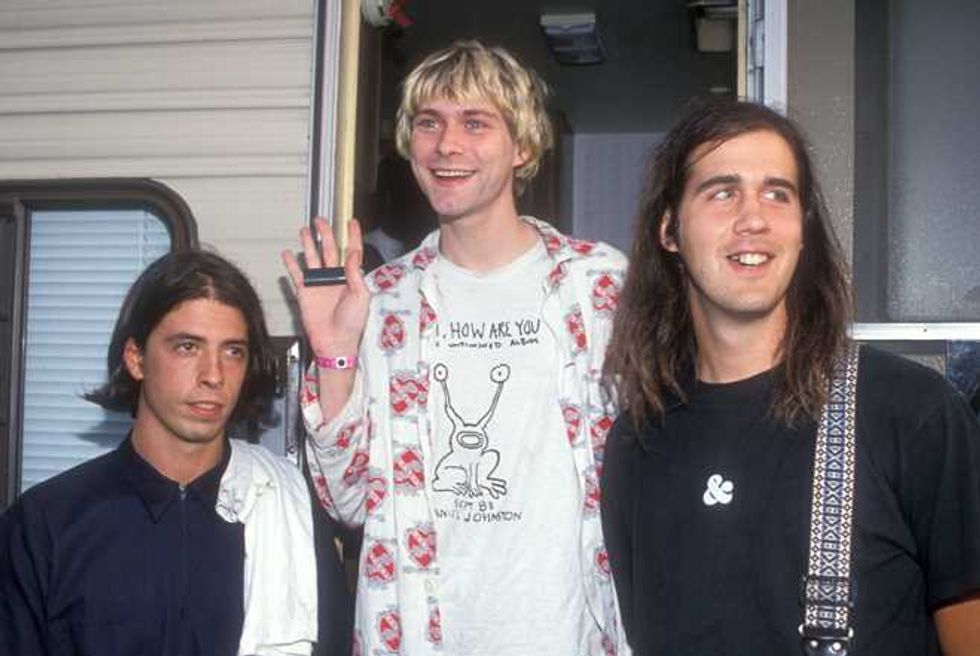 Kurt Cobain would have turned 46 today. In his short 27 years, the Nirvana frontman penned hits like "Smells Like Teen Spirit" and "Come As You Are," establishing him as "the spokesman of a generation." With '90s nostalgia in season now more than ever, Generation Y continues to adopt his gospel.
Fame and the spotlight were never Cobain's friend. In the years before his suicide on April 5th, 1994, he struggled with heroin addiction and depression as a result of the pressure he and his wife and fellow musician Courtney Love daily faced. With such tragic circumstances surrounding his life and his death, we thought we'd celebrate today with all the pictures we could dig up of Cobain smiling (or, at the very least, smizing).
1.
2.
Bruce Pavitt
3.
4.
5.
6.
7.
8.
9.
10.
11.
12.
13.
14.
15.
16.
17.
18.
19.
20.
21.
22.
Happy Birthday, Kurt! We miss you, and hope you're smiling up there.