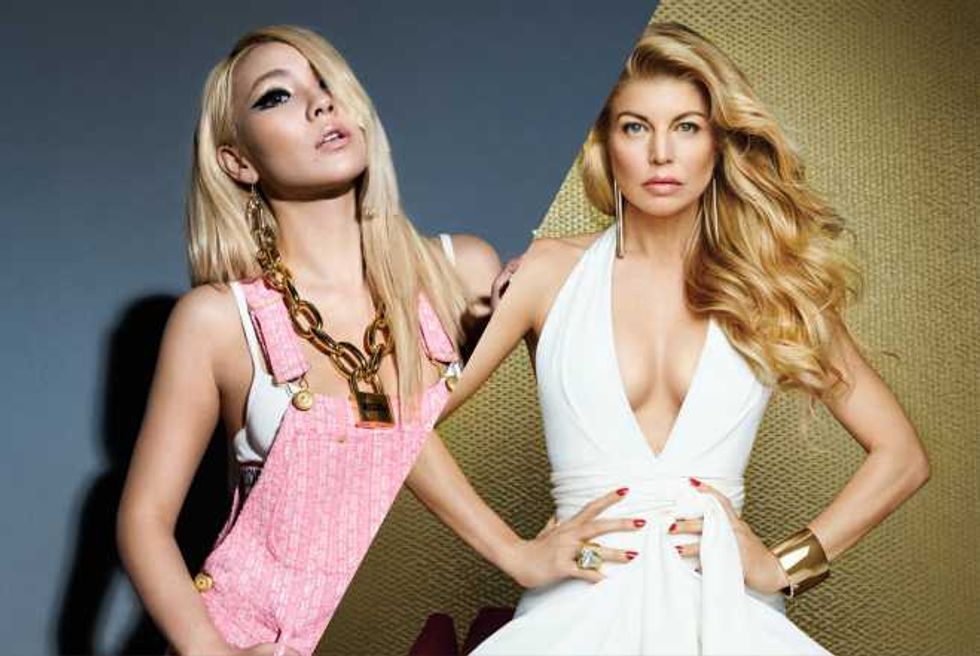 Earlier this month will.i.am confirmed that the Black Eyed Peas would be back with new music later this year to celebrate the group's 20th anniversary.
A few weeks later, Fergie confirmed that she wouldn't be part of it, choosing instead to focus on her new solo album.
"I was just in the studio last week and I saw Taboo there, and I heard something Will was doing and it was great," Fergie told Digital Spy. "But maybe the guys are doing something? I haven't been in the group for 20 years, so it's more their anniversary of being together for 20 years. So maybe they're putting out an album themselves."
Fergie may not be on board for the new BEP music, but it looks like the band's found a suitable replacement: K-pop star CL.
will.i.am tweeted the 2NE1 superstar a week ago asking her to collaborate with him on BEP's new music, to which she enthusiastically replied "Yay! Let's go!"
The Black Eyed Peas frontman has collaborated with CL and 2NE1 multiple times over the years (most noticeably on #willpower's EDM banger Gettin' Dumb), so having CL temporarily fill in for Fergie sounds like the perfect plan.
We wouldn't be surprised if Will had a string of other collaborations ready to go for BEP's comeback either. (Fingers crossed for Britney!)
CL's currently working on her first English-language album with Scooter Braun, the manager behind Justin Bieber and Ariana Grande, so it looks like the 23-year-old is going to be pretty busy this year!