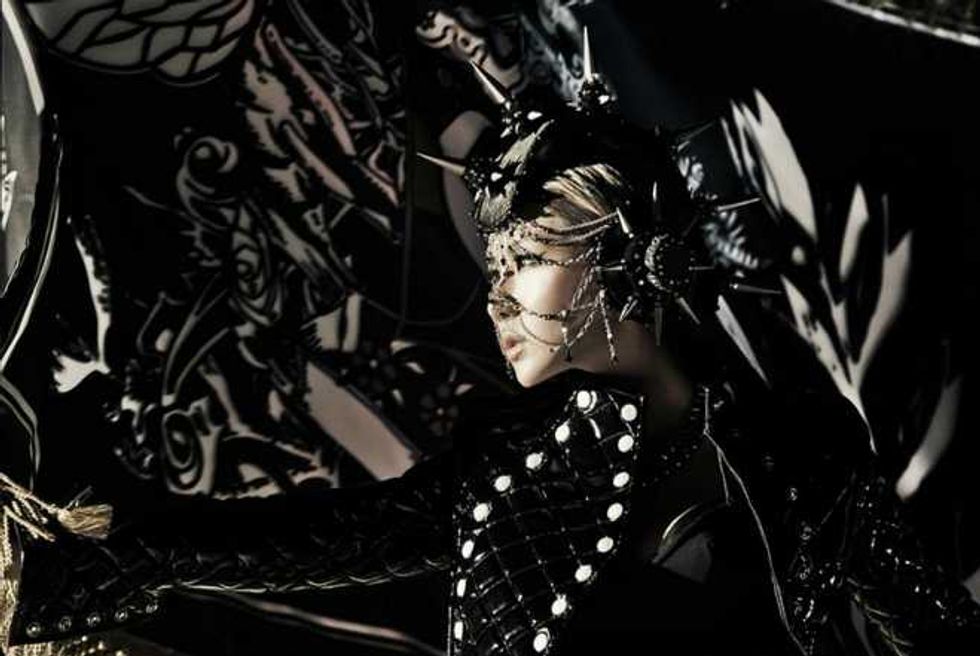 2NE1 is finally coming back with a new album! Just kidding. That was pushed back again, and instead the Beyonce of the group, CL, is dropping a solo single.
The song, titled "The Baddest Female," was produced by longtime 2NE1/BIGBANG producer, Teddy, and is said to be a slow hip-hop song that mixes dougie swag and dubstep with rapping from CL.
The title of the track was originally announced as "Bad Girls," but within a couple of days it was officially changed to "The Baddest Female." YG Entertainment says that the title change has nothing to do with Lee Hyori's new chart-topping single of the same name, but it's pretty obvious that it does. Considering the timing of the whole thing, it looks like YG was probably just using Hyori's high-profile comeback to generate publicity for CL's solo project. And who can blame them? Hyori's on fire right now.
Anyway, "The Baddest Female" drops on May 28. You can check out a killer promo photo for the single, below.
Pretty damn fierce, right?