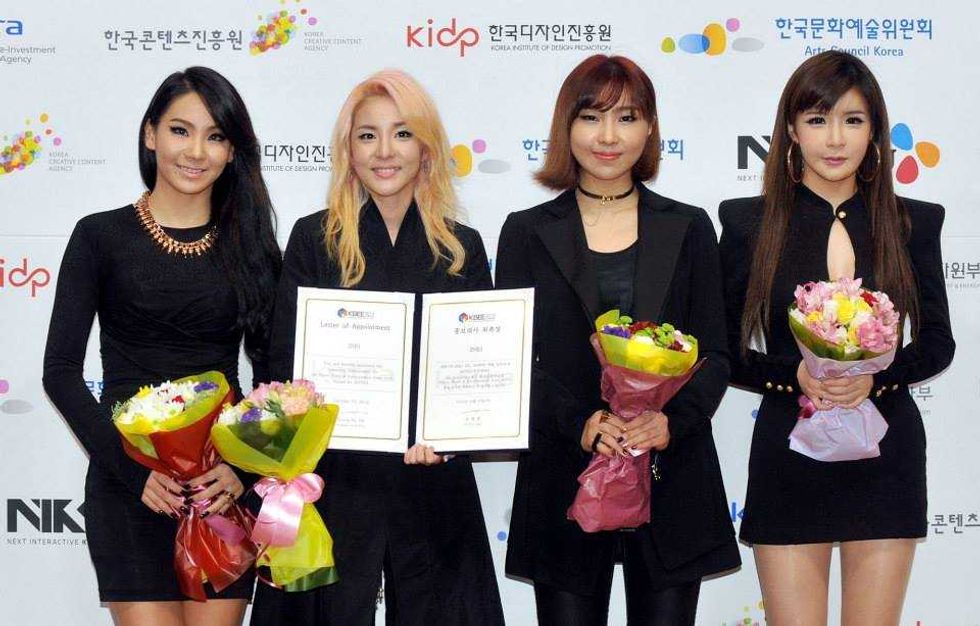 2NE1's Park Bom is currently K-pop's unofficial face of plastic surgery, but now another member of the popular girl group is rumoured to have followed in Bom's footsteps by getting a few nips and tucks of her own.
During a recent performance at the KBS Open Concert this week, Korean netizens speculated that 2NE1's Minzy may have gotten her nose done. Some of Minzy's new look can definitely be attributed to factors like a weight change, ageing, hair, and make up, but there's no doubt that her nose looks a lot thinner now than it did in the past.
Netizens' comments on the matter included, "Seems like she got work done on her nose but she looks way better now," and, "Just don't follow Bom unni, okay? Keep it minimal!"
Check out some before and after photos of Minzy below!
[Via Netizen Buzz]