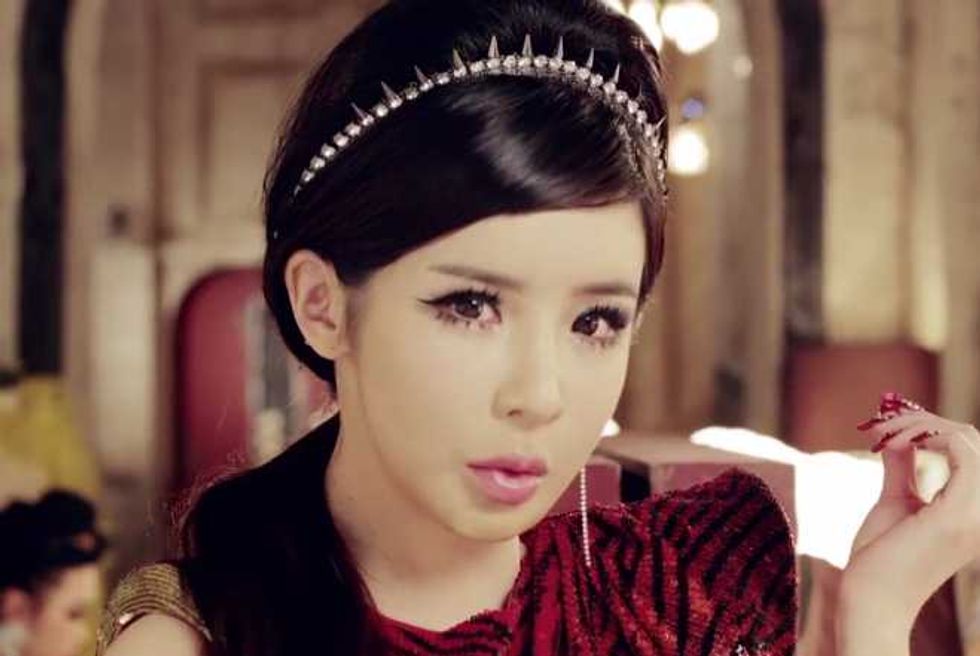 News surfaced today that Park Bom of K-pop group 2NE1 was found smuggling illegal prescription drugs into Korea back in 2010.
According to reports, the 30-year-old K-pop star was caught in October of 2010 trying to use Fedex to smuggle 82 pills of narcotic amphetamines from the United States, but was busted by customs at Incheon Airport. The drug, which has yet to be publicly named, is illegal in Korea, but Bom has a legal prescription for it back in America.
Bom's case was quietly reported to Incheon District Prosecutors at that time, but after 42 days of investigation, prosecutors decided to suspend the case, saving Bom from being booked as a criminal suspect. Considering South Korea's notoriously strict drug laws (last December Korean comedian Song In Hwa was sentenced to 6 months jail and a 2 year suspended sentence just for smoking marijuana twice), it's raised some questions about how Bom was able to escape charges and keep the indiscretion buried for four years. There's speculation that prosecutors suspended the case because she had a prescription for the pills in America, but others suspect that the power of Bom's label, YG Entertainment --currently the biggest entertainment agency in South Korea-- used their clout to bury the scandal.
This isn't the first time that one of YG's stars has been caught with illegal drugs either. PSY spent 21 days in jail back in early 2001 for smoking and possessing marijuana, and in 2011, BIGBANG's G-Dragon tested positive for marijuana, but was able to escape charges after claiming that he smoked a joint by accident after mistaking it for a regular cigarette. There were also rumours back in 2011 that Bom herself had been using marijuana after Korean rapper E-Sens was arrested for smoking, but no hard evidence surfaced and YG denied the rumours.
With Bom having already escaped prosecution for her drug smuggling, the only real challenge she faces moving forward is saving her career. She's already received criticism in the past for her extensive plastic surgery, but drugs are a whole different ball game. YG's already released a statement (or "personal letter," as they called it) to defend Bom, claiming that she didn't know the drugs were prohibited in Korea and that she needed them for a trauma she suffered as a teenager. So far netizens aren't buying it, but if anyone can cover up a K-pop scandal it's YG Entertainment, so I wouldn't start mourning the end of Park Bom and 2NE1 just yet.