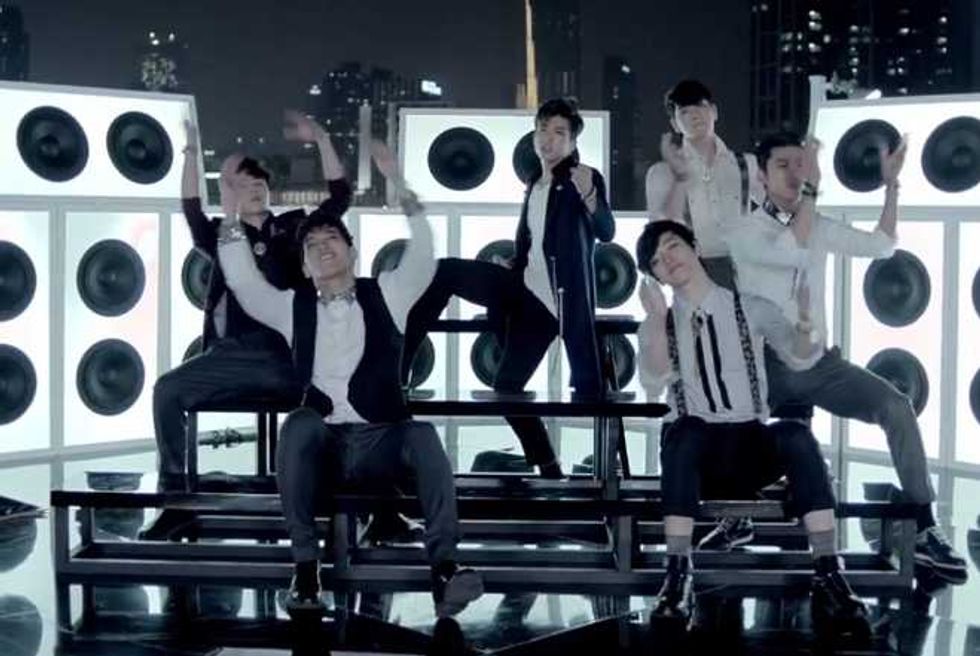 It's easy to get incredibly disappointed when an artist you love releases a new single that isn't quite as good as their previous ones, but the chance of being let down is even higher when the artist has been away from the music scene for an extended period of time. The longer the hiatus, the higher the anticipation for the comeback, and the bigger the chance of being disappointed.
Korean boy band, 2PM, just returned this week with a new studio album, Grown, following a two-year break to focus on cracking the Japanese music market (which is, like, a decade in K-pop years). Sure, they've released plenty of Japanese music during their absence from Korea, but as any K-pop fan will tell you, it's not really the same as a genuine K-pop release.
There's been a lot of nervous anticipation surrounding 2PM's return for a number of reasons: 2PM was, at one stage, one of K-pop's biggest stars, and people are waiting to see if they can return to their former chart glory; one member was charged with a DUI last year, adding the chance for some post-scandal redemption into the mix; and most of all, 2PM's label, JYP Entertainment, is long past its glory days and in desperate need of a hit.
Unfortunately, the group's new single, "Come Back When You Hear This Song," fails to live up to their solid back catalog. It doesn't even work as a mindless guilty pleasure, like "Hands Up" did. Featuring tired production by J.Y. Park himself (who insists on producing all the singles released by his artists), "Come Back When You Hear This Song" is about as good as one of 2PM's weaker Japanese singles -- the kind that you semi-enjoy and give a pass just because it's a quick J-pop cash-in track, even though you know that it's nowhere near as good as one of the group's huge K-pop hits. (Not to disparage all of 2PM's J-pop songs; "Beautiful" and "Take Off" are fantastic.)
The official music video presents 2PM in a more mature light, with the members covering up their chiseled chests in trendy, dapper outfits, while performing creative, Broadway-tinged choreography. Despite an abundance of cliched fist-clenching moves, the grown-up makeover mostly works, which makes it even more disappointing that the song is so lackluster.
Thankfully, 2PM has another single dropping soon called "All Day I Think Of You." We can only pray that it's the real knockout we've all been waiting for, because "Come Back When Hear This Song" is simply not cutting it.