London-based company, 3inder, pronounced "Thrinder" has launched a brand new app as another means for casual hookups. Grindr, Tinder, and the like are no match for the sexploration one will embark upon as a 3inder user.
For $13 a month, you can participate in threesomes, foursomes, or more (if you have the room/stamina), all fetishes and fantasies, kinky curiosities, and horn ball hookups you've only seen on the nastiest of adult entertainment sites. Is 3inder for you? Your secret is safe with us.
With the slogan, Made for Lust, 3inder is a far cry from Christian Mingle. It's more like Christian Grey.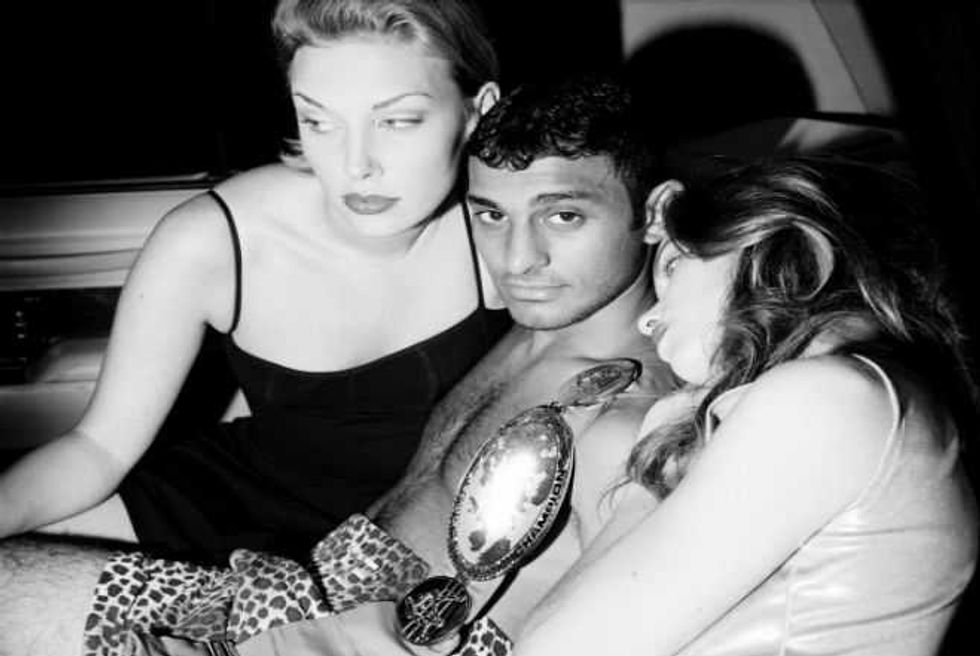 The user can log in incognito for privacy, and mingle on the app "playground" by posting and sharing (probably scantily clad) pics, chatting with groups in a "Lusty Room", and match up with singles (or couples) who basically want to get it on. Whether you are gay, straight, bi, poly- or pan-sexual, you are sure to find a romp with the ease of this arousing app.
Since 3inder's 2014 launch, over 1 million users have downloaded the app and members are growing (pun intended). Swipes are unlimited so who knows how many swingin' studs and saucy seductresses you will stumble upon.
So, if traditional dating is not your thing, why not give 3inder a go? Three's company, right? Just don't tell Mr. Furley.