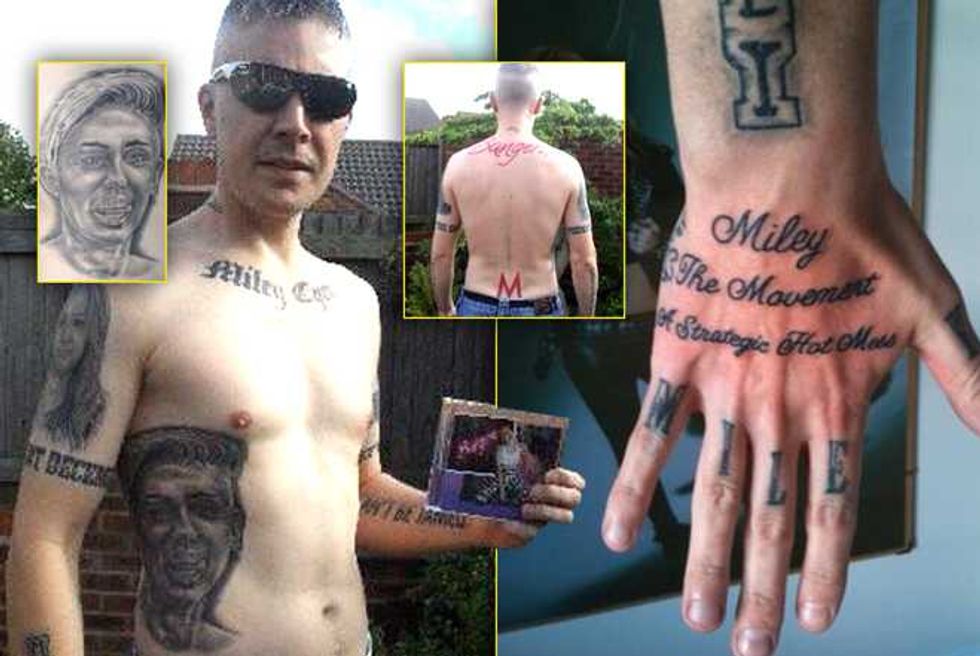 Carry on about your day, nothing strange to see here—just a 40-year-old man with 22 Miley Cyrus tattoos inked all over his body—nothing strange at all.
Carl McCoid has taken his obsession with the 21-year-old singer to a dizzying height—and Popdust has video to prove it.
McCoid, who runs his own ironing business in Yorkshire, England, started his Miley obsession in 2009 and has since covered his body in tattoo tributes in addition to watching every video and reading every interview with the star.
McCoid split from his wife in 2011, but insists his Miley obsession has nothing to do with it—although he does concede his wife thought it was "a bit weird" and that he thinks he "needs to go see someone about it."
His ex-wife isn't the only one to think it a little off-color—Miley herself has said McCoid's fixation makes her feel "creeped."