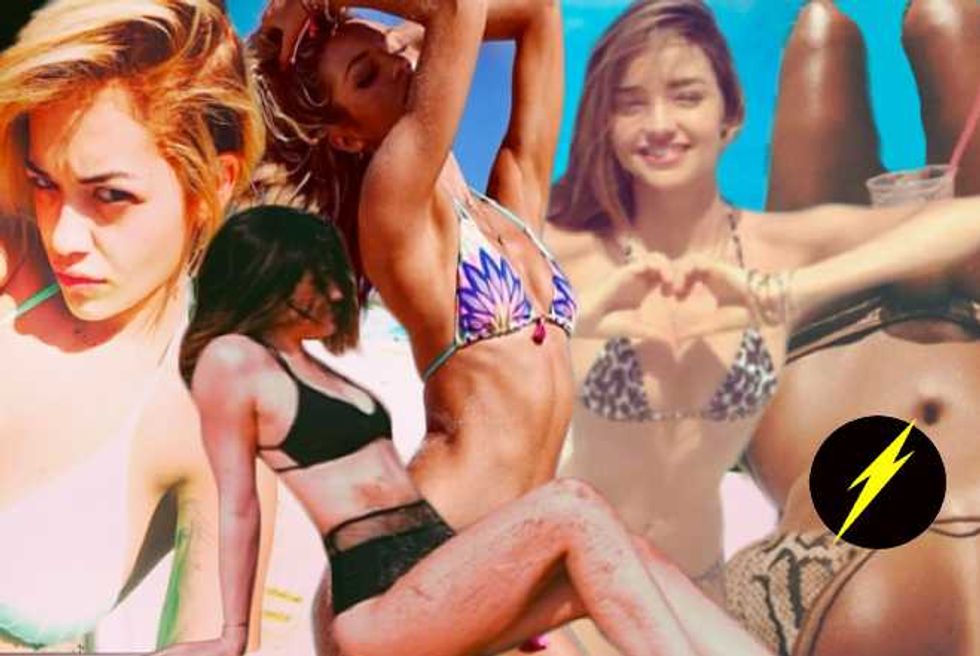 Mirror, mirror on the wall, which celeb has the sexiest bikini body on social media of them all?
Summer is the steamiest season on social media, with all the self-obsessed Hollywood stars busy uploading stripped-down and totally sexy swimsuit snaps of themselves.
From scandalous singers like Rihanna, Beyonce and Britney to smoking hot models like Heidi Klum, Miranda Kerr and Candice Swanepoel to the Kardashians, Popdust has photos of 45 celebrities showing off their bangin' bikini bods on social media.