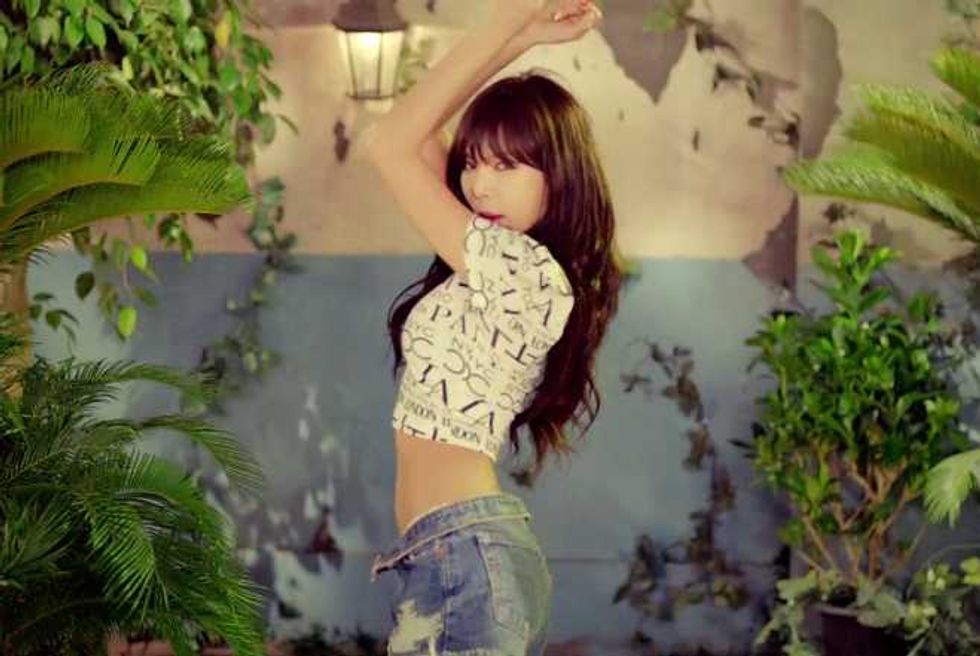 4minute was K-pop's most surprising success story this year. Despite low expectations, their single, "What's Your Name?," was somehow able to destroy its competition and outdo huge tunes from top tier acts like CNBLUE, Girls' Generation, and SHINee, making it one of the biggest K-pop hits of 2013. To keep their momentum going, the group is preparing to rush-release a new digital single out called "Is It Poppin'?," but while the song isn't due out until tomorrow, it's already making waves for all the wrong reasons.
"Is It Poppin'?" has been deemed unfit for broadcast by TV network, KBS, due to the use of the word "ass" in the lyrics. 4minute's reportedly had to remove the bad language, and will resubmit  the song for review to get the ban lifted. Korean netizens have also got their panties in a bunch over the song's Korean title, which translates to "How's The Water?" -- a slang phrase that men use to ask if the girls in a club are hot. Netizens have objected to the term, claiming that it's derogatory towards women and isn't something that a girl group should be singing about.
And to top off their comeback controversy, 4minute's confirmed that they'll be performing their new single at an adults only pool party event. The annual event is rated 19+, and is apparently known as one of the sexiest parties in town (can we please get tickets?).
Sexy's the in thing in K-pop right now, and as long as 4minute drops a great song and puts a cute and quirky twist on their concept like they did with "What's Your Name?," they should hopefully be able to avoid some of the backlash that groups like After School and Girl's Day have received.