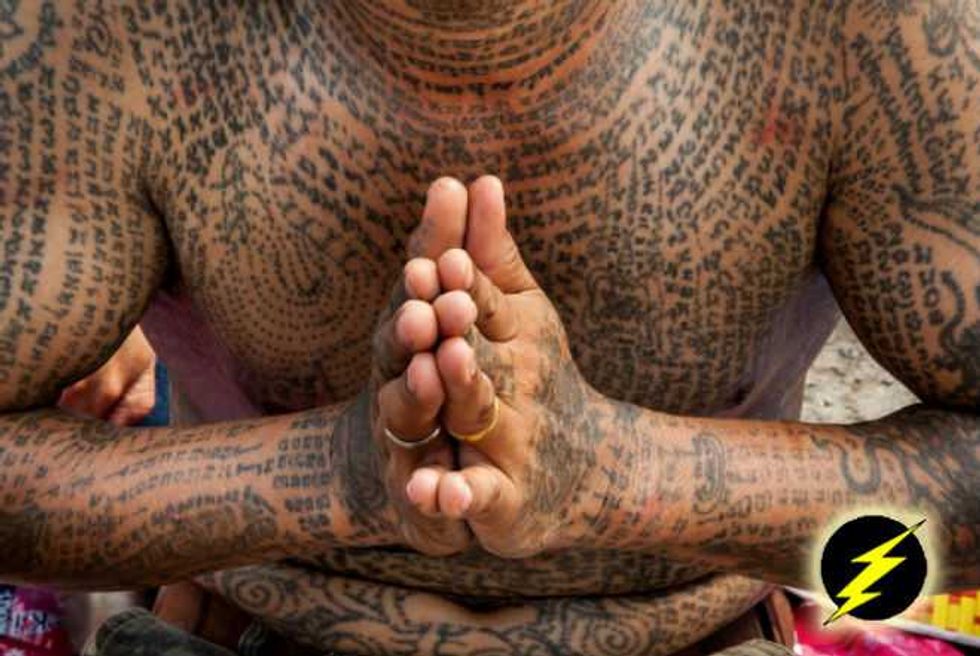 Lots of celebrities have that certain edge and artsy attitude, so what better way to show off their flair for the fierce than to ink up their bods with tattoos. Now, we're not talking about a subtle Asian symbol on the wrist or an unfortunate '90s tramp stamp, we mean lots and LOTS of tattoos!
So many tattoos in fact, that there may be more ink displayed than virgin skin left.
Check out these tatted talents and marvel at the good, the bad, and the ugly, not to mention the piercing pain they must've endured. Enjoy!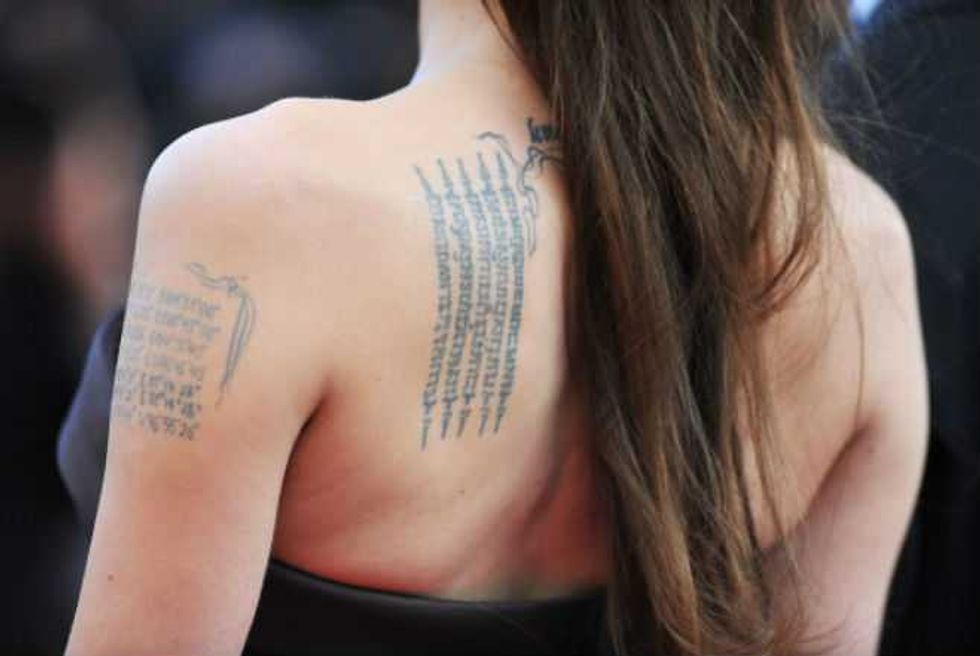 This girl's skin surely got interrupted by the needle of many a tattoo artist.
The gorgeous and talented Jolie had a reported more than 20 tattoos, some which we've all had the pleasure to see and others left for the doting eyes of her hunky hubby Brad Pitt.
Yes, Indeed... It is ALL About Ange
Some of Ange's many tattoos include words and symbols in Arabic, Buddhist, Latin, and Japanese, various quotes, numbers, a cross, a tiger, the geographical coordinates of her children's birthplaces, and more.
Thankfully, she removed her ex-lover Billy Bob's branding.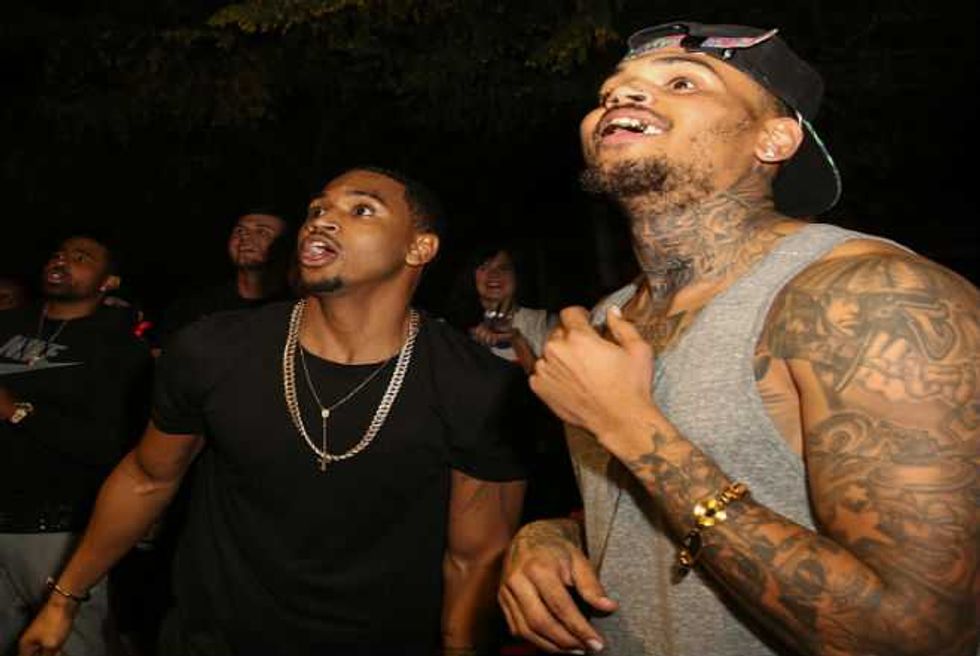 Brown arguably deserves the pain from all those tattoo needle pricks and the recording artist surely has endured quite a bunch. He has over 50 reported tattoos all over his well-defined body, from the top of his skull to his feet.
Nick Cannon Beats Chris Brown In Shoe Hoarding Contest
He recently added an odd portrait of a woman's face to where else, his neck, which many believe resembles his ex-girlfriend Rhianna.
His tune, Look at Me Now is surely not necessary when all we can do is focus on those amusing tats.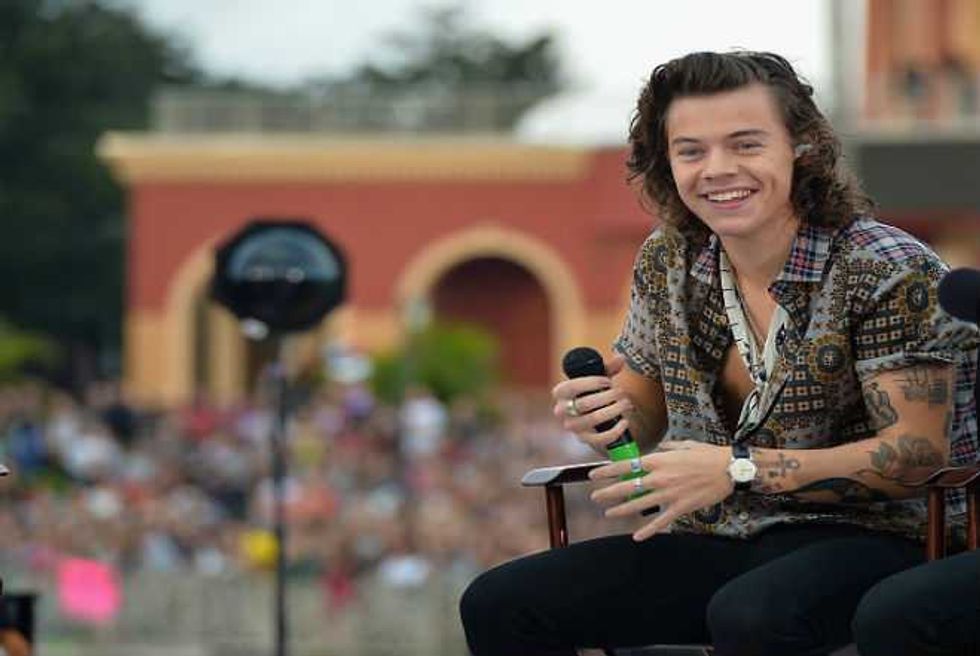 The One Direction singer certainly has more on his mind than boy banding. With all the time he's spent getting inked, it's a miracle he has any time to perform, let alone rehearse.
Styles has close to 60 tattoos including a bold butterfly on his chest, roses, skulls, hearts, and more.
The 23 Creepiest Fan Drawings of One Direction's Harry Styles
Most of the work has been done within the last year or so, making Harry rather numb we'd suppose.
Apparently What Makes You Beautiful is a boat load of ink work.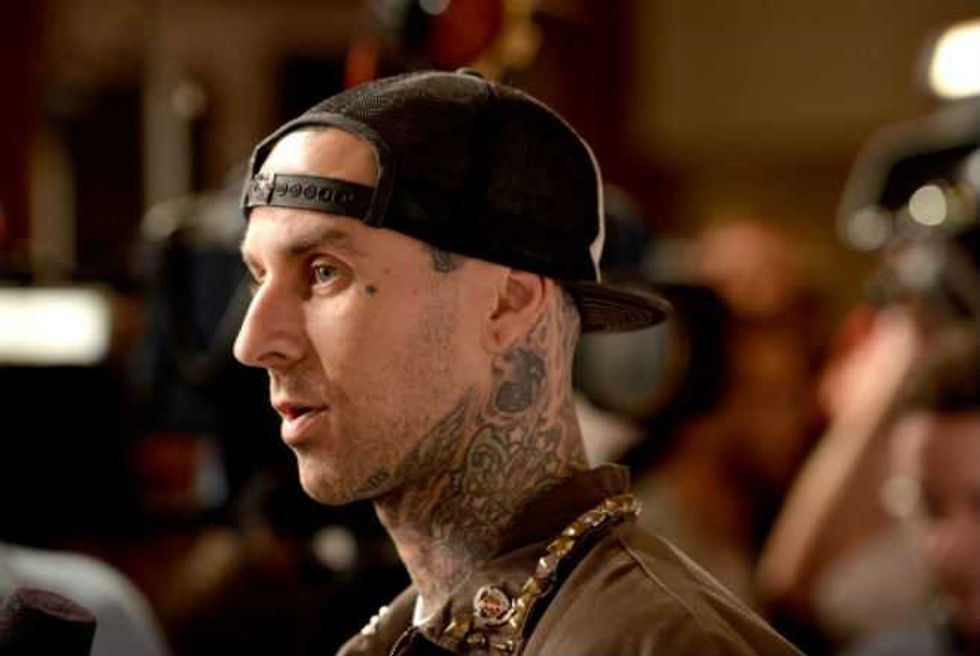 The slim and edgy drummer of rock band Blink-182 is nearly covered head to toe in major tattoo art.
He has had work done on his skull and face with huge pieces including a few memorials for friends who have passed and in tribute to his child.
Travis Barker And Shanna Moakler Arrested For Making Death Threats
With all the ink Barker has gotten, we're thinking All the Small Things is an ode to any uncovered skin he's got left.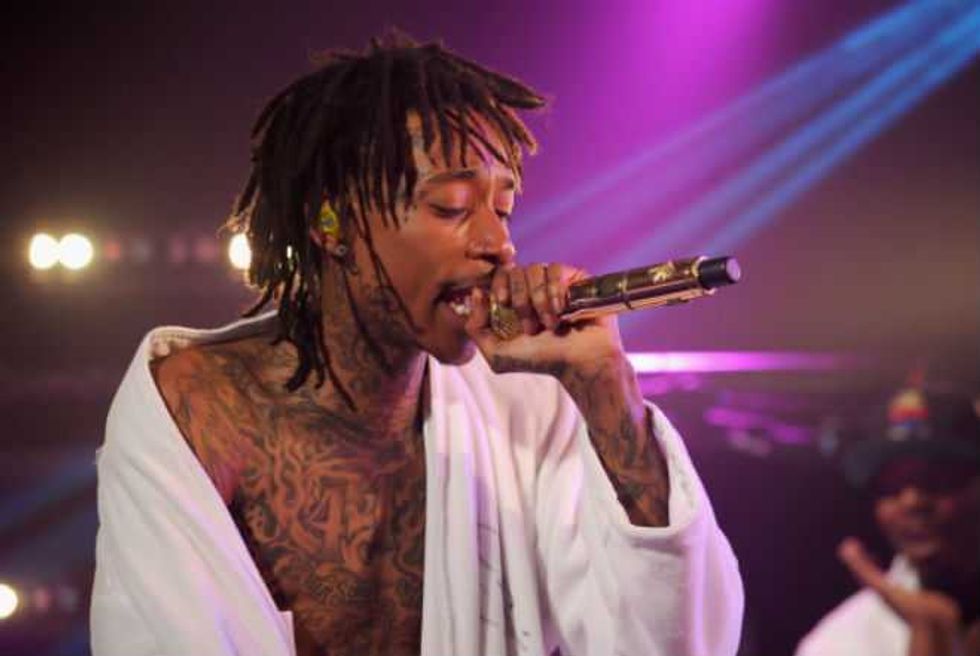 This rapper is wrapped in tattoos, even on his face and neck.
Wiz has his ex's name on this thumb (now likely positioned in the 'thumbs down' position), a giant shark on his back, and a Martin Luther King Jr. quote, among many, many others.
Amber Rose To Wiz Khalifa—I Will Always Love You!
See You Again is likely a salute to the skin he once had.