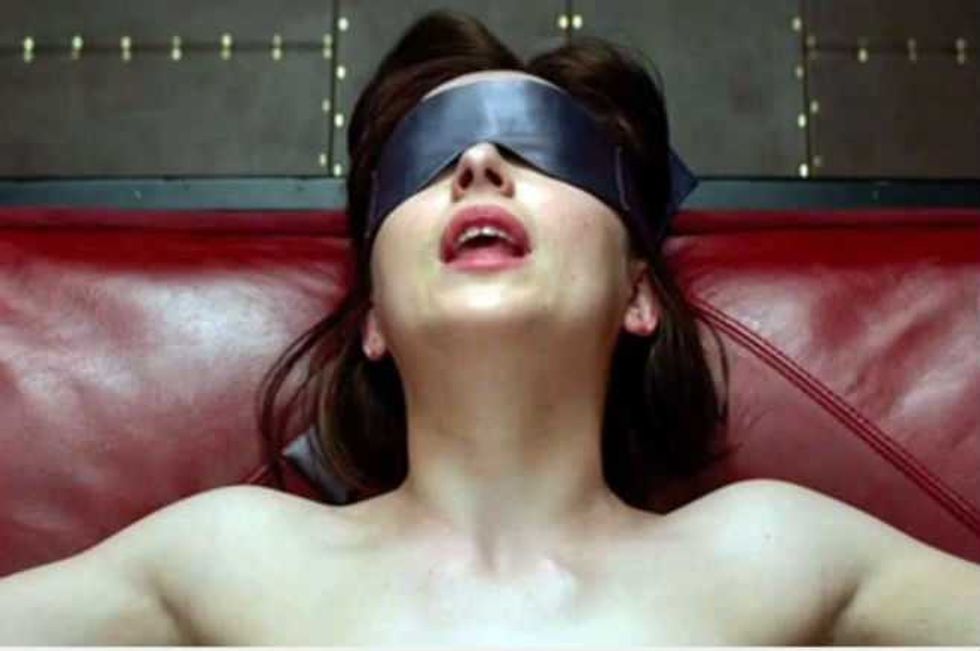 It had to happen at some point—a woman was arrested in Sinaloa, Mexico, for getting her jollies on while watching 50 Shades of Grey.
According to La Verdad, the 33-year-old was spotted "pleasuring herself" by fellow patrons in the small, dark theater and police were called.
She was sitting in row 12, for those interested.
The unlucky madam then got exactly what she wanted....as cops hauled her off in handcuffs. Hopefully her name will never be released, because if it is this will follow her around FOREVER.
We assume she has been banned from that particular theater. Honestly, how obvious must she have been for people to see/hear her in a place like that, with the sound so loud?
And did she, or did she not, order a hot dog from the concession stand?
Shudder...