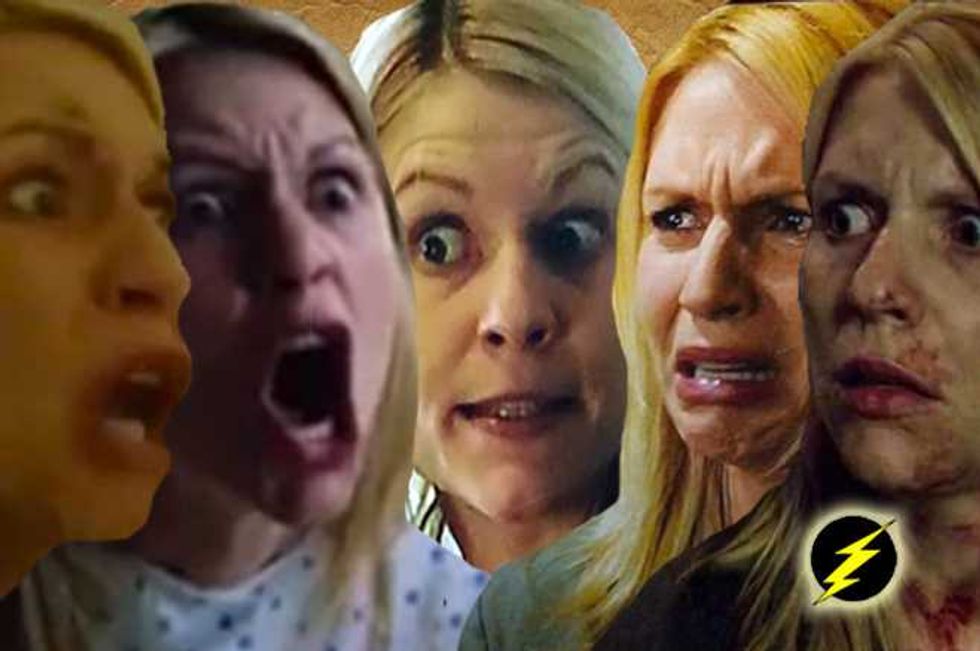 Nothing, but nothing, says bat shit cray cray, like a bug-eyed, Carrie Mathison major meltdown!
The Homeland character—played by actress Claire Danes—is the absolute Queen of all Queens when it comes to insane, drama packed, super intense, emotionally charged "moments"—leaving nobody, but nobody, in doubt of her true feelings, and a veritable trail of devastation, in the wake of her various mental breakdowns.
Undoubtedly hugely emotionally unstable; possibly a master manipulator; probably a danger to all and any who become personally involved with her; certifiably mentally ill—Carrie is always, constantly, on the edge of becoming way too crazy to deal with…..and, yet… just yet….she always manages to reel it back in, and get her shit together (kind of), somehow, some way, just at the very moment she's about to completely unravel irretrievably, once and for all.
Over the past four seasons of Homeland, Danes has developed her Carrie cray cray and crying portrayal portfolio to very impressive levels, with varying degrees of Mathison madness—ranging from the mildly bewildered, to moderately perturbed, to pretty damn pissed, to very bewildered/angry/crazy, to CODE RED goddamn nuclear mental meltdown.
Popdust has a gallery of Carrie's best, worst, most insane, crying, crazy cray cray moments...