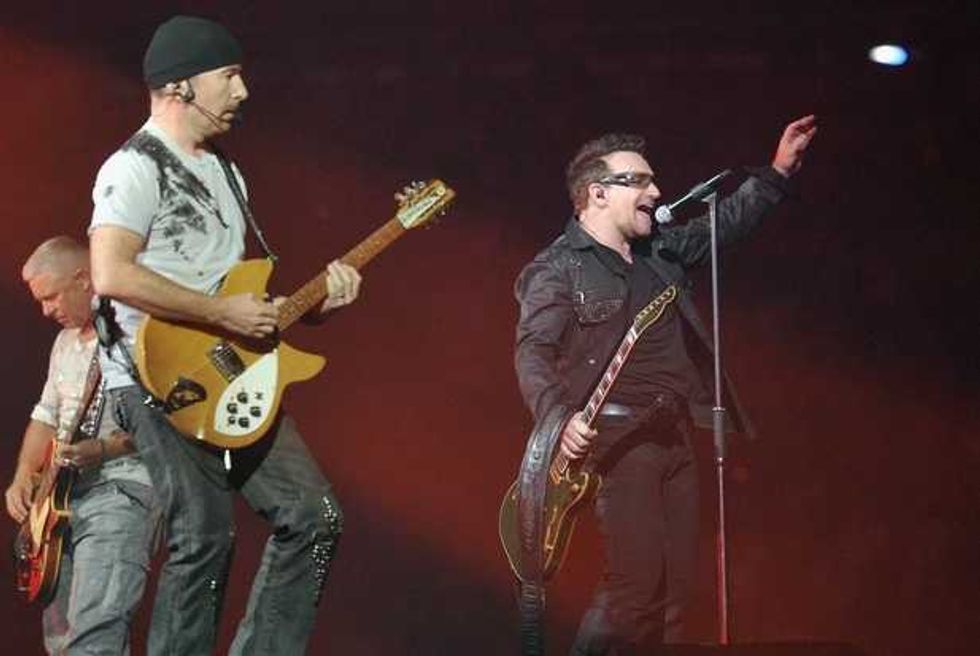 Claims of U2 being the Rolling Stones for the next generation have proven to be an undersell, if anything. U2's recent worldwide, 100-date 360 tour, in promotion for their No Line on the Horizon album (which came out sometime in 2002 if memory serves), has absolutely demolished the Stones' previous record of $558 million grossed in one tour by raking in an unfathomable $736.1 million—as in, like, three-quarters of a billion—in gross. The tour, named after both the tour concept of the band being surrounded by 360 degrees of fans and the fact that the band had a so-called "360 degree" deal with promoter LiveNation, is now officially the most successful tour in the history of live music.
$736.1 million is such a daunting number that it can be kind of hard to put into perspective. So, we've done a little math and we've calculated some of the things that U2 will now be able to do with that kind of change in their back pocket:
Anything they fucking want.
Sounds about right. Here's looking forward to the band's "4D" tour starting in 2013, where the band will literally travel backwards and forwards through time while on stage, eventually jamming out to a 13-minute version of "Desire" with both their past and future selves for the set's big encore.