CULTURE
It's time to start treating 8chan the same way we would any other terrorist breeding ground.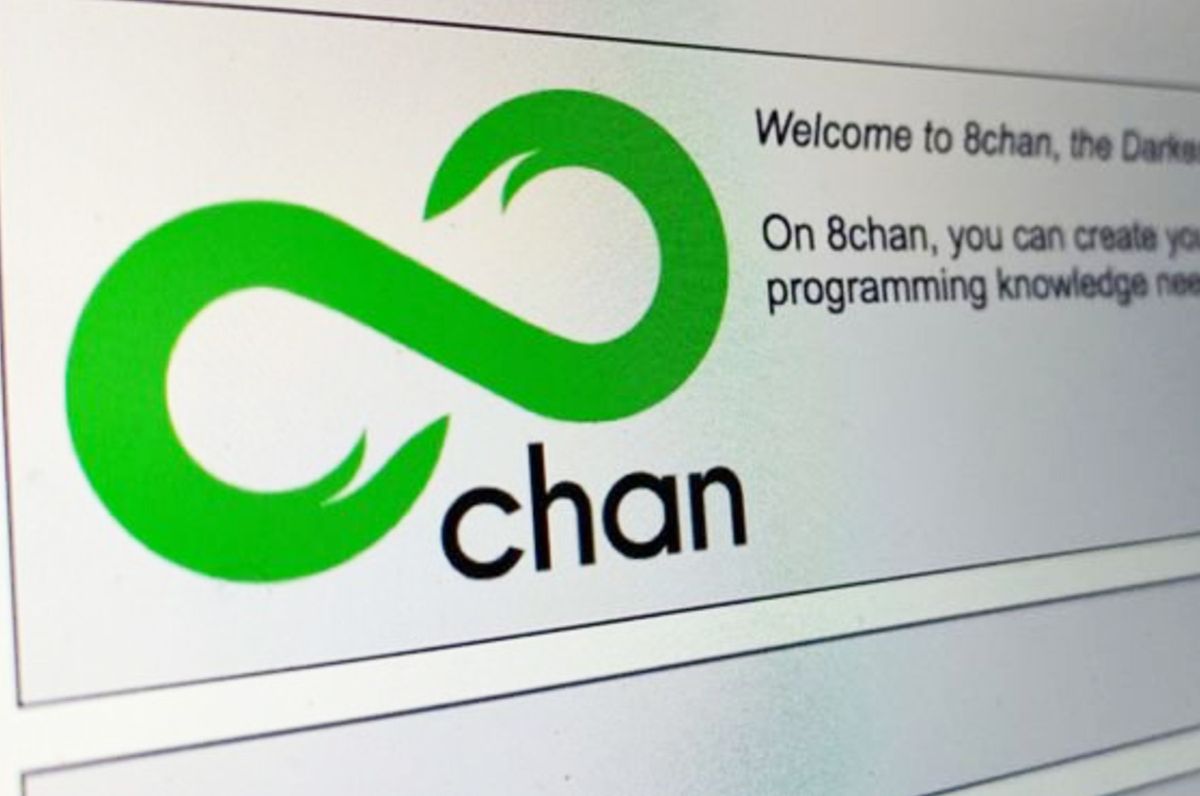 The only thing more American than apple pie are mass shootings.
At this point, it's almost like America wants more mass shootings. What other explanation could there be for a country with over 292 mass shootings in less than a year to continue to refuse to take action?
While banning all guns is contentious ( Americans LOVE guns), and universal healthcare is apparently a radical ideology even though every other developed nation has it (Americans HATE taxes), we should at least consider regulating the niche, white supremacist-oriented spaces where mass shooters seem to be radicalizing in the first place.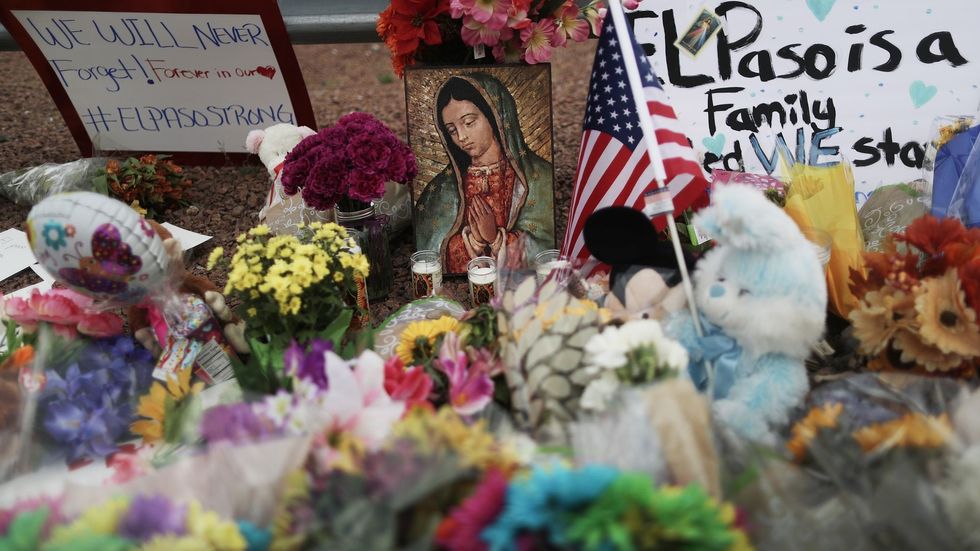 Within 24 hours, the US experienced two major mass shootings back-to-back, leaving 30 people dead and 52 injured. A third shooting occurred earlier in the week at the Gilroy Garlic Festival. Two of the three shootings were associated with white nationalist ideology––the Gilroy shooter pushed proto-fascist literature on social media, and the El Paso shooter posted an entire manifesto on 8chan, specifically echoing Trump's ideology on immigrants and citing New Zealand's Christchurch shooter as an influence.
In the scope of white nationalist-related mass shootings, 8chan is a website that comes up again and again. The Christchurch shooter posted his own manifesto there, full of the niche community's special blend of in-jokes and hatred. Shortly after, the Poway shooter posted his manifesto on 8chan, too, referencing Christchurch, as well. The El Paso shooter followed suit, as if spreading the world's darkest meme.

And make no mistake, on 8chan, mass shootings are treated like memes. High body counts are celebrated as " high scores," and potential shooters are actively encouraged to carry out their plans. 8chan is undoubtedly a safe space for white nationalists to spread their ideology of hatred and radicalize other young men who wander into their midst.

Even 4chan has anti-doxxing rules. But on 8chan, anything goes. In fact, the site gained popularity largely due to 4chan's decision to delete threads directly related to coordinating harassment during GamerGate. As a website based on pandering to the absolute worst inclinations of angry young men, it's no surprise that 8chan has also become a hub for white nationalism. Coupled with the rising instances of white nationalist violence in the U.S., it makes sense that a lot of it would link back to 8chan in some capacity.
So what are we doing about it?

Imagine if there were a bar where white nationalists gathered in person to radicalize one another and plan terrorist acts. If three mass shootings were connected back to this single bar over only a few months, the bar would undoubtedly be the subject of major FBI scrutiny. People would rightfully demand that the bar be dealt with, because anything less is condoning terrorism. The only difference between this hypothetical bar and 8chan is that 8chan exists in a virtual space.

Some Internet service providers, including Cloudflare and Voxility, have started to take matters into their own hands. Both providers have cut 8chan from their service, alongside other white nationalism breeding grounds like The Daily Stormer. But monitoring domestic terrorism shouldn't fall on the shoulders of tech companies. It's time to start treating white nationalists like ISIS, and treating 8chan the same way we would any other terrorist breeding ground.
The right wing gun lobby would much rather throw their hands in the air and suggest that mass shootings are unpredictable and unstoppable, merely offering " thoughts and prayers." Such platitudes are much easier than actually caring that American citizens are being murdered in their schools, at garlic festivals, and at their local Walmarts.
These mass shootings are stoppable. Every other country has figured it out. The difference between America and New Zealand is that after Christchurch, New Zealand took action. Until America takes action too, be it banning guns or passing universal healthcare (mental health treatment needs to be more accessible and affordable for everyone) or even just keeping active tabs on the domestic terrorist hub active on 8chan, we're practically making mass shootings the new American way of life.