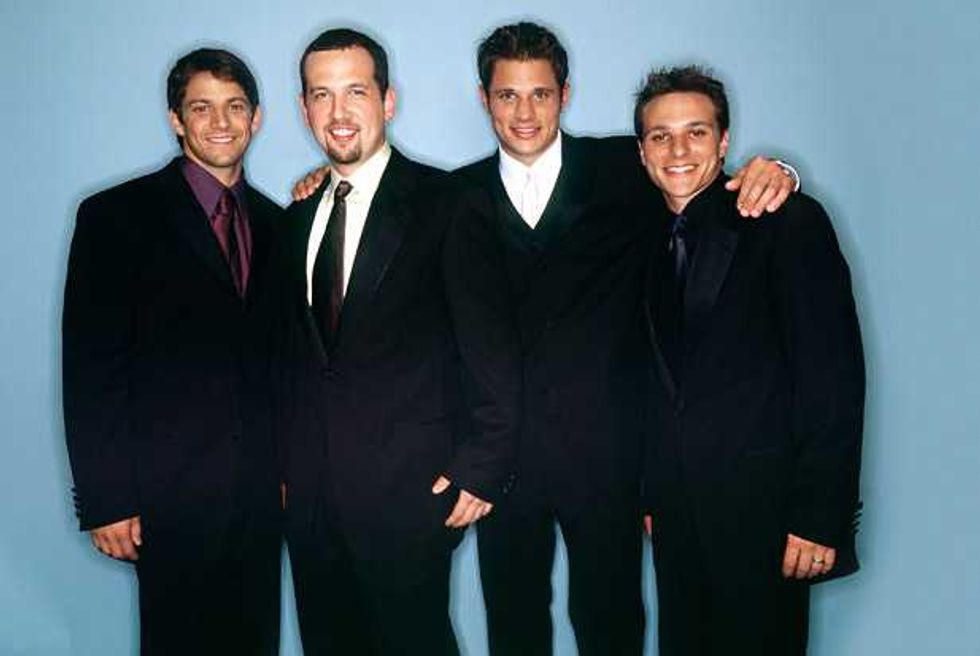 Your third favorite boy band from the late '90s is getting back together. After a few Twitter-based rumors this spring left the door open for a live, and arguably long-awaited, 98 Degrees reunion, Nick Lachey and brother Drew told Ryan Seacrest that they'll perform together—for one night only—at the Summer Mixtape Fest on August 18. What's that, you ask? Why a new "mainstream" music festival taking place on the banks of the delicious chocolate rivers of Hershey, Pa. 98 Degrees joins headliners Kelly Clarkson and New Kids on the Block, as part of a lineup that mixes current chart toppers (Carly Rae Jepsen), '80s nostalgists (Steel Panther) and reality-based party directors (DJ Pauly D). NKOTB will also perform with their '10s counterparts the Backstreet Boys, while boy band revivalists The Wanted are slated for a Saturday set. It's a two-day festival, but you can only write one name on your forehead; choose wisely.
As far as a full-blown reunion goes, the Lachey brothers put things in perspective for Seacrest and their fans, who may have made the mistake of getting a certain temperature tattooed on their bicep years ago. "Let's be honest, there's nothing better for your ego than standing up on stage and having thousands of girls screaming for you. It does become kind of addictive and we always had a blast touring together and making music together, but we are four grown men now," says the one who didn't display his botched attempt at starting a family for the MTV cameras.
They go one to spew the familiar dribble about how each one of them remains "open" to a reunion, and that they've "missed" performing together over the years, but we all know that in this economy, gigs at Chippendales are much more lucrative. Still, no one needs this more than Justin Jeffre.