"At the end of the day, we want to write timeless songs with really exciting production," the duo avow.
The sound of their heart gets stuck in their music: passionately scrawled against synthetic notebook paper and exuberance oozing from their veins. Paperwhite--made up of Katie and Ben Marshall--hit on all emotional cylinders with "Only Us," a glossy, house-influenced jam about "wanting to go back in time," as they put it. The latest in a string of single releases, the track samples their forthcoming, yet-untitled, third extended play. The decision to release "yet another" EP came down to current consumer trends, with streaming taking a bite out of attention spans. "We'd love to release a full length record, but it feels like singles and EPs are still a little more digestible in the streaming world," the duo tell Popdust over a recent email. "The goal right now is to keep growing our fan base and experimenting with our style. The full length should be for our fans, and we want our first record to really mean something to them."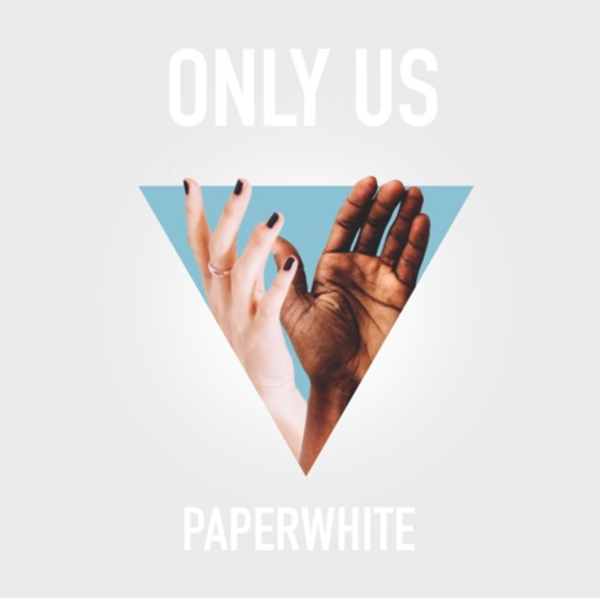 Paperwhite
Speaking of delivering a project of heartfelt meaning, Katie and Ben are "still figuring out who we are as a band, as artists and as people and I think the music we're writing reflects that. We want the music to grow with us, so we're actively pushing the sound a little right now," they say. The project stems from their desire to explore humanity, in all its varying shades and attribute. "Our first EP, 'Magic,' had a lot of galactic themes and our second EP, 'Escape,' had themes of exploration so we knew that we wanted to go a little deeper for our third EP and dive into the human condition."

The EP has also been sampled by such songs as "Wash Us Away" and "Human Nature," and while they allow the pair to expand their boundaries, "all the songs have a yearning feel to them," they add. "They lean into strong emotions and allow that feeling to lead the song. We want people to know it's okay to embrace who you are and what you're feeling. We're designed to feel strongly, it's truly what makes us human."
Toiling away in the studio, the singers and songwriters found themselves undergoing tremendous growth, understandably. "[It] has definitely been a theme for us. There have been changes both within [the band] and around the world over the past year or so and even though it can be stressful, we do end up growing from it and for that, we're grateful."
"Impatience has been wearing off on me," Katie becomes restless on the song's lyrics, a balancing act between holding ground and pushing forward. You could say, the "studio is definitely our happy place. We try to enjoy the process and not put too much pressure on ourselves or the music," they confirm. And that freedom is felt profoundly in their work, doused with a certain reckless youth in both the lyrical content and production decisions. You can't fake true art, and Paperwhite shines confidently. "We often base the lyrics off the tone and vibe of the production, so most of the time the mood comes first and lyrics and melody come second. We're always writing and experimenting with different sounds and when one clicks, we try to stay true to the feel of the music," they detail.
Admittedly, they keep their ear to the ground of mainstream music, not necessarily copying acts like The Chainsmokers or Alessia Cara, but being intensely aware of what their fans are digging the most. "It's definitely easy to fall into trends but we try to write relatable and fun music that still has a strong song at the center of it. At the end of the day, we want to write timeless songs with really exciting production."
Their live set is likewise informed by their fans, mostly. "We're constantly adjusting the live set to get a better performance. We want a really exciting and fun experience for our fans, so we mostly perform upbeat songs. We try to notice which songs get them moving and singing along and that helps us to figure out the best set list."
Paperwhite are set to perform at Rough Trade Records in New York City on July 7.
---
READ MORE ABOUT MUSIC...
PREMIERE | Evan Michael Green breaks down insecurity with "Nice Voice" video
PREMIERE | Emily Zeck gets ready for summer with "Two Cents (Ice Cream Song)" video
PREMIERE | L CON reinterpret "Form of Space" in new video
---