When Representative Alexandria Ocasio-Cortez arrived at the 2021 Met Gala in a white tuxedo dress that said "Tax The Rich," immediately criticisms were raised against her.

People called her a hypocrite for attending the Gala, for accepting the gifted ticket and dress, for being rich herself, and a flurry of other claims and questions.
The representative has made her career by being an unflinching voice for change and progressivism, never straying from her values, even in rooms filled with people who disagree with her. So it is no surprise that – while attending one of the most exclusive, prestigious, and expensive events in the country – AOC decided to make a statement.
In her Instagram caption revealing the dress, AOC said: "The medium is the message … The time is now for childcare, healthcare, and climate action for all. Tax the Rich."
Her dress was made by Aurora James, an award-winning Black designer whose brand, Brother Vellies, partners with artisans in countries across Africa to pay them fairly for their craft. AOC resonated with James, whose brand started at a Brooklyn flea market and whose story is much like her own.
James also founded the 15 Percent Pledge campaign in 2020, a call to action which asks brands and retailers to pledge to give 15% of their buy and retail space to Black businesses. Seeing that Black-owned businesses were most affected by the pandemic, James worked to demand representation and is still spearheading the campaign, getting pledges from giant multinational retailers.
According to AOC, the two were excited to "work together to kick open the doors at the Met." Yet, inevitably, the criticism came swift and strong.
Despite the fact that elected city officials regularly attend the Met Gala, which is a charity event for the museum — and others did this year alongside AOC — her appearance was heavily scrutinized.
Following the gala, AOC spoke about her lack of surprise. As a woman in politics, AOC is used to her appearance being scrutinized and judged. So the heavy speculation she received was expected — and if it was coming anyway, why not make a statement?
She posed the question: "How do we inject urgent conversations of race, class, climate, and justice into an event that is both one of the largest spectacles of excess in the world, yet takes place in and benefits an institution that serves the public?"
Knowing her commitment to starting conversations and challenging norms, it would have been more surprising had AOC attended the event without making a statement.
Activist Aja Barber commented on the dress as a form of protest, commending how the Representative used the medium of the event to challenge its very ideals.
In Barber's commentary, she points out the implication that just the fact of attending a fancy event and wearing a nice dress makes AOC's criticisms of the system void. "We gotta stop with this 'no one who truly cares is allowed to enjoy things like this.' Life is about joy and I'm trying to eat all the free rich people food I possibly can," Barber said, and continued, "one things [sic] for sure … she got people talking and is that NOT the point? I'd say she did exactly what she set out to do."
Barber hits on some of the most shallow parts of the AOC criticism, which implies that if she is part of the elite, she can't criticize them — as if she should just shut up now that she has been "accepted" into high society. But that was never the Representative's goal. Her goal was to make a statement, which she did.
But was the statement hypocritical? After all, AOC is no longer a bartender — her net worth is reportedly close to $1M.
Supposedly, her statement is about the ultra rich — and Jeff Bezos wasn't at the Met. But even so, the insinuation that, as a rich person, she can't think rich people should pay their fair share is incorrect. People who benefit from systems of privilege are allowed to find fault with those systems. I would hope we all do this — after all, wasn't that the point of all the allyship in 2020?
But this outrage is indicative of the broken way we think about money and rich people.
Because while AOC made a statement with her dress, the statement wasn't that radical. Her career is, in fact, based on much more radical beliefs. Had she tweeted "Tax the rich," no one would have batted an eye. What people were really offended about wasn't what she said, but where she said it.
Challenging the system from the halls of congress is expected, standing in a picket line with protesters is expected, but being part of the elite and still wanting to change the system? That confronts the belief we have been taught that once we "make it," we'll finally be happy. It makes us question if we should even want to "make it" at all.
The Met Gala's prestige is about its exclusivity. And as we watch, salivating over symbols of wealth and power moralized as culture, AOC's dress was a reminder that these are not just beautiful people in beautiful clothes, but part of the oppressive hierarchy she has spent her career fighting.
However, we can't Girlboss this moment and turn it into the ultimate critique of capitalism, it wasn't that either. While the dress was a powerful statement, it wasn't a call to end the system. It was much less radical than that: It was just about taxes.
While it was bold and daring, AOC's statement was an attempt to play within the lines to do the best she could within the system — which is fundamentally not anti-capitalist.
Taxing the rich doesn't mean overthrowing the rich, ending capitalism. It doesn't even mean they can't still have nice things like galas and expensive gowns.
For what it was, AOC's dress was a strong political statement that spurred conversation and, for a moment, affronted our mindless consumption of rich people parading into the museum in pretty things. However, it was not the be-all end-all of anti-capitalist critique.
If anything, it proves that AOC may be progressive, but she can only do so much within the confines of the status quo. AOC was not even the only one at the Gala who used the event to make a political statement.

More meaningful messages about the role of capitalism, inequality and the Gala were shared by Indya Moore, who was in attendance but says it might be their first and last Met Gala.
The Pose star voiced their thoughts about the role of the Gala and the museum itself in perpetuating hierarchical standards that they don't agree with, saying: "This will probably be my last Met Gala. I am going to think long and hard about why I came and if it is truly in alignment with what I want to accomplish in this life, the stories I want to tell and the messages I want to share."
Moore continued: "I don't know if we know what we are doing, beyond what we are told. I wonder is there is a way to expand on how we collect amongst one another?"
This direct challenge to the values of the museum is much more radical than AOC's dress and offers up a more nuanced critique.
Because yes, tax them — but then what? Live in the same unfair system? AOC's dress was only the start, and there is still so much work to be done. So back to work we go.
Culture News
Here are 6 other massive artists that were also forced to cancel their tours over the years.
It's true: Elton John is postponing his farewell tour.
The legendary pop star said after he sustained a fall that he was in a considerable amount of pain. In a statement, he wrote that he unfortunately will have to undergo major hip surgery and reschedule his Farewell tour.
"Despite intensive physio and specialist treatment, the pain has continued to get worse and is leading to increasing difficulties moving," he wrote. "I have been advised to have an operation as soon as possible to get me back to full fitness and make sure there are no long-term complications."
While we send Elton John the best wishes and hopes for a speedy recovery, he is far from the first artist to have to cancel a tour due to health issues or an injury. Here are just six other massive artists that were also forced to cancel their tours over the years.
Justin Bieber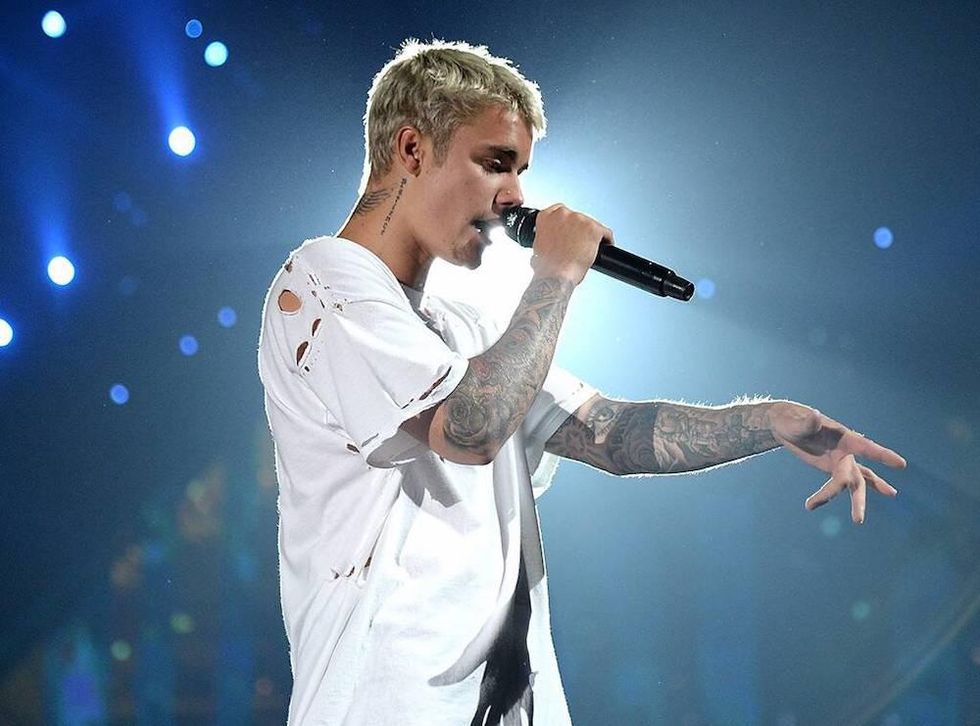 Justin Bieber
In July of 2017, Bieber announced after performing a handful of dates on his Purpose world tour that he would be unexpectedly canceling the remaining dates. In a vague statement, the pop star wrote that he was "grateful and honored to have shared that experience with his cast and crew for over 150 successful shows across six continents during this run." He added that "after careful consideration" that he simply "decided he will not be performing any further dates."
A month later, Bieber clarified the reason behind his decision, citing mental health issues that he felt needed addressing. "I let my broken relationships dictate the way I acted toward people and the way I treated them," he wrote on Instagram. "I let bitterness, jealously and fear run my life...Me taking this time right now is me saying I want to be SUSTAINABLE. I want my career to be sustainable, but I also want my mind heart and soul to be sustainable. So that I can be the man I want to be, the husband I eventually want to be and the father I want to be."
Selena Gomez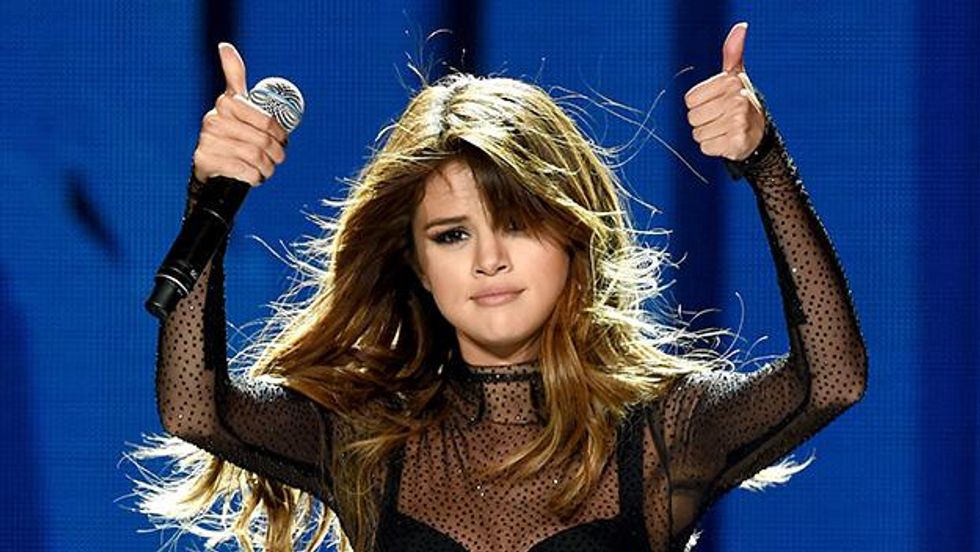 selena gomez
Bieber's former flame even once had to cancel her tour due to mental health issues. Selena Gomez was in the middle of her 2016 Revival Tour when she decided to cancel half her dates and take a year off from music. She told fans in a statement published by PEOPLE that she had been diagnosed with Lupus and that the disease resulted in a mix "anxiety, panic attacks and depression."
"I want to be proactive and focus on maintaining my health and happiness and have decided that the best way forward is to take some time off," she said. "Thank you to all my fans for your support. You know how special you are to me, but I need to face this head on to ensure I am doing everything possible to be my best. I know I am not alone by sharing this, I hope others will be encouraged to address their own issues."
Kanye West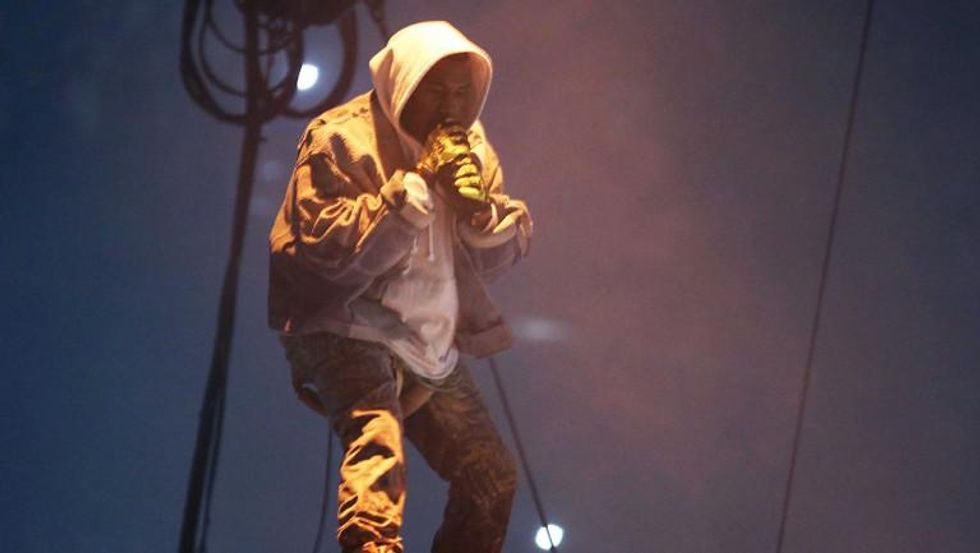 Kanye West
After a handful of bizarre rants and celebrity feuds placed a dark cloud over 2016's Saint Pablo Tour, Kanye West abruptly canceled what was left of the tour after he was hospitalized in Los Angeles for sleep deprivation and exhaustion. Little information emerged regarding his condition as his weeks-long stay dragged on, with mental health experts at one point weighing in on what exactly was going on with Mr. West. After his release, he came out and said that he had been diagnosed with Bipolar Disorder and that he experienced manic episodes that led to debilitating paranoia. He confirmed that he is not medicated for the condition.
Adele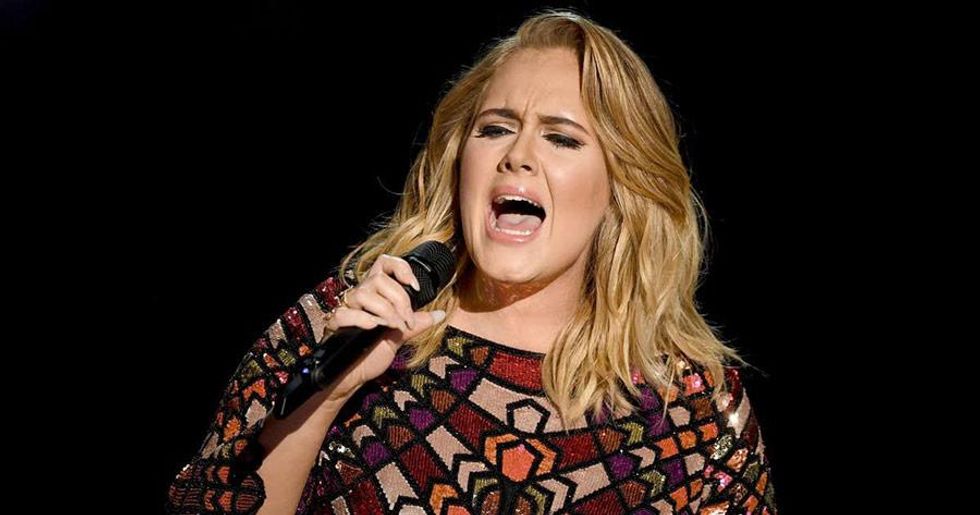 adele
In 2011, Adele was forced to cancel her U.S. and U.K. tour dates after her vocal chord hemorrhaged and resulted in her having to get surgery. "She is to undergo surgery to alleviate the current issues with her throat and a full recovery is expected," read a statement per Billboard. "As a result, doctors have ordered her to rest her voice and completely recuperate before looking to schedule any work commitments."
The hemorrhage was due to laryngitis, and she continued to battle the disease throughout the year. On her blog, Adele spoke on two moments in particular when her voice "suddenly switched off like a light! it was literally as if someone pulled a curtain over my throat."
Lady Gaga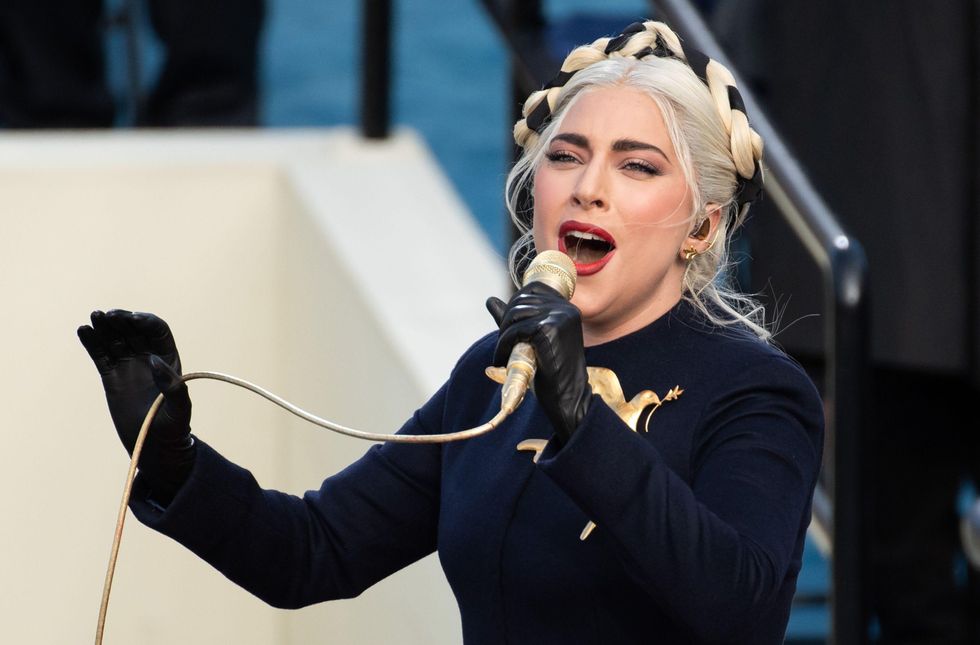 Lady Gaga
Another artist forced to sideline their tour due to hip surgery, Lady Gaga was forced to make a similar cancellation to Elton John in 2013 when her Born This Way Ball tour was abruptly cut short after she suffered an intense hip injury that required surgery. Gaga later reaffirmed that the injury was indeed severe, as she said the injury resulted in "a hole in my hip the size of a quarter."
She added in an interview with Women's Wear Daily that her injury was "actually a lot worse than just a labral tear. I had broken my hip...The surgeon told me that if I had done another show I might have needed a full hip replacement. I would have been out at least a year, maybe longer."
Lorde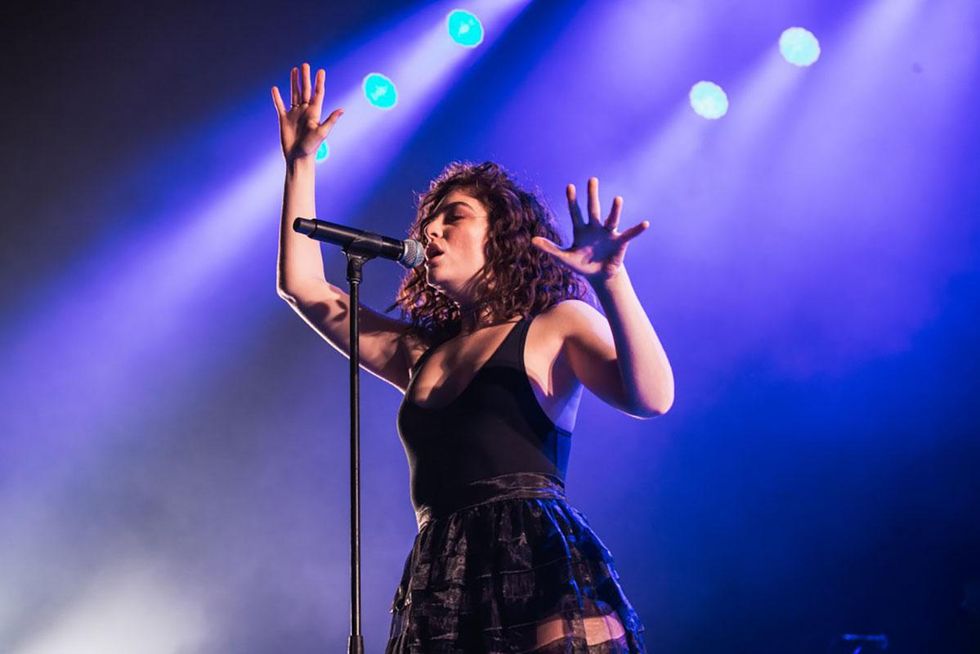 In 2014, Lorde decided to cancel the entire Australian segment of our Pure Heroine Tour. The decision came after the singer developed a "really nasty chest infection" that left her ill and in desperate need of R&R. She returned home and wrote on Twitter that she was "so, so gutted" for disappointing her fans. "My parents and my team stepped in telling me I needed a break after being non-stop since the Grammys in January," she wrote. "We will 100% be back for this tour (most likely in November) so don't worry about that."
Culture News
So many disappointments that not even Rihanna could save us.
Timothee Chalamet at the Met Gala
Let's just say it: the Met Gala was … embarrassing.
We waited two years, we speculated for months, and then the night finally came and it was disappointing at best, but more aptly described as a horror show of mediocrity and misses. And then we woke up the day after and had to remember that no, it wasn't a dream.
The theme was "A Lexicon in American Fashion" and if you're wondering what that meant, so was everyone else. The current trends of maximalism were at odds with the classic silhouettes which inspired the theme. The unclear references and lackluster looks had little to say about American Fashion.
In fact, most of the looks just made us cringe.
Controversial guests like Addison Rae and Madison Beer proved the skeptics correct by pulling up looking like they were going to the prom in ill fitting dresses and mall-like makeup.
And some of the more statement outfits fell so flat they were hard to look at. I mean … I can barely believe Ciara wore a neon green sequined cutout dress, let alone that it was emblazoned with a jersey number and that she accessorized with a football — Kaepernick is somewhere taking a knee.
Not even Rihanna could save us.
After showing up at the final hour, Rihanna finally made it to the red carpet draped in a blanket-like cape with a fitted headdress and cap. Honestly, the look was glamorous and dramatic. However, all the pictures with her goofy boyfriend kind of ruined it.
Even the highly anticipated guests of the night were controversial. The elephant in the room: Timothee Chalamet wore converse. And sweatpants? The outfit was confusing and the juxtaposition was debatably successful — but his charm carried it.

Yet, between groans of disappointment, there were bright spots, glimmers of hope. Thank God for the few, brave soldiers who dared to dress well for the Met Gala. Here are some of our favorites.