It's been a wild last few years for Welsh-born singer Jamie Miller. After finishing third on the UK of The Voice, he received an endorsement from Khloe Kardashian. Then came the single "Here's Your Perfect," which has racked more than 200 million streams and nearly 100 million YouTube views.

Miller is carrying that momentum into the summer with the recent release of his debut EP, Broken Memories, a performance on the Kelly Clarkson Show, and a tour with Jesse McCartney.

The 24-year-old talks to Jordan and Demi about how he got to this point and where he wants to go from here.
Jamie Miller | It's Real with Jordan and Demi www.youtube.com
CULTURE
New Season, New Beauty Faves
May is the harbinger of sunny summer days to come. While May's not the cruelest month by any means, it's easy to feel stuck in a rut.
The air is heavy with anticipation — for the new season, for longer days, for summer. But too often, anticipation leads to disappointment. Whether it's the anticipation of good weather or anticipation for — say — a package to arrive, you inevitably end up disappointed at the result.
For me, the idea of something is much more potent than reality. Even if I get what I asked for, nothing can ever live up to the lofty expectations I set. This is especially disappointing when I drop a hefty percentage of my paycheck on a product just to be let down by it.
Since it's almost impossible for me to lower my expectations — believe me, I've tried — I've become quite selective about what I buy and why I buy it.
Asking myself why I make a purchase has revealed a lot about my shopping habits. For example, when I first started being more introspective about my spending, I realized it was often: "because I someone on Instagram had it." Now I know that most of my Instagram buys leave me disappointed. Influencers earn their money by proclaiming a brand is life-changing when it's rarely suited for my life at all.
Growing aware that I have a penchant for products that I realistically won't use, I now aim to spend in line with my real lifestyle. Rather than buying brands that social media convinces me I ought to have — looking at you, That Girl, you too, Clean Girl — these days I'm brutally honest about what I'm passionate about and actually use.
As I learn to spend more in line with my values, I realize that I get serious mileage out of my beauty products. Sampling new products is genuinely fun. And finding fresh combinations of skincare routines and stunning beauty looks channels my creativity.
Enter . . . The Allure Beauty Box
The Allure Beauty Box lets me indulge without overspending.
A delightful cornucopia of sample sizes and full-sized goodies, the Allure Beauty Box is a monthly subscription that shares whatever's buzzing in the beauty world for low stakes and a lower price.
Rather than blowing my whole paycheck at Sephora, I get to indulge in my passion at an affordable price each month. The products I like, I get at a major discount. The ones I don't — which TBH scarcely happens — I gift to my friends to their delight.
Join today, and kick off your subscription with beauty favorites from U Beauty, Christophe Robin, First Aid Beauty, and more — all hand-picked by Allure's renowned editors. For your first month, you'll receive 7 products — including 5 full-sized! — worth $296, a free gift from Rare Beauty, and access to Allure's exclusive member store.
These are the thrilling new products in the May Beauty Box:
Rare Beauty Perfect Strokes Mascara (full-size)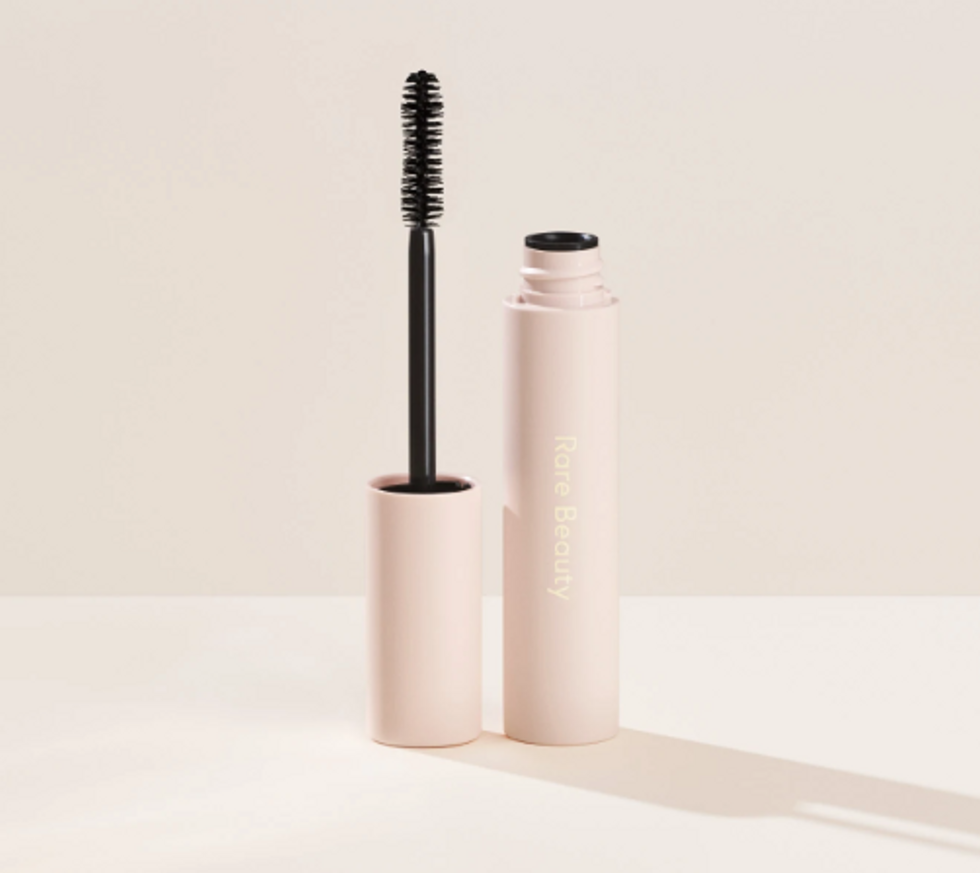 Selena Gomez's brand — Rare Beauty — has quickly become a makeup bag must-have for those who love beauty. This mascara will actually change your life. Created for a variety lash types, this all-in-one mascara pairs a weightless, easy-to-build formula with a universal eye-hugging brush that lifts, lengthens, and curls without creating clumps or feeling too heavy.
U Beauty Resurfacing Compound (full-size)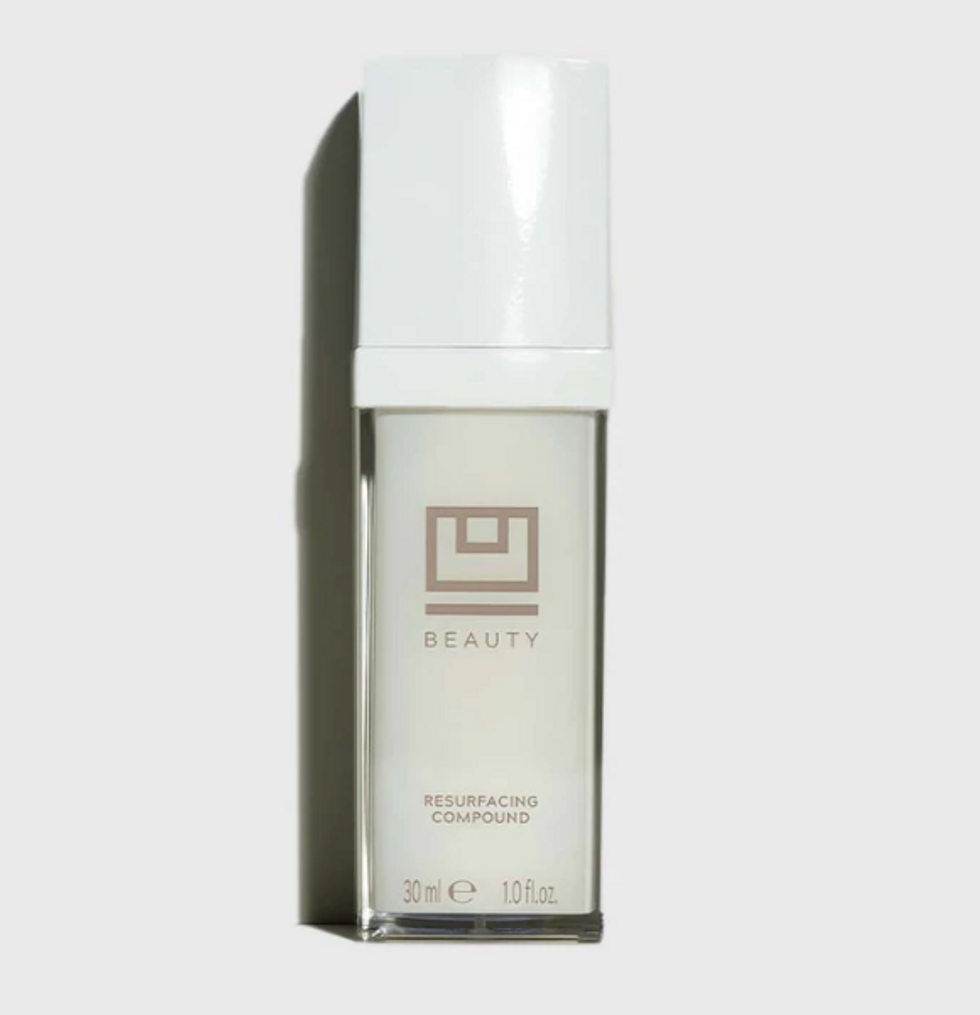 This cult-favorite resurfacing compound has been on my wishlist for months and months. If I purchased it alone, it would cost a pretty penny. But now, I don't have to. Get the full-sized bottle of this skin-transforming elixir without breaking the bank. Made with clean ingredients, it gently exfoliates and reveals brighter, tighter skin.
Christophe Robin Hydrating Leave-In Hair Mist with Aloe Vera (full-size)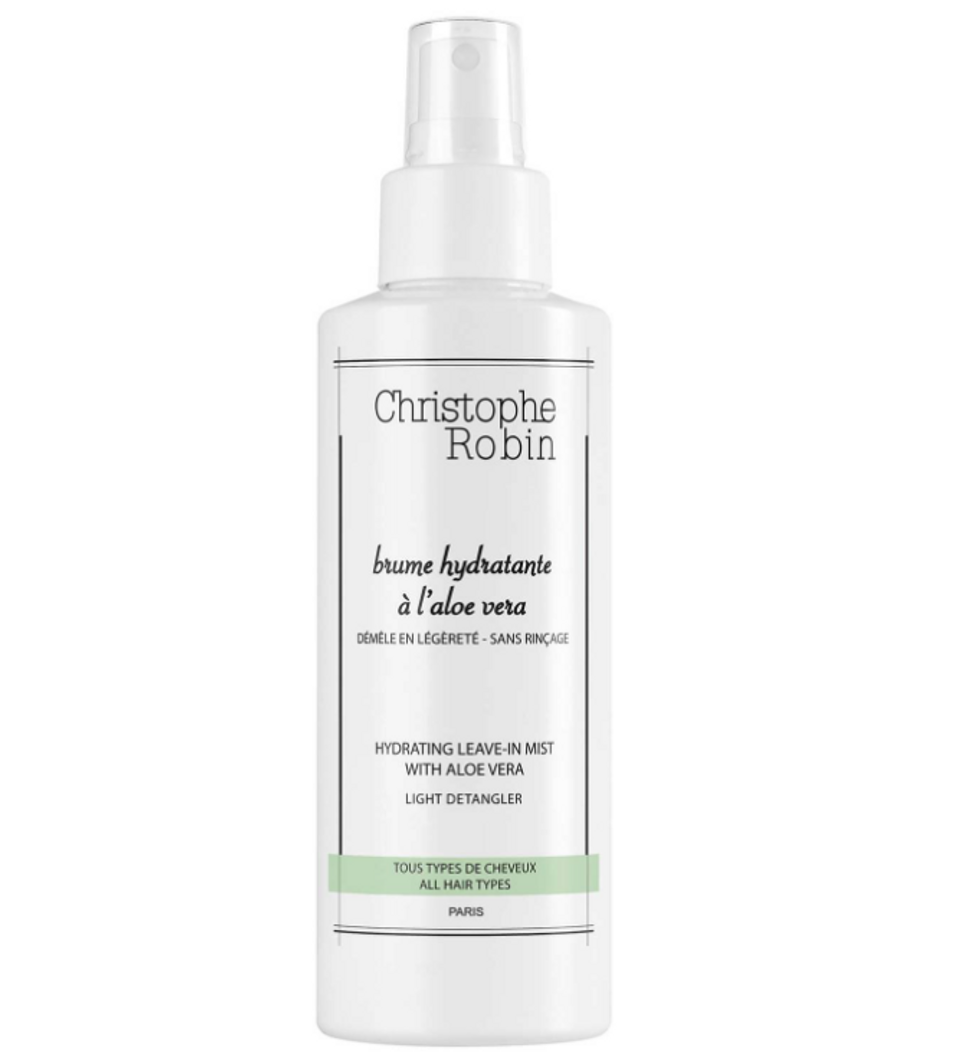 Most likely, your favorite Instagram hairstylist stocks up on Christophe Robin products — and for good reason. Composed of clean, lightweight ingredients, their products boost hair health for salon-like strands with each use. This aloe vera hair mist hydrates dry hair without weighing you down — restores dull, brittle hair with just a spritz.
True & Luscious Super Moisture Lipstick (full-size)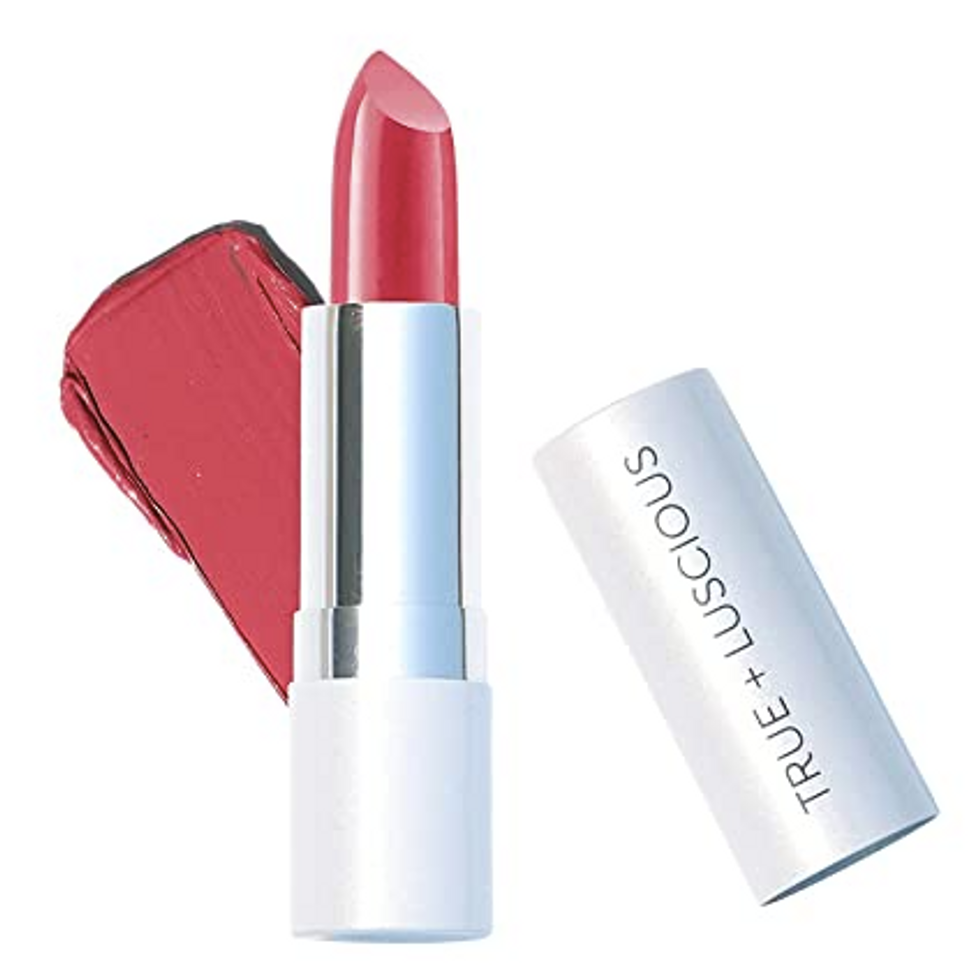 Like anyone, I love a red lip. However, I don't love a dry, cakey lip that clumps when I reapply. True & Luscious's ultra-moisturizing lipstick conditions your lips while giving a pop of color. Get the benefit of a lip mask while flaunting some dramatic flair with this satiny — but not sticky — must-have.
Haruharu Wonder Black Rice Hyaluronic Toner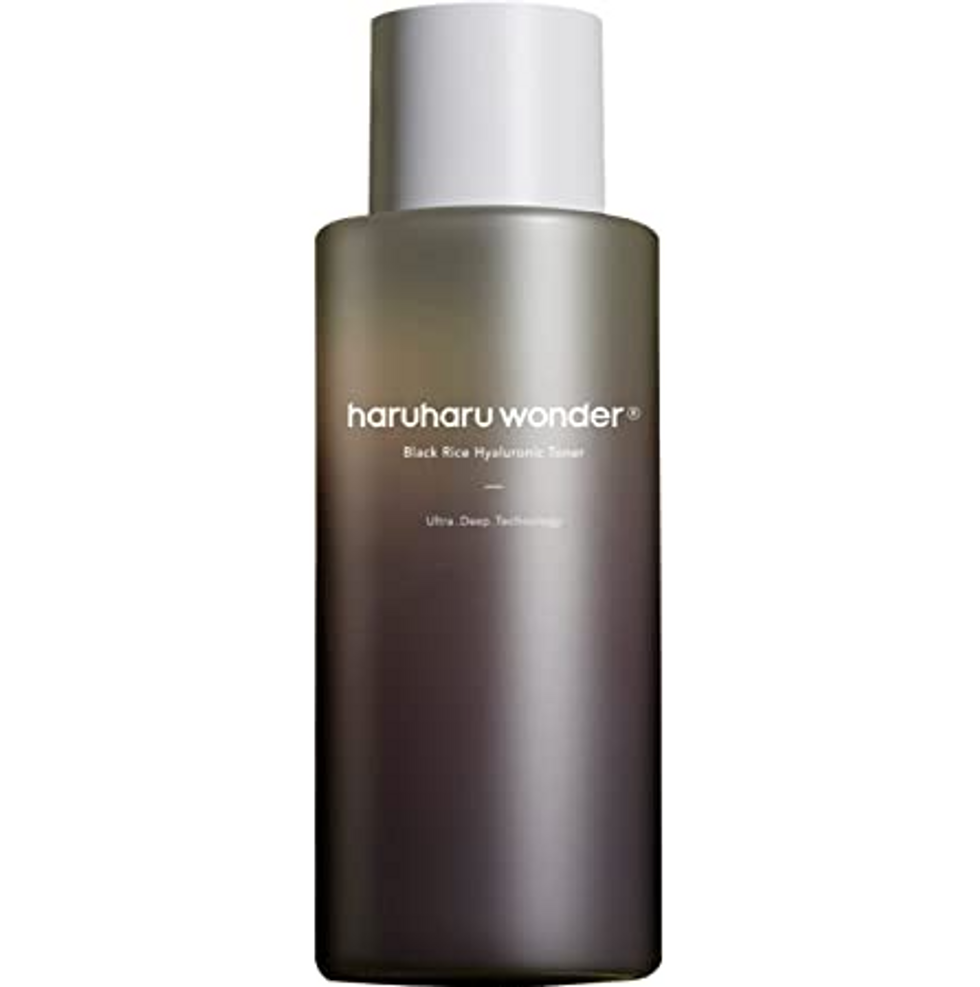 A K-Beauty favorite for a reason, this black rice toner delivers weightless hydration to your parched pores. Don't let your skin get dehydrated. Give yourself gentle yet effective TLC with a formula that leaves your skin looking dewy, not greasy. Instantly feel the long-lasting effects of fermented black rice and hyaluronic acid in your morning routine.
First Aid Beauty Pure Skin Face Cleanser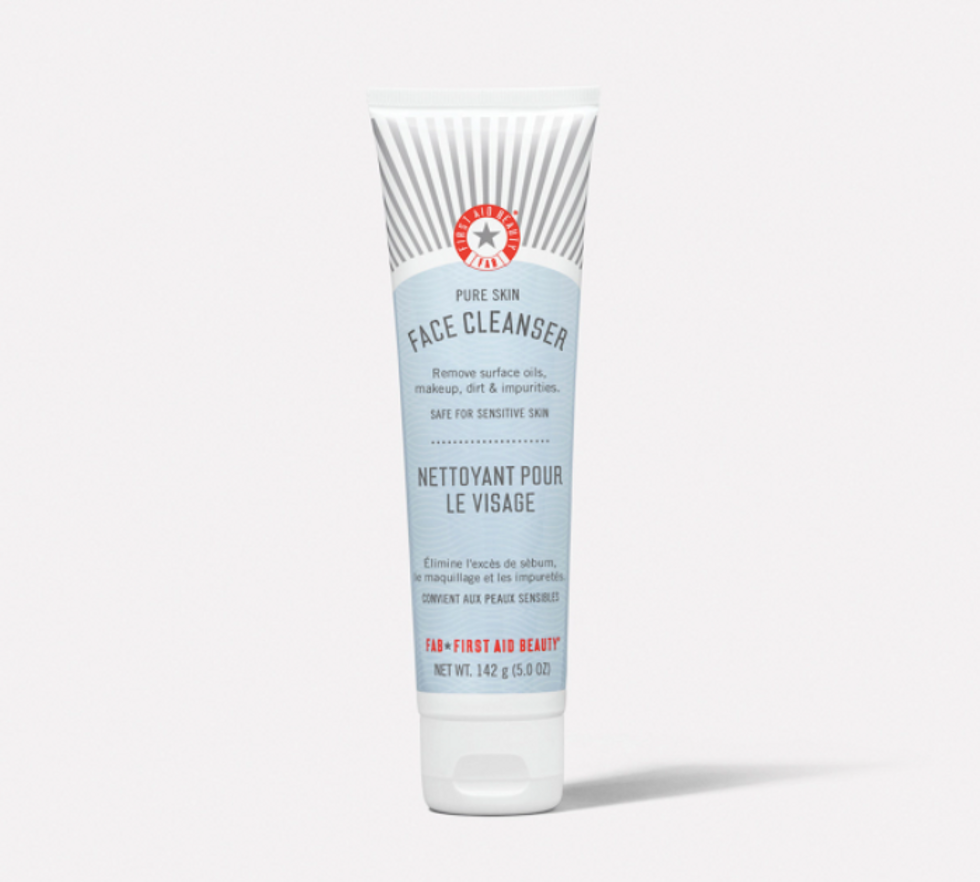 When it comes to cleansers, simple is best. This First Aid Beauty classic replenishes essential moisture while making your face squeaky clean. You won't feel stripped or dry after cleansing with this gentle formula. Instead, it preps your face for the your morning ritual and supports overall skin health.
Beauty Stat Universal Pro-Bio Moisture Boost Cream (full-size)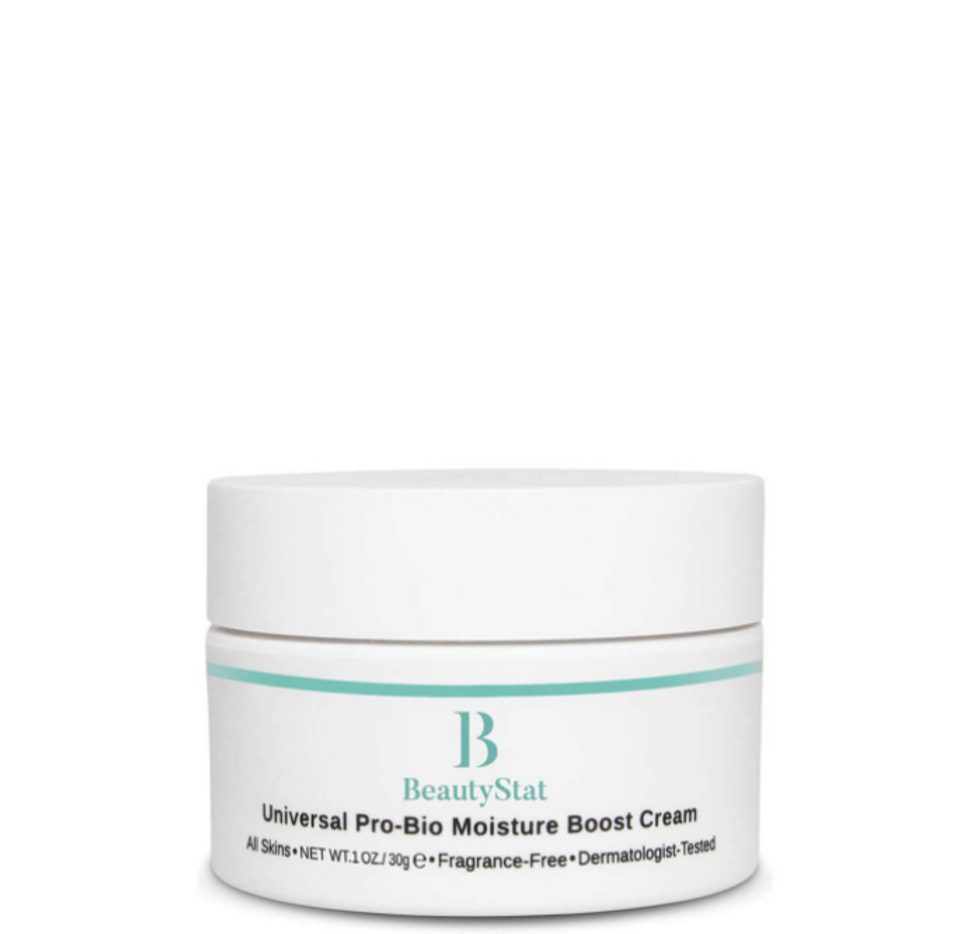 Sure, the weather's getting warmer, but don't skip out on moisturizer. In fact, depriving your skin of moisture will cause it to overcompensate by pumping more oils into your skin. Avoid a greasy complexion with this lightweight moisturizer packed with natural ingredients. It will work wonders on your skin.
LatinUs Beauty Hair Care Control Shampoo & Conditioner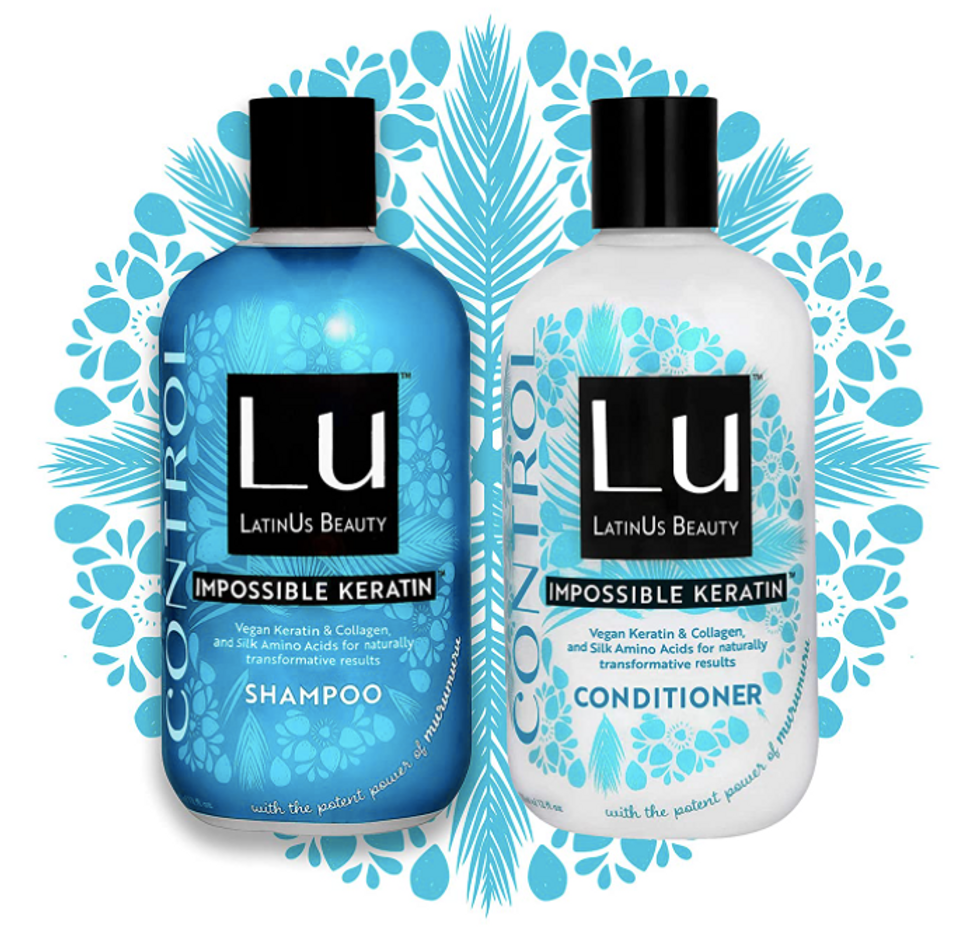 This shampoo and conditioner set is a full-on hair miracle. Reclaim washday with this dynamic duo! It'll makes thick or curly hair wayyy easier to deal with. Its anti-frizz formula uses Murumuru Butter to deeply nourish your strands so they'll easily detangle. Natural ingredients boost hair health — no more struggling with your comb in the shower.
Photos and Interview by Jordan Edwards

Over the past few years, Sorana has built an impressive songwriting career, with credits including The Chainsmokers, Bebe Rexha, and Charli XCX. Now she's focusing on her own music. Her debut single (and David Guetta collab) redruM, landed in January. Now we get her first solo single, "Karoake." An epic heartbreaker ready for arenas, the track explores the idea of singing karaoke to get over a breakup.

We talked to Sorana about the song and its stunning video, and what it's been like to start her solo career.

"Karaoke" is sad but empowering. I can imagine the crowd singing it back to you. How did you find the right sound and vibe for this track?
The story of "Karaoke" is very personal to me. I used to go to an old wooden Karaoke bar every night and sing with my friends. I sang for my heartbreak, which I find very powerful and vulnerable at the same time. I sang to get over my shyness too. When producing the track, I wanted it to be as stripped as possible so the song could shine as someone shines when they open up and sing about their emotions. I wanted it to feel old school and have raw instruments. A lot of producers tried until Ali Payami captured the vibe I was looking for.
What was it like working with Ali Payami?
It's always amazing to work with talented people that share your vision. When I heard his first demo, I thought, "Yes, finally someone understands what I'm trying to say."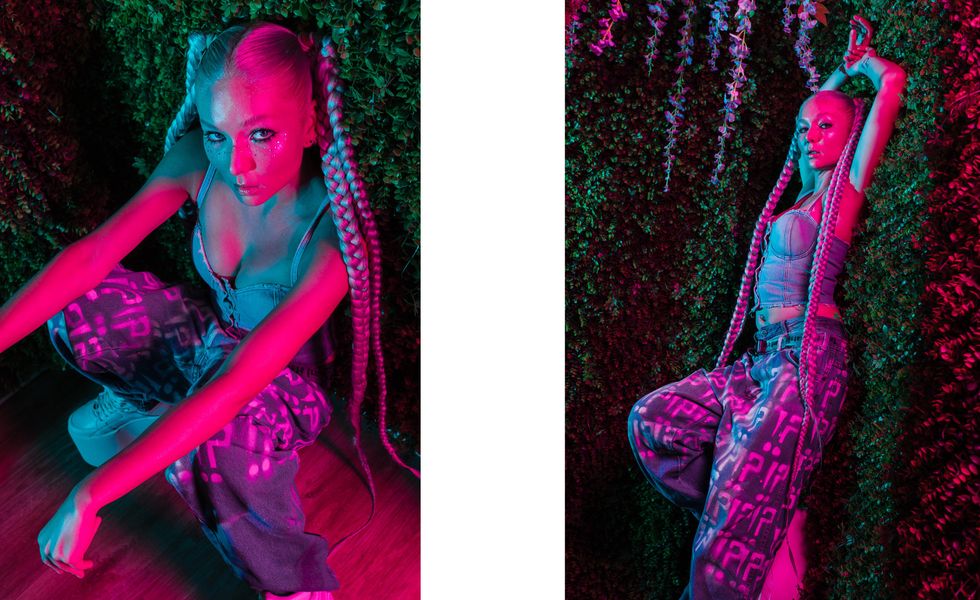 The music video features multiple versions of yourself. What was behind that concept and what was it like to film?
The video shows a different layer of the story than the lyrics. Growing up, I used to be really shy, and I would cry if somebody walked in my room while I was singing. Later, I started going to karaoke not to have fun with my friends, but to force myself to get over my shyness. Each character in the video represents a different emotion I was going through while being on that karaoke stage. I felt everything from shy and crying because I didn't think I was good enough, and getting tipsy just built my courage up to absolute confidence and excitement. NGM creative made filming this video an amazing experience and brought my vision to life. We rehearsed every movement and emotion of each character for weeks. We filmed using this cool robot called Bolt that allowed us to put each version of myself in the same frame. It was hard and rewarding.

What songs did you like to sing, and do you still find time for karaoke?
I loved to sing "Black Velvet" by Alannah Myles, "Stepping Stone" and "Warwick Avenue" by Duffy, "Nothing Compares 2 U" by Sinead O'Connor, and many more sad songs. I always feel bittersweet when it comes to karaoke, as it reminds me of my first heartbreak.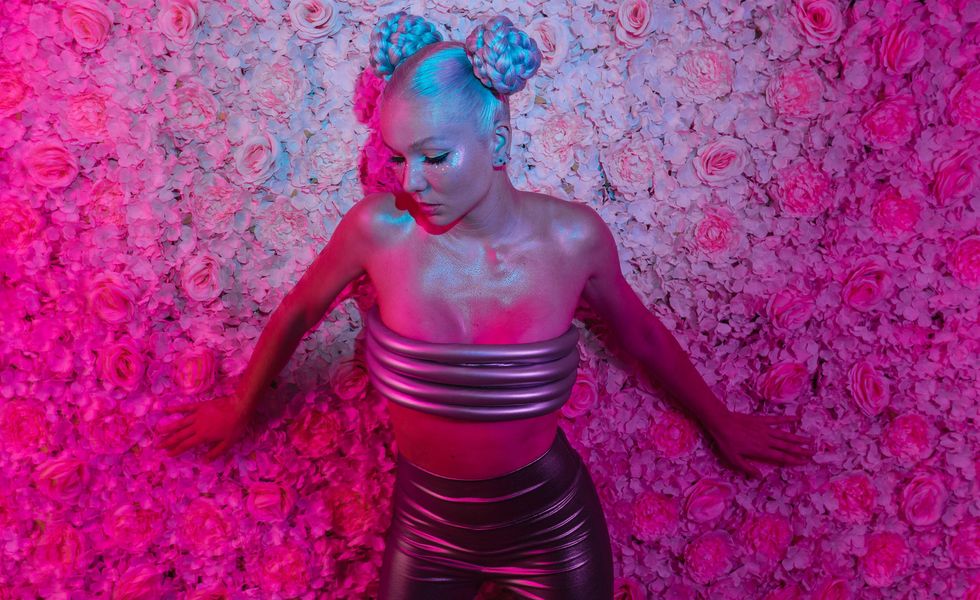 When your songwriting career was taking off, did you ever feel like your solo music was being neglected?
I never felt like my solo career was neglected because I never neglected it. Being a singer was always my main motivation for writing songs, but I feel proud to have written songs for amazing artists like The Chainsmokers, Charli XCX, David Guetta, and more.

At what point did you realize that music could be your career?
I never had to realize. I always knew. I have a very powerful intuition, and I knew I was going to be a singer ever since I became aware of my existence. Growing up, my friends and even my family would tell me that it's just a dream, especially because no one really escapes Romania to make pop music in the UK and USA, but I always knew my dream would come true.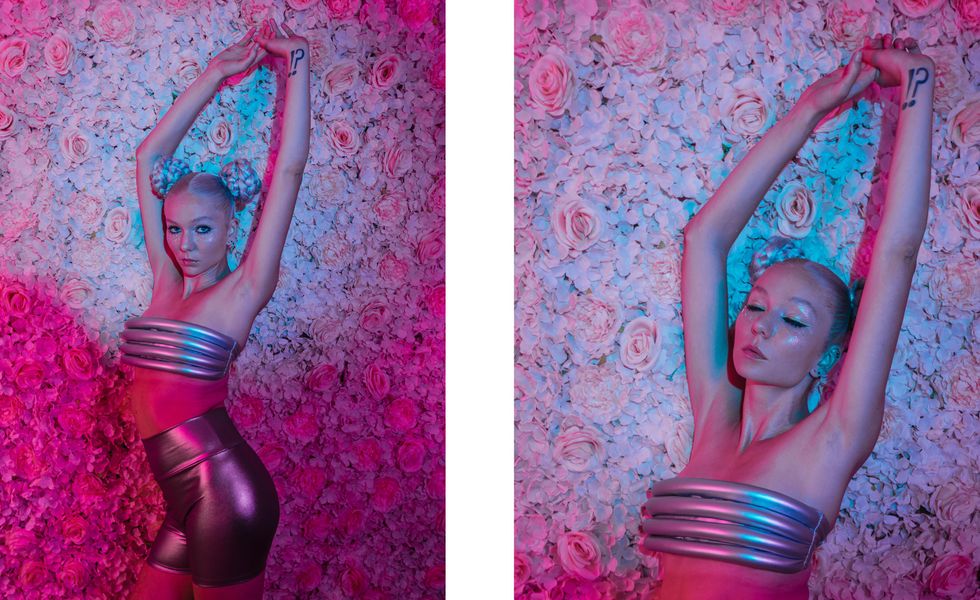 You have such a unique aesthetic. Who do you look up to in terms of style?
My inspiration for my look was always Sailor Moon. That's where I got the idea for the super long pigtails. I don't only love the cartoon for the aesthetic, but also because it's all about girl energy and girls with superpowers sticking together. I kind of manifested that in my high school girl group. Me and my six best friends were always together, up to no good, and always on an adventure. I've always loved to live in my fantasies.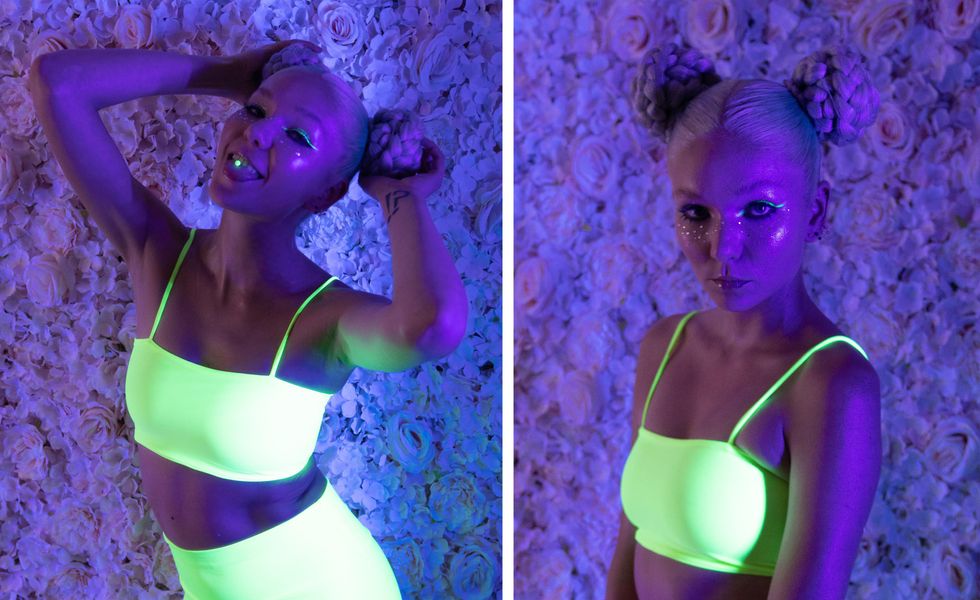 You're mostly known as a pop singer-songwriter. Are there other genres you'd like to explore?
I don't think of songs in genres. I love great songs with big choruses whether vocal or instrumental, hooks and memorable lyrics. But those could be wrapped in any type of instrumental. If it's good, it's good. Right now, I'm loving guitars and raw instrumentals with old school sounds.

What have you been listening to lately?
Lately I've been listening to Coldplay, Imagine Dragons, old rock songs like "Nothing Compares 2 U," "Zombie" by the Cranberries, the Pixies.
Sorana - Karaoke (Official Video) www.youtube.com