Deposit Photos
On August 2, 2022 Warner Bros. Discovery announced that the nearly completed Batgirl would not be coming to HBOMax as intended.
"The decision to not release Batgirl reflects our leadership's strategic shift as it relates to the DC universe and HBO Max. Leslie Grace is an incredibly talented actor and this decision is not a reflection of her performance," said a Spokesperson from Warner Bros. Pictures.
The shelving of the $90 million project came as a surprise to fans who've sat through more than 8 films featuring Batman over the last two decades - and that includes complete DC flops like the universally-panned
Suicide Squad.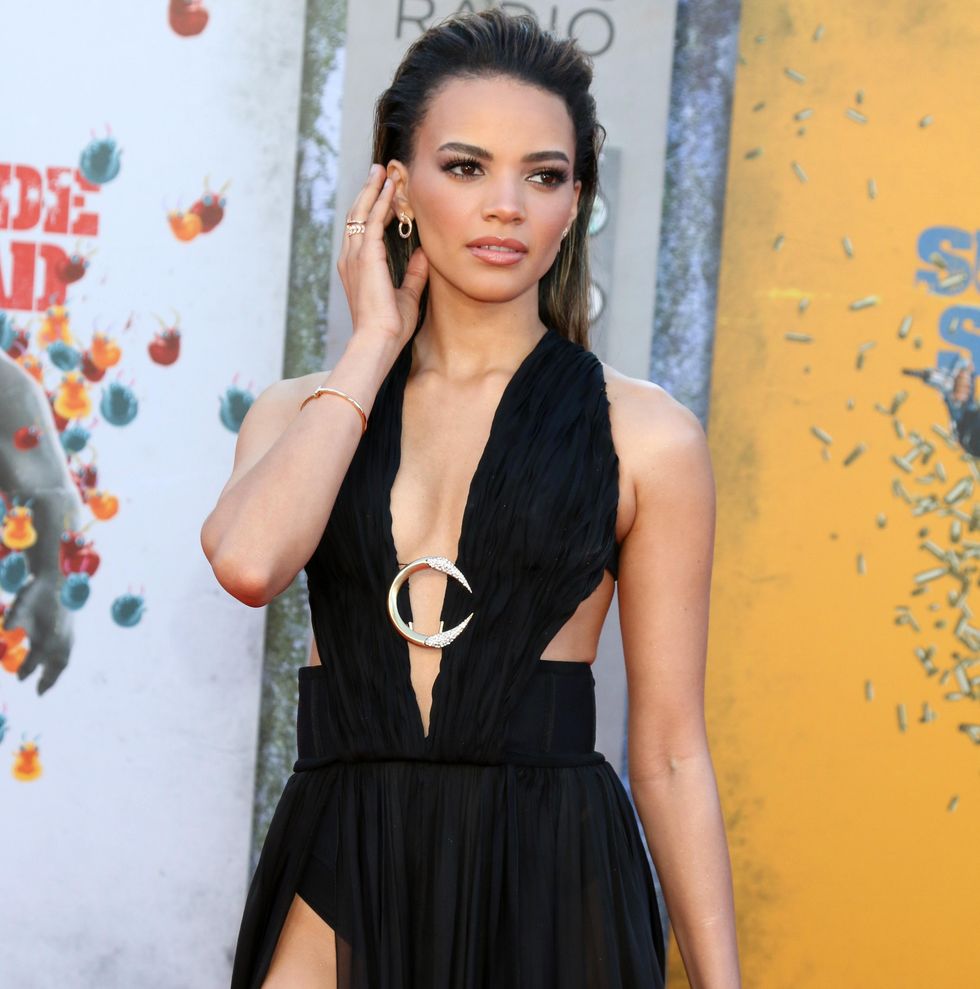 Leslie Grace at the The Suicide Squad Premiere at the Village Theater on August 2, 2021 in Westwood, CA
Jean Nelson
DC's The Flash is still slated for release, despite the fact that its star, Ezra Miller, has been accused of assault and kidnapping a minor, among other crimes.
It initially begged the question: how bad could this movie be?
Filming took place in Scotland from November 2021 to March 2022. Rumors swirled that Covid interruptions ballooned the budget, however it only grew from $75 million to $90 million. Word on the street is that test audiences were underwhelmed and that's a factor in Batgirl's doom.
DC has continuously fallen behind rival comic studio Marvel in creating an interlocking universe of films. The DC Extended Universe contains about ten films in comparison to the Marvel Cinematic Universe's twenty-nine. And DC has never reached the same level of prestige or hype.
The cancelling of Batgirl seemed like a blow to the entire DCEU.
But it's really a blow to HBOMax.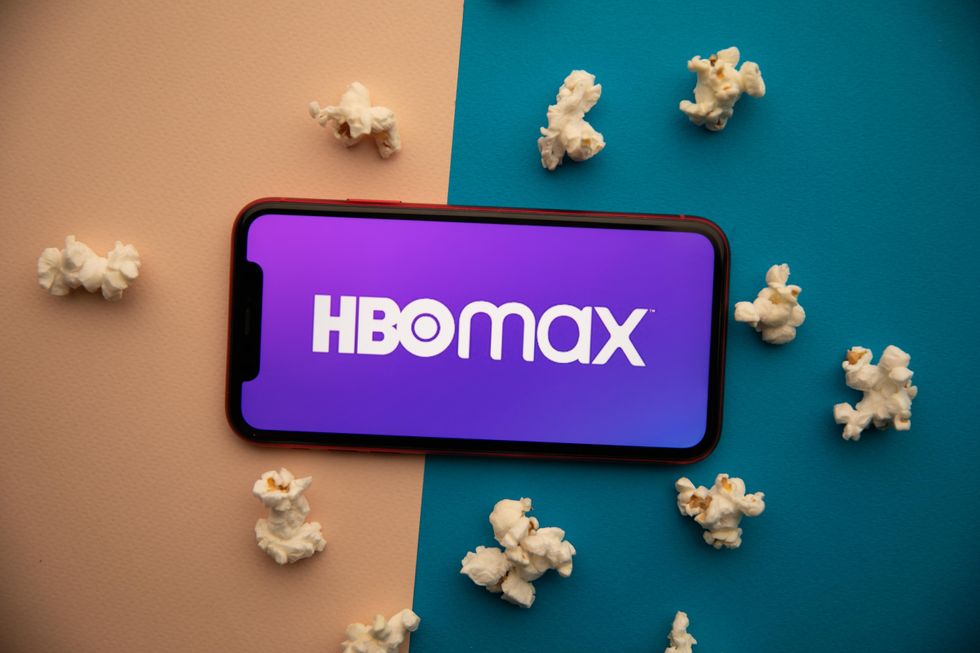 Deposit Photos
It's now been revealed that HBOMax - one of the most popular streaming services for its name recognition, subscriber count, and solid collection of content - will be merging with Discovery+. Batgirl was part of HBOMax's streaming-only initiative in collaboration with DC, that will be canceled due to the merger.
Batgirl was shelved alongside another nearly-completed film - Scoob! Holiday Haunt, a sequel to Scoob! (2020). The platform instantly released several HBOMax original films including Moonshot and An American Pickle.
Content will be swapped from one platform to the other before the eventual merger (or potential axing of one?) in the summer of 2023.
Will Batgirl fly?
Unless it gets leaked, it's extremely unlikely Batgirl will be made available to the public. Variety claims that according to several of their sources, HBOMax "will almost certainly take a tax write-down on both films, seen internally as the most financially sound way to recoup the costs (at least, on an accountant's ledger)." This means that legally, it can never be released.
This Batgirl fiasco is just another casualty of the streaming wars, where art, especially from truly original and marginalized filmmakers, is deprioritized in the voracious pursuit of money-money-money.
Top Stories
Kim Kardashian and Pete Reportedly Break Up
Evan Agostini / Invision / Associated Press
Kanye West is somewhere out there rejoicing right now. The world's most unexpected couple: Kim Kardashian and Pete Davidson have reportedly
broken up after nine months of pure Instagram bliss.
This news comes mere moments before it was announced that Khloe Kardashian and Tristan Thompson welcomed their second child via a surrogate. It's crazy how any news about Kim can negate anything else going on in the Kar-Jenner clan's lives.
And suddenly we're no longer talking about Kylie Jenner's carbon emissions. A Kim Kardashian breakup is much more pivotal.
The breakup leaves us with a few pressing questions to cover before yet another Kar-Jenner mess hits the news later today…
Let's dig in:
Which mega-famous woman will Pete Davidson latch onto next? Hopefully me, but I doubt I have enough followers. Pete's been linked to Ariana Grande, Kate Beckinsale, and Kim Kardashian. We never imagined Skete could coattail on any of these women, so we can assume the next one won't make sense either.
And his tattoos for Kim? When will you learn, Pete? The Ariana Grande tattoos weren't enough? Tattoos are painful, but removal hurts worse. Stop getting tattoos for women you've dated for literally a week. I'm worried.
Are they truly over? Odds are, no. I'm giving them a few months apart max. Let them go about their own business and their brands. And then they'll be back. NBA star Devin Booker and Kendall Jenner took a brief hiatus that we barely glazed over. But when you're Kim K and Pete…who knows?
Whether you want to or not, we're always-always-always gonna hear about who Kim is dating. Kanye isn't finished taking his Instagram digs at Skete, despite Ye's PR team's best efforts. So you may as well keep up with them.
The sad thing is, we're gonna see Pete and Kim's budding romance on season two of The Kardashians on Hulu…knowing what we know now. Get your popcorn ready to see how Momager Extraordinaire Kris Jenner spins this one.
Trash as a word can define many things. Items you'd throw out, trash. An adjective that describes a person or things that are no longer of use to you, trash.
Balenciaga's $2,000 trash bag, total trash.
Balenciaga creative director, Demna, told Women's Wear Daily: "I couldn't miss an opportunity to make the most expensive trash bag in the world, because who doesn't love a fashion scandal?"
That's right, in a world of soaring inflation and reckless spending, Balenciaga has found a fresh way for us to feel fussy in our Balenciussies. It's proof you can throw a big brand name on anything and call it fashion.
Back in March, we caught a glimpse of this bad boy during Paris Fashion Week, when it was gifted to Balenciaga's muse: Kim Kardashian. I know there are a lot of jokes to be made here, so I'll give you permission to fill in the blanks.
I struggle to find a way to justify this purchase. If you genuinely buy this and use it to toss out your trash, I judge you. There's only one positive: Santa can now slide down your chimney sporting a designer sack.
Are they running out of ideas? Should the greater culture been clued in to the meaning of the term "camp?" I'm all for taking risks in the fashion world, but let's keep household items out of it. What's next, bubble wrap skirts? (Don't get any ideas, Balenciaga…)
Allow me to introduce the first Balenciaga bag knockoff: the Glad ForceFlex trash bag. Pick up a pack of 90 for only $20 at your local drugstore. The best thing about these bags is they can hold up to 80 lbs of your favorite purse items!
Has Balenciaga absolutely lost it? I don't want to see a single person walking around with this glorified trash bag - unless they were gifted one. Spend your money on what you want, but don't let luxury fashion brands brainwash you into thinking this is trendy.