MUSIC
From Beat Happening to Belle & Sebastian, we look at eight albums that came to define an underground subgenre.
courtesy of the artist
There's indie music. There's pop music. And then, there's indie pop.
Before indie pop was used as a descriptor for left-leaning pop acts like HAIM, Gus Dapperton, and King Princess, the subgenre embodied a very different ethos. Originally stemming from the British post-punk movement of the 1970s, the indie pop scene that followed appealed to young music geeks who appreciated DIY methods, a playful attitude, and good, old-fashioned songs about crushes.
Eventually, indie pop spawned what would be called "twee pop." Initially used as an insult towards indie pop's often cutesy, tenderfooted exterior, the word "twee" — like many of the best insults of history — was eventually reclaimed by the community it was used against.
Indie pop of the late '80s and '90s embraced a sort of childlike wonder. It still possessed the progressive motives of punk, but instead of spiking their hair and starting mosh pits in basement shows, twee pop bands sang pleasant melodies over basic guitar chords, expressing a delightful sense of innocent charm.
"I spent from age 13 to age 17 trying to act like I was 25 and trying to prove to boys I knew all about sex and I didn't and trying to prove I was cool and no one could hurt me when they could," Amelia Fletcher, of the iconic twee pop band Heavenly, said in 1995. "At 18, I thought 'f**k it, I don't care anymore. I'm just gonna be what I feel like being.'"
The influence of early twee pop bands can be heard in modern-day artists such as Frankie Cosmos, Sidney Gish, Remember Sports, and Diet Cig. At once scrappy and incredibly comforting, the twee pop subgenre persists among the indie community.
Below, we've listed some of the best and most important twee pop albums to emerge since the subgenre's original boom. Put on your Converse and polka-dots and dance along.
Beat Happening, "Beat Happening"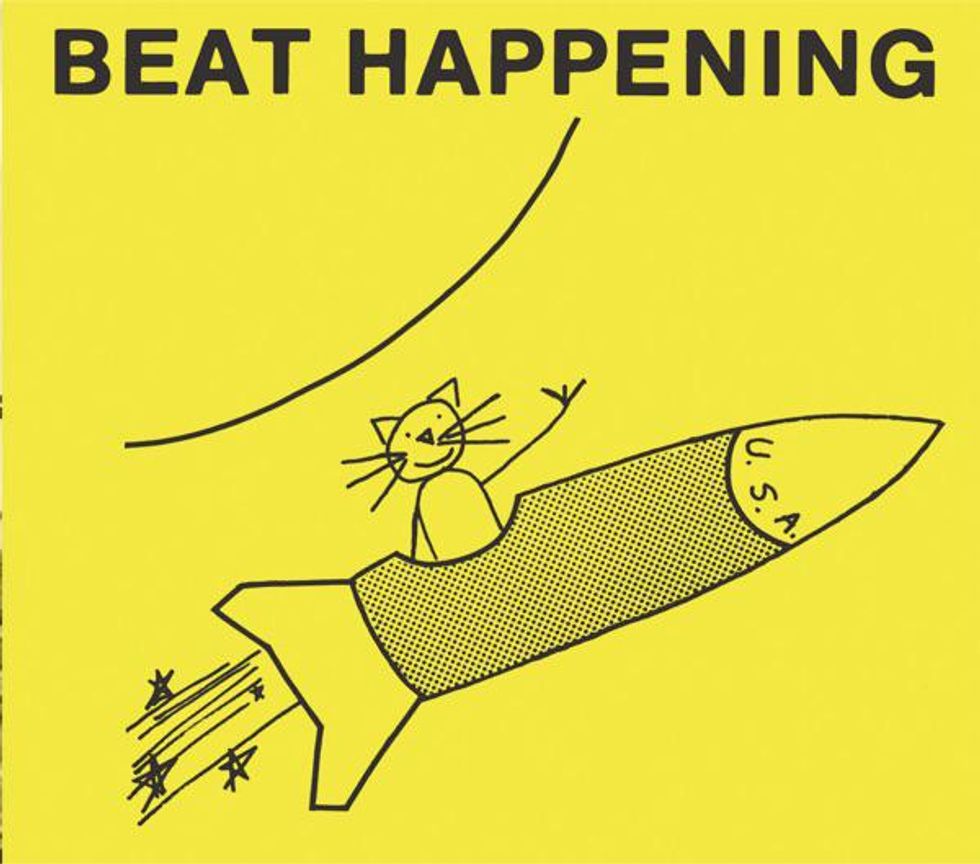 It's impossible to discuss the history of twee pop without mentioning Beat Happening, the Olympia, Washington-based trio fronted by K Records founder Calvin Johnson. Their self-titled debut album, released in 1985, was a landmark execution of stripped-down post-punk filled with guileless whimsy.
The members of Beat Happening weren't especially technical musicians, but the amateur candor of Beat Happening adds to the record's appeal. And it makes sense that Beat Happening went on to become so influential; nobody could match Johnson's booming, droning baritone, his band valued passion over finesse, which in itself adds to Beat Happening's charm.
Talulah Gosh, "Backwash"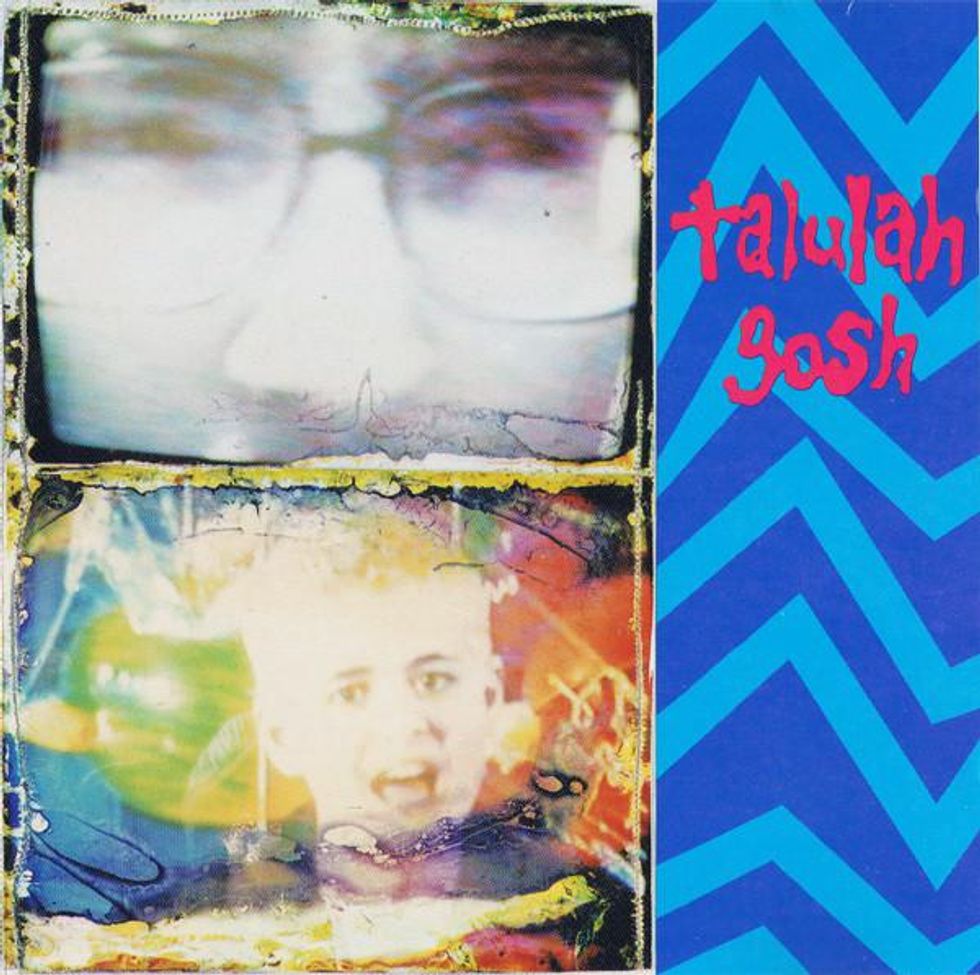 While they never put out a proper full-length album during their two years together, English band Talulah Gosh were still able to establish a cult following that helped kick off the twee movement in the late '80s. All their recordings — as well as a handful of live performances — can be heard on their expansive compilation album, Backwash.
Heavenly, "Heavenly vs. Satan"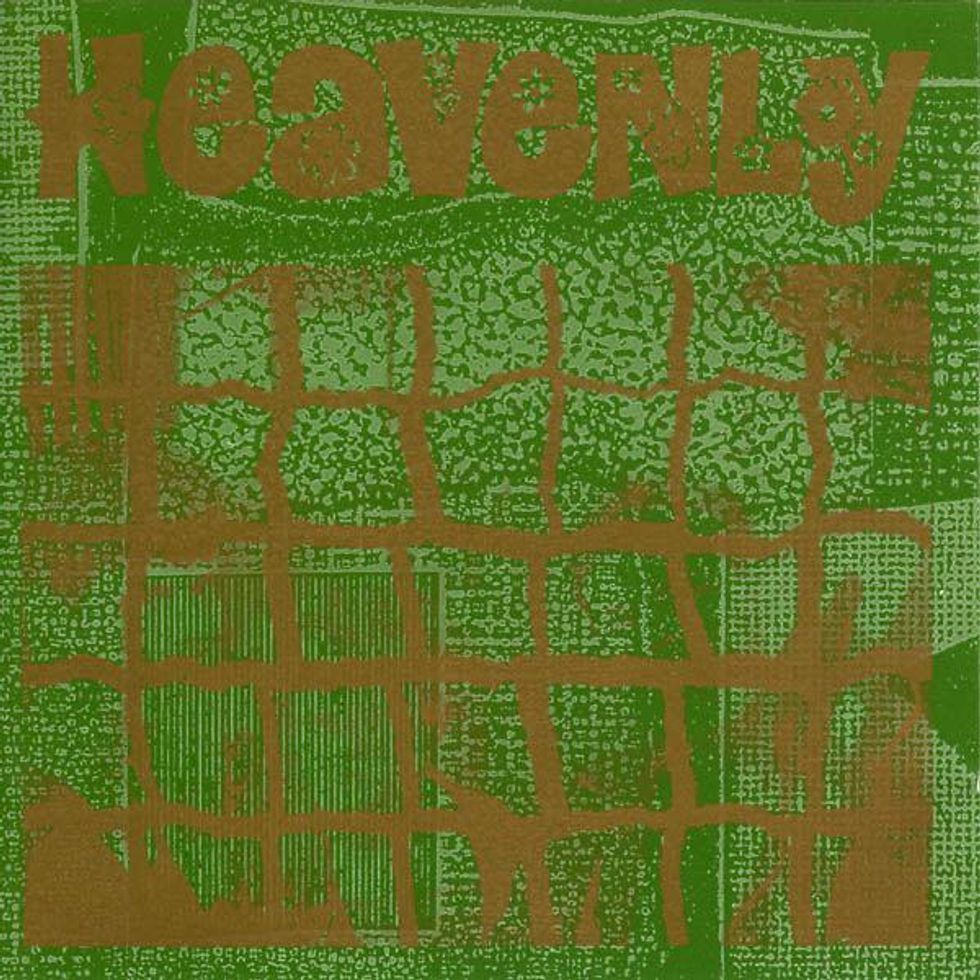 While K Records came to define the indie pop movement in the Pacific Northwest, the short-lived Bristol label Sarah Records was promoting the subgenre across the globe. Of the handful of bands to emerge from their roster, Heavenly found the most success. The band formed after the dissolution of Talulah Gosh by a handful of its members, including Amelia Fletcher and her brother Mathew.
With four albums in their discography, Heavenly carried out Talulah Gosh's legacy with a fuller indie pop sound. Their debut album, Heavenly vs. Satan, combines the lo-fi twee aesthetics with the rowdiness of riot grrrl, as well as the Britpop movement that was simultaneously taking over the UK.
Black Tambourine, "Black Tambourine"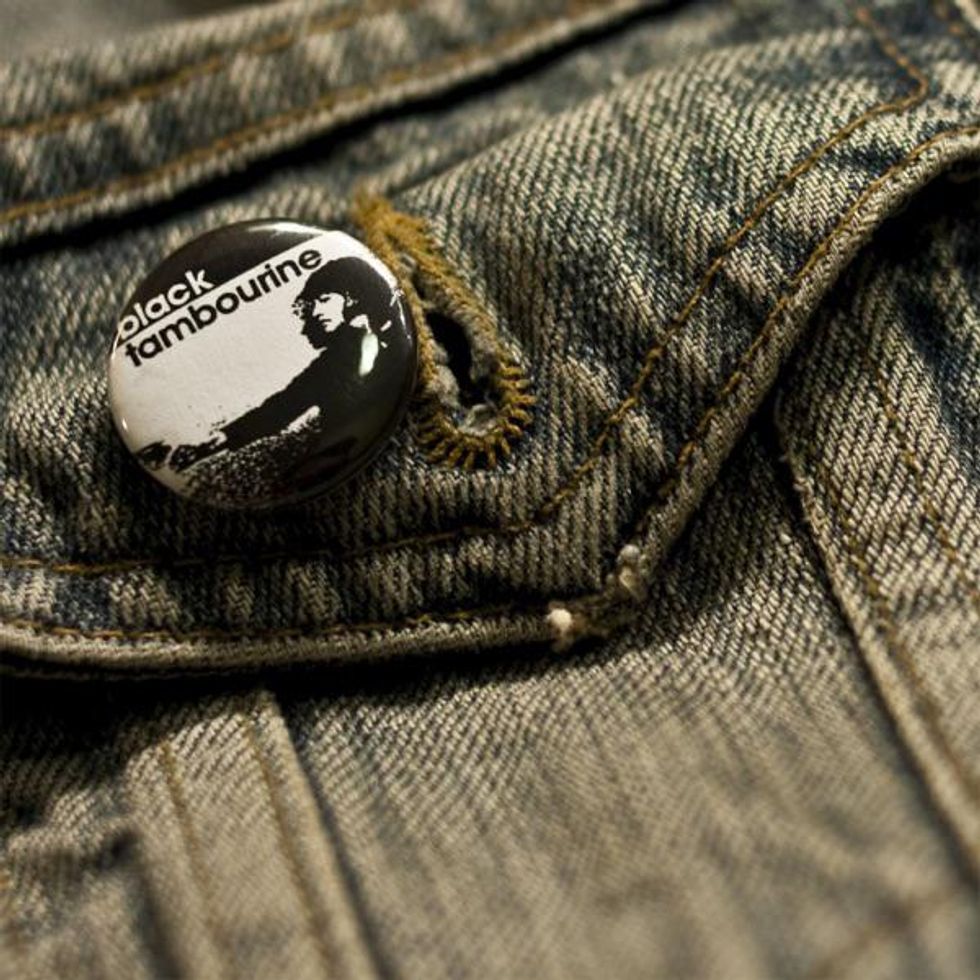 Another record label that was crucial to the early days of twee pop and indie rock was the Washington, D.C.-based Slumberland Records, whose co-founder Mile Schulman performed in Black Tambourine. Blending indie pop sensibilities with the harsher guitar textures of shoegaze, Black Tambourine went on to inspire bands like the Pains of Being Pure at Heart and Vivian Girls; members Archie Moore and Brian Nelson also performed in another fantastic indie pop band, Velocity Girl. All the best songs by Black Tambourine can be heard on their self-titled compilation album.
Cub, "Betti Cola"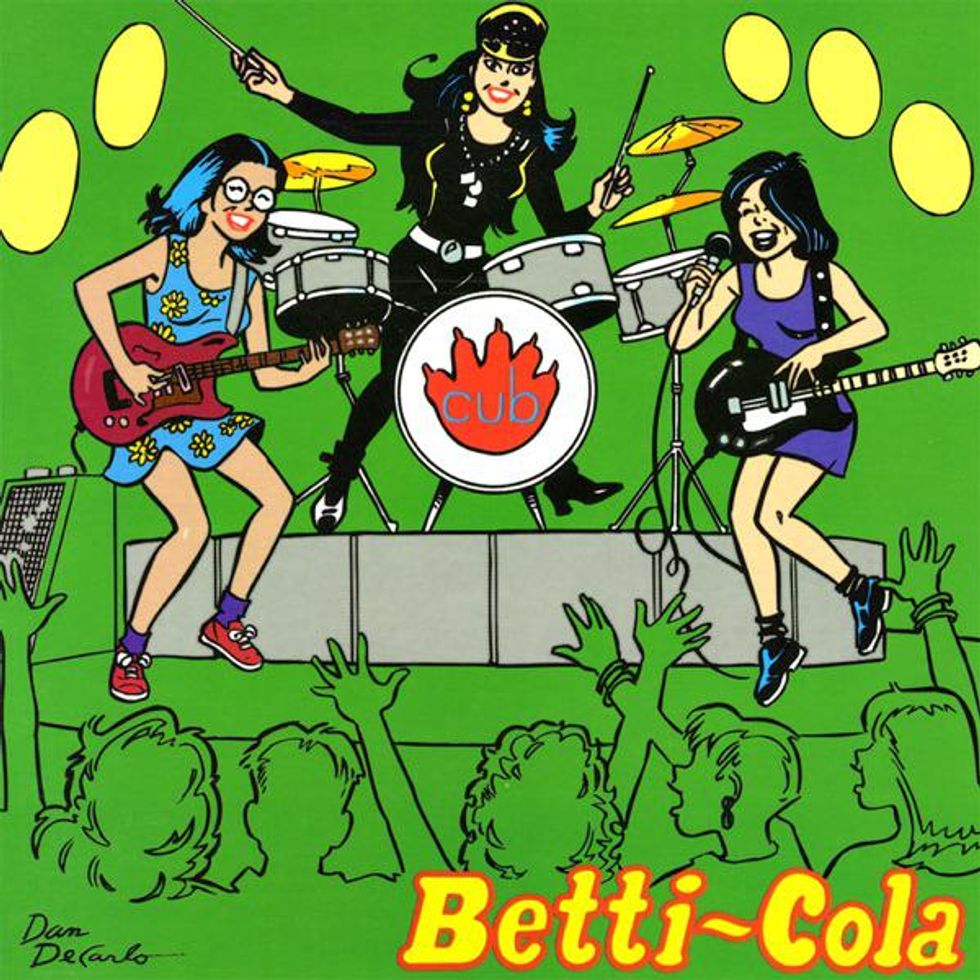 Vancouver band Cub formed in 1991, and embraced indie pop's cutesiness with their wholesome image and friendly live shows; they famously performed in their pajamas and were known for handing out party favors to their gig attendees. Cub's expansive debut album, 1993's Betti Cola, proves that their lo-fi recording processes didn't undermine their knack for infectious pop-punk.
Tiger Trap, "Tiger Trap"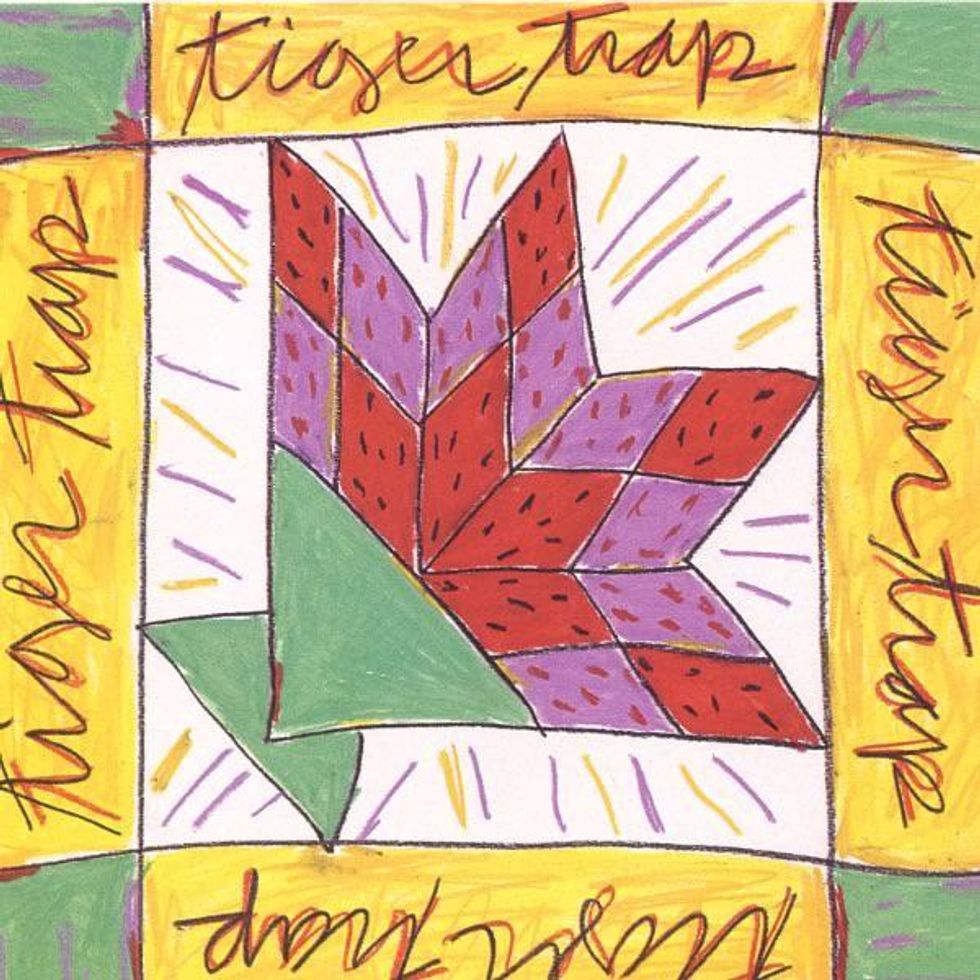 Like Cub and Heavenly, Tiger Trap embodied the ferocity and spunk of the riot grrrl movement. Formed in the early '90s by high school friends Angela Loy and Rose Melberg, Tiger Trap only lasted for a year, but was arguably one of the most influential bands of twee pop's heyday, as their sound takes cues from the subgenre's punk origins.
Rocketship, "A Certain Smile, A Certain Sadness"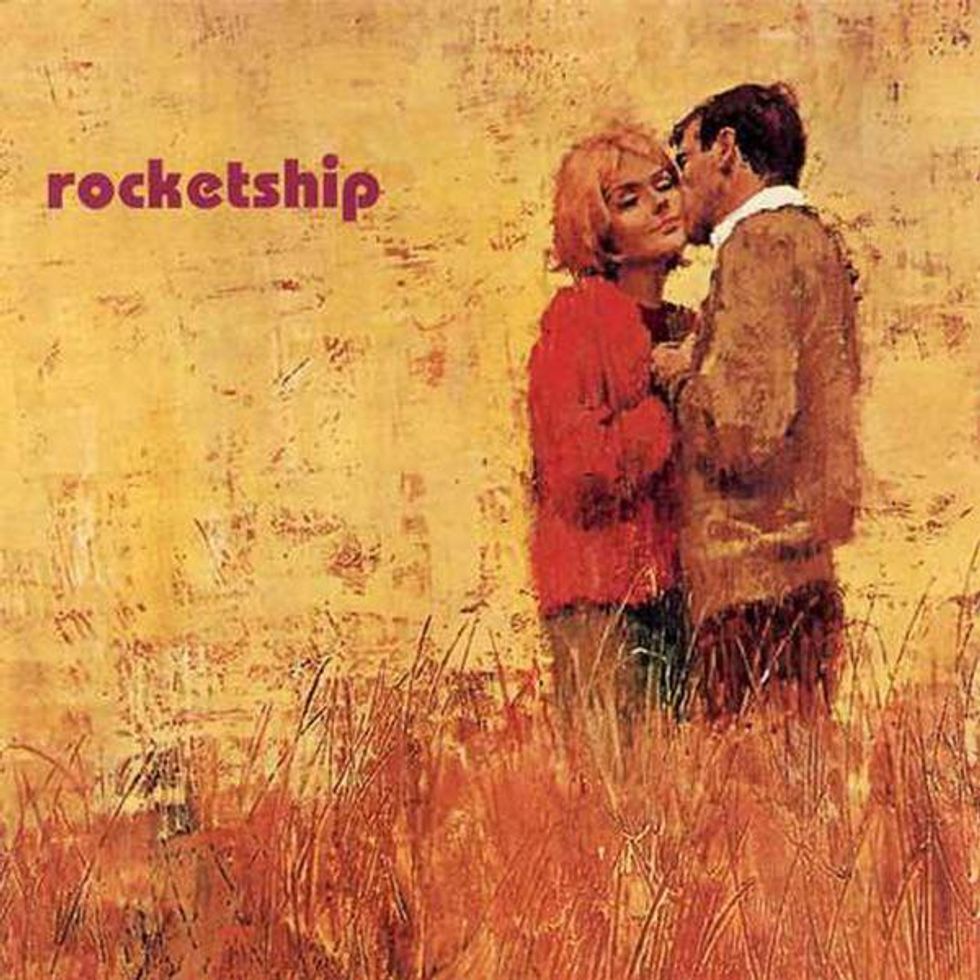 A Certain Smile, A Certain Sadness was the 1996 debut from Rocketship, a Sacramento band whose earlier releases often fused twee pop with elements of dreampop and jangle pop. They drew on similar influences to Belle & Sebastian — namely underground English band Felt — and both bands subverted the stereotype that twee was amateurish and unsophisticated.
Belle & Sebastian, "If You're Feeling Sinister"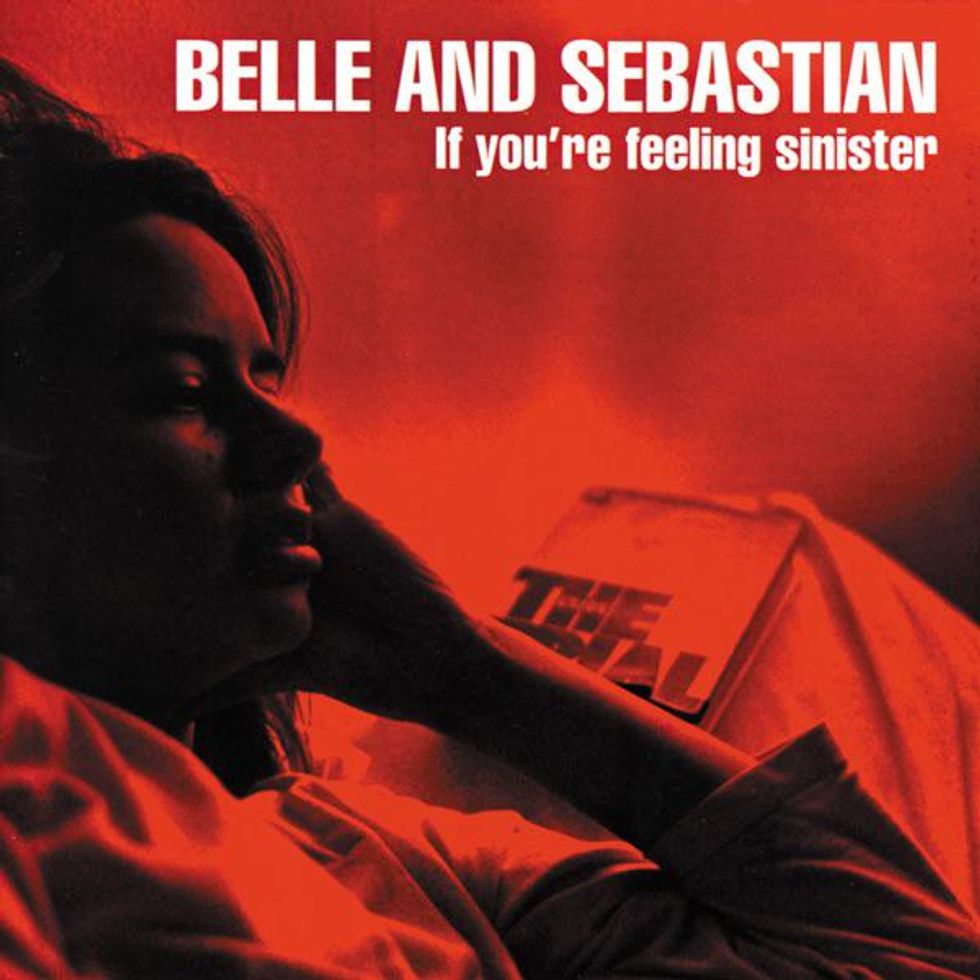 Stuart Murdoch, vocalist and songwriter for Belle & Sebastian, has stated that the Glasgow band's 1996 sophomore album If You're Feeling Sinister is probably his best collection of songs. Fans and critics alike have often agreed.
While Belle & Sebastian's more recent work has diverted from their indie-pop origins, Sinister holds up as not only a prime example of the subgenre at its best, but also probably one of the best albums of the '90s.
Related Articles Around the Web
Culture Feature
Was "My Immortal" a genuine work of terrible fanfiction, or was it a big ironic joke all along?
For fiction enthusiasts in the early 2000s, Fanfiction.net was the place to be.
In 1998, Fanfiction.net launched as a hub for fanfiction stories. The Internet was still in its Golden Age of lawlessness and creativity, with decentralized fan communities spread across personal websites and niche forums. Each brimmed with their own politics and drama, and for fans of children's novels, especially Harry Potter, fanfiction was serious business.
Battle lines were drawn over which Harry Potter characters you shipped (in explicit detail, usually). Fanfiction with the correct ships would be lauded as the greatest thing since real Bertie Bott's Every Flavor Beans, and bad ships would be derided as blasphemy. Dissent could mean being banned forever from the biggest online communities for your favorite series.
But while many members of fan communities were primarily concerned over what fictional characters other people preferred to imagine having sex, there was a lot less focus on the fact that the vast majority of Harry Potter fanfiction was just straight-up trash. As in, more often than not, the writing was piss-poor, full of endless cliches, unrealistic dialogue, and self-insert Mary Sues.
It was from this online environment, characterized by stupid ships and constant in-fighting, that My Immortal was born.
Published on Fanfiction.net in 2006 by Tara Gillesbie (username: "XXXbloodyrists666XXX), My Immortal quickly became known as "the worst fanfiction ever written." It was so bad that it transcended conversations about who was shipped with whom, instead standing tall as an inarguable beacon for all the worst aspects of bad-quality fanfiction.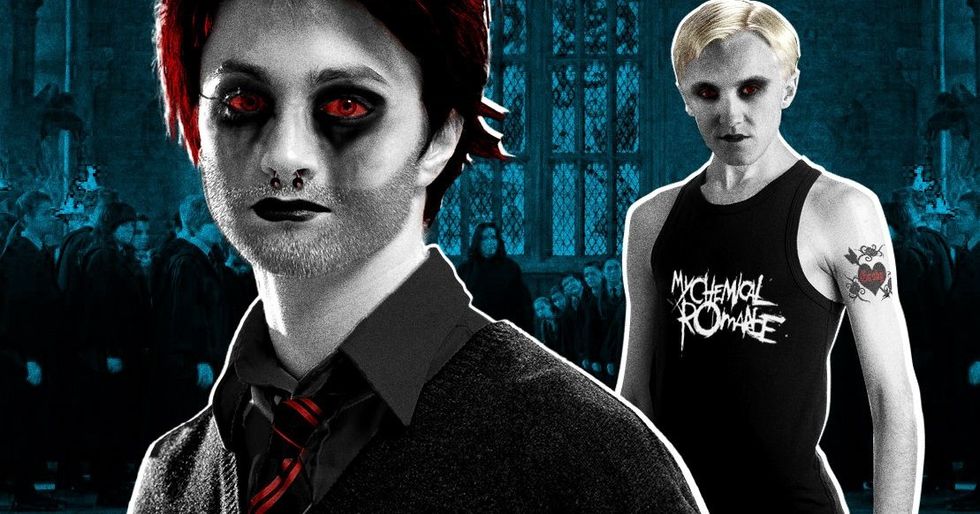 Vulture
My Immortal's story, to the extent that it had one, concerned the romantic relationship between a 17-year-old Hogwarts student named Ebony Dark'ness Dementia Raven Way and Draco Malfoy. Ebony, or "Enoby," as Tara Gillesbie oftentimes misspelled it, was a wizard, but also a half-vampire and frequently self-identified as being "goff." Her interests included endlessly blathering about emo rock bands (namely My Chemical Romance and Evanescence), railing against "preps," and self-harming.
Pretty much every male character who ever came into contact with Ebony immediately fell in love with her, including Malfoy's rival for her jet-black heart—fellow Slytherin student Harry "Vampire" Potter.

It lasted 49 chapters, all barely comprehensible, riddled with spelling errors, poorly formulated sex scenes, and characters randomly singing My Chemical Romance songs. My Immortal wasn't just bad. It was so hilariously bad that it inspired countless dramatic readings and even a live-action web series.
(MY) IMMORTAL : THE WEB SERIES Season 1 Episode 1 "Enoby Darkness Way" www.youtube.com
In true mid-2000s fanfiction community fashion, My Immortal was bombarded with negative reviews. The comment section (yes, Fanfiction.net had a comment section tailor-made for maximum drama) was littered with comments calling out all of the pieces' myriad issues, from its absurd characters to its frequent contradictions.
Of course, Tara Gillesbie was not one to back down from criticism. Eventually, after a massive comment section battle between Tara and her trolls, Fanfiction.net staff removed the story entirely. It would continue to live on through frequent memes and reposts, holding its "worst fanfiction ever" crown even to this day.
But at the center of all the My Immortal hilarity, one question has always remained: Was My Immortal a genuine work of terrible fanfiction, or was it a big ironic joke all along??
Irony has always been a massive pillar of Internet culture. While writing a novella-length work of borderline unreadable goth Harry Potter fanfiction seems like a pretty far stretch for a joke, it's also the exact kind of effort that could transform a mere joke to into the stuff of legends. Indeed, if My Immortal were a "joke," it could also be considered one of the greatest pieces of postmodern art ever made.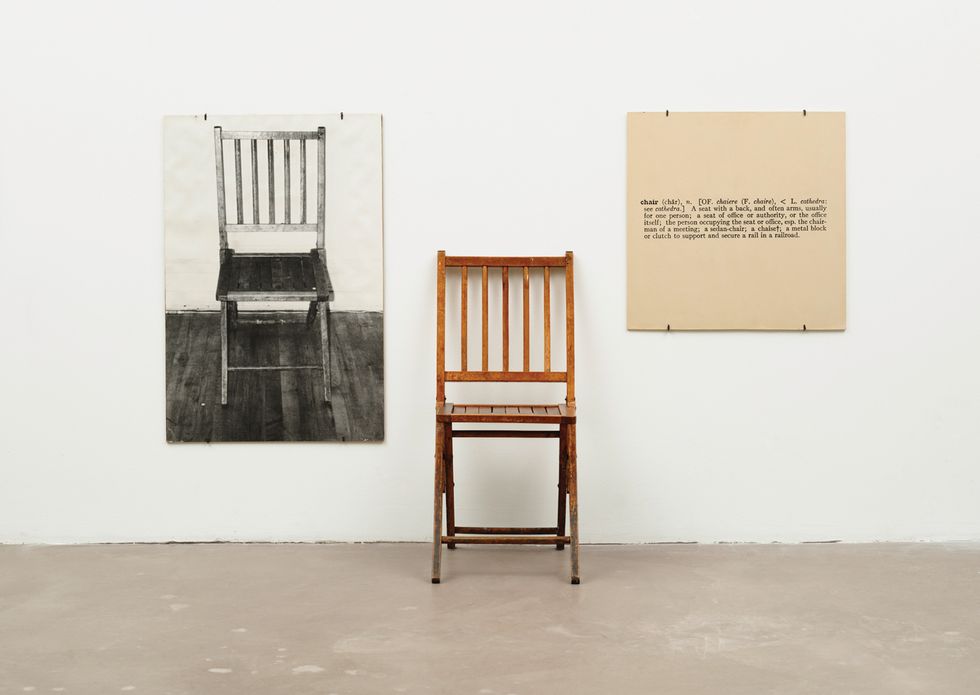 Joseph Kosuth
Broadly speaking, postmodern art is a contradiction of modern art, oftentimes in both form and function. Whereas modern art is typically guided by style and aesthetics (i.e. a painting that is meant to be looked at), postmodern art tends to skew towards the conceptional (i.e. an art installment featuring a chair, a picture of the chair, and the written definition of "chair," intended to make you think about which representation of a "chair" is the most accurate).
Importantly, postmodern art does not need to exist within the context of a museum. An intentionally bad fanfiction designed to shed a light on the ridiculousness of 2000s-era fanfiction and its surrounding community would most certainly fit the criteria—doubly so if the author, in-character, engaged with critics in order to further the surrounding drama.

Of course, this would only be true if My Immortal was intentionally bad. Amy Lee of Evanescence said that she's "totally undecided. Is it sincere? I feel like it started maybe as sincere, but they got in on it and started playing it up for the haters." Otherwise, it really would be the single-worst fanfiction ever written. So why doesn't someone just track Tara Gillesbie down and ask her?
Well, that's because Tara Gillesbie doesn't exist. The name was a pseudonym.
In 2017, Buzzfeed interviewed a YA author named Rose Christo whose memoir about growing up as a Native American child in the New York foster system, Under the Same Stars, was set to be published by Macmillan in 2018. Christo claimed that she had co-authored My Immortal in an attempt to draw the attention of her younger brother, who she had been separated from when she was put into foster care and desperately wanted to find. She also insisted that Macmillan had hired lawyers to vet her claim to authorship and that she had provided them with proof.
Then, in a bizarre twist, Macmillan canceled the book prior to publication. This coincided with a confirmed post by her brother on the classic Internet drama forum, Kiwi Farms, wherein he refutes a number of claims from her memoir including their ancestry. Many people theorize that she made up her claim to My Immortal as well, but the truth has never been confirmed or adequately proven one way or the other.
All of which is to say that My Immortal continues to live on as one of the Internet's greatest worst stories, one of its biggest mysteries, and, quite possibly, one of the greatest postmodern art pieces of the modern age. That, or it's just a really, really, really stupid fanfiction.
From Your Site Articles
Related Articles Around the Web
Culture Feature
It was the cultural appropriation olympics and Miley was getting all the gold.
Imagine if, in the year of our Lord 2021, a white woman claimed to invent twerking.
She would be so swiftly canceled that there wouldn't be a discussion. You'd log into twitter in an attempt to get in on the action and your timeline would be a mess of memes, carnage, and the occasional #woke thread straight out of Race Theory: 101.

In 2021, some people might defend whichever celebrity was trending in an #overparty hashtag, but the majority of the internet would guilt said white woman into making a teary apology on Instagram live.
However, this was not the case in 2013 when Miley Cyrus woke up and chose violence.
Gone was Hannah Montana. Gone were the long brunette locks of the Disney Channel Miley we knew and loved. In their place was a short haired blonde woman with grills, hoop earrings, and Jordan sneakers.
In an attempt to move away from her tween-star image, Miley chose the route of many former Disney Channel golden girls: embracing a completely new, emphatically wild image. For Miley, that image was a caricature of Blackness.
In the first single on her transitional album, Bangerz, "We Can't Stop," Cyrus brazenly talked about sex and drugs and alcohol, all to the refrain of, "We can't stop / we won't stop."
It was bold. It was shocking. It was the song of the summer and, admittedly, a banger. Miley didn't stop at provocative lyrics, however. As part of her new persona, everything had to change.
In the video, Miley's face first appears in a grimace … as she slides gold grills onto her front teeth. Already, yikes, but it isn't until the second verse that the song and the video take a turn for the worst.

Miley pulls a spoon out of a bowl of spaghetti-o's to reveal letters that spell "TWERK." As the audio sounds the lyrics, "My homegirls here with the big butts / shaking it like we at a strip club," the video moves to show Miley in the center of the room, dressed in all white, surrounded by Black women as they all … twerk.
Miley Cyrus - We Can't Stop (Official Video) youtu.be
This was the beginning of the end.

The twerking scene became the focus of the video. The dance was shiny and new to mainstream culture, and quickly Miley Cyrus became the face of it. While she never claimed to have created the dance move, she eagerly accepted her new reputation and basked in the press that cemented her new and wild, reckless persona.
Everyone was watching to see what she would do next.
With her next song, Miley ramped up her new image from grills and a Black backup dancers to a full rap song featuring Wiz Khalifa and produced by Mike WiLL Made-It.
The lyrics to "23 (J's on my feet)" are seared into the deepest part of my brain, and I can't think of them without hearing Cyrus's squeaky lilting attempt to rap, or something approaching rapping, with the lyrics: "I'm in the club high on purp with some shades on / Tatted up, mini skirt with my J's on."
In this video, Miley is surrounded by a Black entourage, doing her best caricature of Black, hip-hop culture from her outfits to her mannerisms to those damn grills.
She followed all this up with a grand performance at the VMA awards, at which she wore "space buns," a hairstyle appropriated from Black women's natural protective style called bantu knots, and, once again, twerked surrounded by an entourage of Black women.
And while people were happy to gape and gasp at Miley's transformation and audacity, Black women were pointing out the levels of cultural appropriation but were met with silence or even gaslighting.
In the mainstream, the conversation ended with personal responsibility — that Miley was just out of control and being wild and vulgar, traits that, to them, were only confirmed by her proximity to Black culture. Cultural appropriation was not in the common lexicon yet. But it was coming.
2013 was the midst of a renaissance in which Hip-Hop, rap, and, by proxy, Black culture were moving from the fringes to the mainstream, and so was Black activism.
That was Hip-Hop's "golden year," but it was also the year Macklemore was nominated for the Best Rap Album Grammy he later won over Kendrick Lamar's masterpiece, good kid, m.A.A.d city. Yes, that was the year of Miley's twerking, but the next year Beyonce would cleanse all our palettes by performing "Flawless" at the same award show with the word "feminist" behind her, which was still controversial at the time.
While there had always been mainstream, famous rappers and white fans of rap music, the tides were turning to usher in our current era, in which rap music and pop music played interchangeably on Top 40 radio, and Hip-Hop aesthetics were following suit.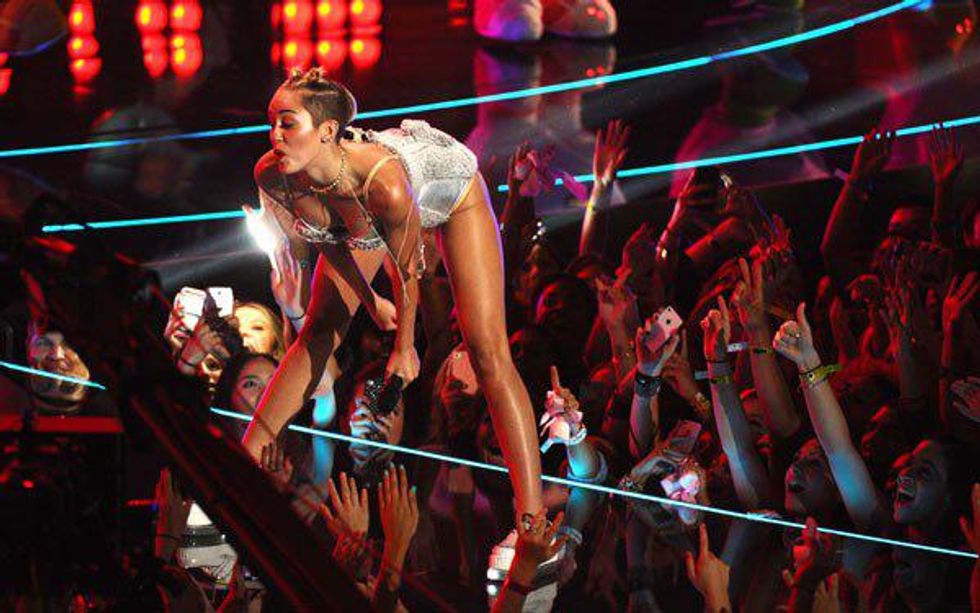 The Guardian saw it for what it was, saying: "It became impossible, this year, to talk about popular culture without also talking about Hip-Hop: if Miley Cyrus's twerking at the VMAs became one of the most discussed moments of the year, one of the reasons it did so was precisely because it was taking from hip-hop and stirring up a debate about cultural appropriation."
While Miley insisted she was just having fun and being young, that recklessness was afforded to her by her whiteness. While she was all about throwing off her Disney image, her Disney image was the only reason anyone entertained her farce of an attempt at Hip-Hop.
I didn't know whether to be relieved when, years later, Miley released the song and video, "Malibu," which saw her washed up on a beach in a white dress, showing that she was back to her pop-country roots — no more of that rap stuff. Amidst this transformation, she swore off Hip-Hop, calling it "superficial and vulgar."
While she also apologized for being "racially insensitive," Cyrus had already accomplished what she had come to do without taking any responsibility.
She used the aesthetics of Hip-Hop culture to promote an image of herself that was proximal to the stereotype of a Black person — grills in, drinking "purp," dancing "lewdly." Once she was bored with those aesthetics and the judgment that came along with them, she abandoned them.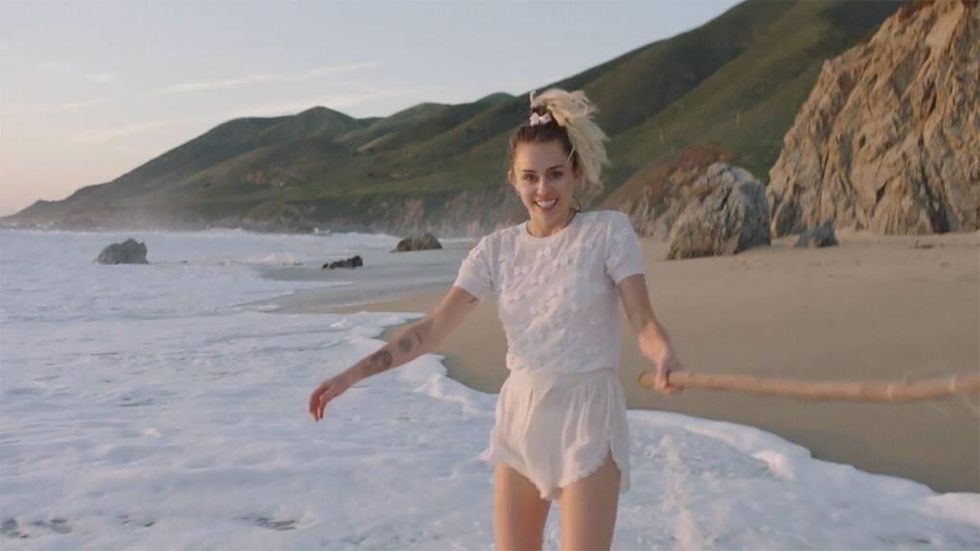 And her Black entourage? Nowhere to be found. After tokenizing and using Black women as props, Miley left that part of her career unscathed and pretty much forgotten by most of us.

Yet, it ushered in a new era. In 2014, Kanye West and Kim Kardashian would be on the cover of the September issue of Vogue — a moment I insist was the cultural reset. It was time for someone else to win the gold for cultural appropriation, and, with the help of Kanye and Kim's status as a power fashion and Hip-Hop couple, cement the foothold Hip-Hop still has on popular culture today.
But before all that, there was Miley. Fastening her grills. Tying her space buns. Twerking in a desperate attempt to prove to us all that she was grown.
Related Articles Around the Web