Deuxmoi
"Hey, Upper East Siders. Gossip Girl here."
Just thinking about that line gives me a rush of serotonin. What could rival the rush of hearing, "Spotted: Blair Waldorf seen on the steps of the Met with Nate Archibald…"
Back in the early 2000s, in the age of Blackberry and Instant Messaging, it was harder to access information. Texts didn't arrive as quickly and we didn't have social media. Can you believe we relied on toxic tabloids and like … Perez Hilton and TMZ to get all the information we needed.
The information we needed? Where our favorite celebrities are right this very second, who they're dating, and what drama is ensuing under the surface. We've become accustomed to believing we deserve to know every single thing going on in our idols' lives.
So when I learned of our generation's real life Gossip Girl, I followed immediately. During the pandemic, my friend clued me into the elusive world of @Deuxmoi, where people send in their anonymous tips about all things Hollywood.
Deuxmoi started on Instagram, but has expanded to Twitter, a podcast, and an upcoming book. Followers submit posts via email or Instagram DMs that will eventually be featured on her Instagram story for the entire world to see and speculate upon.
Scandals, concerts, baby names, cheating stars. Deuxmoi will tell you all of this information months before it's announced to the general public. For example, I found out about Beyonce's music far before Queen B dropped a hint.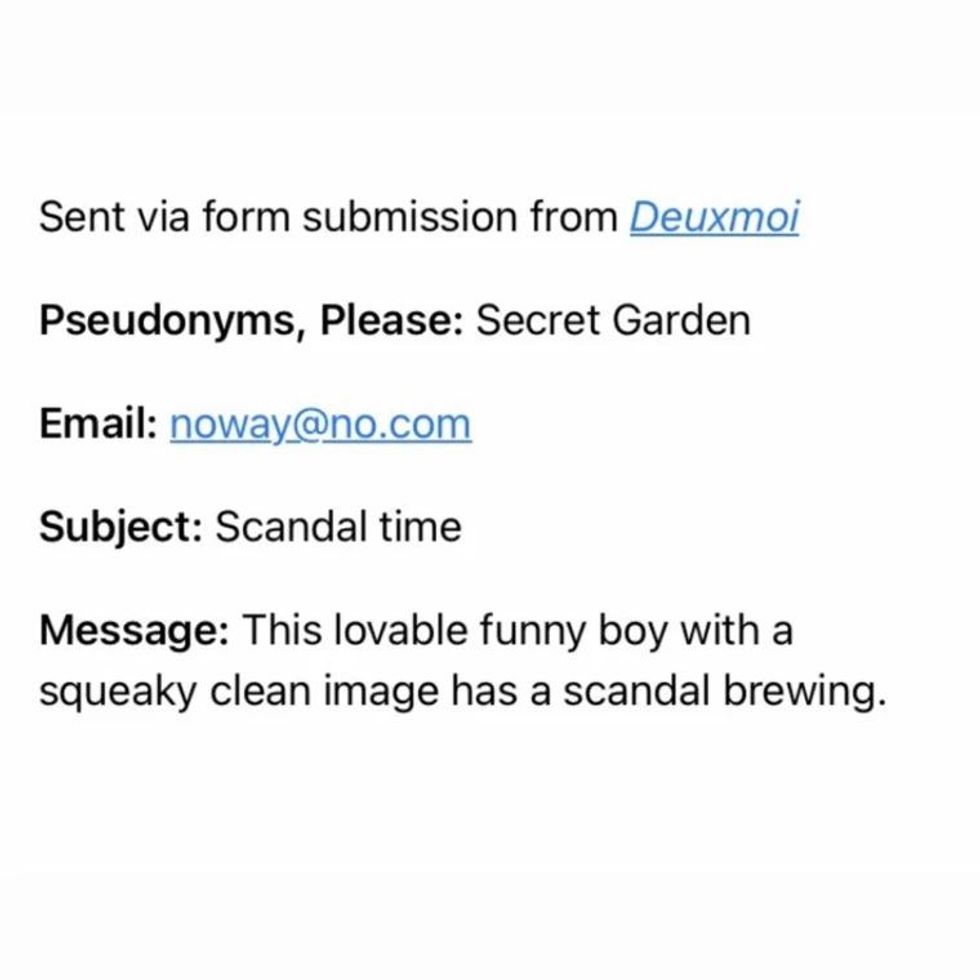 A typical Deuxmoi post
Whether the posts are true or not is up to you, dear reader. It's important to realize that these messages are often sent in by fans, so not all information is necessarily fact. Celebrities like Hailey Bieber follow the account and some have even posted about their disapproval.
Sebastian Stan recently told Variety about his experience seeing a post about himself talking heatedly on the phone. That's right, you aren't even safe walking down the street, talking on your phone in Deuxmoi's world.
If we flipped the script, we would be horrified if we learned that a random person took an anonymous photo of our whereabouts and sent it into a platform of a million followers…but since it's someone famous, it's okay.
It goes along with our sick need to feed into the drama of those around us, distracting us from our own baggage. But I am no different from the rest, I am too curious not to snoop around. I'm a writer, after all…
These days, Instagram stories are a new way to consume news. Google reported that Gen-Z prefers TikTok and Instagram as their search engine methods. Who can blame them? Social media caters to our short attention spans. With Deuxmoi, all day long you are getting a constant stream of celeb news.
You don't have to dig around or search for news, Deux doesn't stop. Hundreds of blind items and sightings are sent in daily. I know we say Kris Jenner works hard, but I think Deuxmoi may work harder.
Just like Gossip Girl, whispers of DeuxMoi's completely anonymous identity became just as thrilling as the drama itself. Little hints and clues were dropped, but no one could figure it out. We pondered, but couldn't get very far…constantly asking who is Deuxmoi?
Deuxmoi's personal brand became so compelling that their identity was finally revealed by Journalist Brian Feldman. In a Substack post, Feldman explains his interest in finding Deuxmoi's identity:
"Deuxmoi has chosen to tie their individual identity to their increasingly public line of work. I support people telling their own story — which is not mutually exclusive from also believing that, at this point, the identity of whoever is telling that story is, in itself, newsworthy. Deuxmoi is a public figure."
It turns out, Deuxmoi was founded by daughter of fashionable socialite Nan Kempner, Meggie Kempner and is currently being run by former model Melissa Lovallo. This information was confirmed when Hailey Biebs liked a post on Instagram regarding their identities, as she previously stated she knew who ran the account.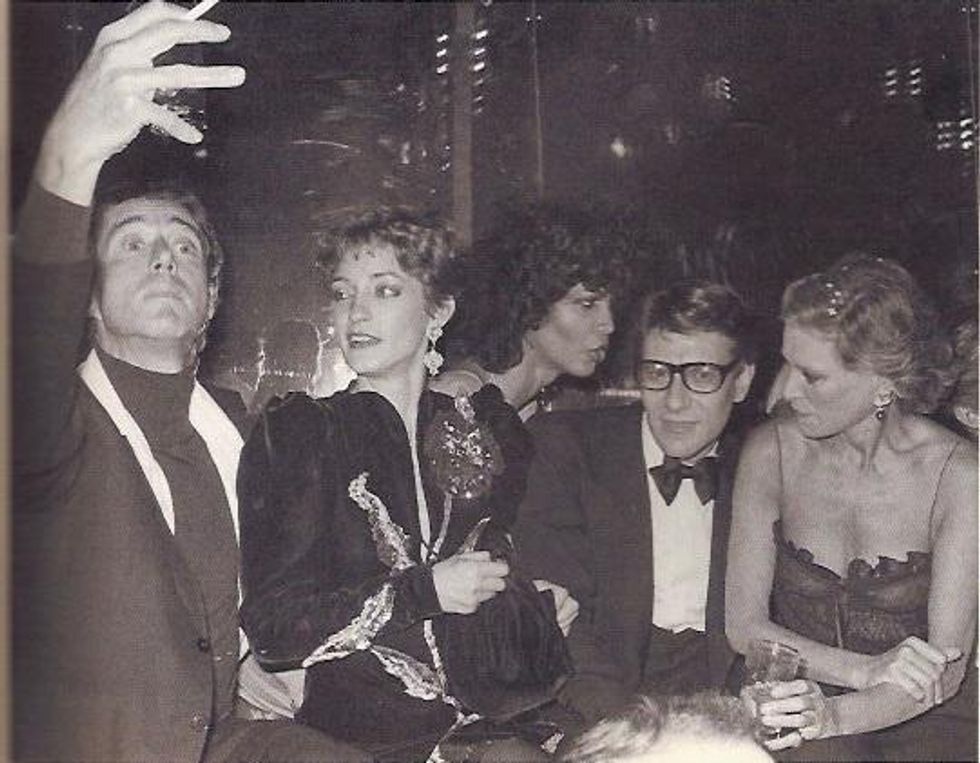 Yves Saint Laurent, Loulou de la Falaise, and Nan Kempner at the Opium launch, Studio 54

Deuxmoi does more than start drama amongst the public, posting news that often ruffles the feathers of fandoms. They've pioneered a new form of journalism in which the public is the source, and the outlet is completely disconnected from the story. This new way of community-sourced information is making the story more important than the network, with the network becoming a completely separate empire in the process.
In this new era of Gossip Girls and Serena Van Der Woodsens, I will continue to ravenously devour the Sunday Spotted and blind item reveals. The world of Deuxmoi is upon us, and everyone's invited to share.
Singer-songwriter and Grammy Award Winner Solange Knowles has built a blockbuster career in the R&B space by pushing boundaries and thinking outside of the box. And not only that, she's Queen Bey's younger sister.
She's continuing on her path as a trailblazer by becoming the first Black woman to compose a score for the New York City Ballet.
The Cranes In The Sky singer took to social media to share the news:
\u201c\ud83d\udda4very excited to announce i\u2019ve composed an original score for the New York City Ballet \ud83d\udda4 choreography by Gianna Reisen , score performed by the City Ballet Orchestra + soloist from my ensemble \ud83d\udda4 \n\nShows : October 1, 8, 11, 16 \nMay 2, 11, 13, 17, 18th at Lincoln Center\u201d

— solange knowles (@solange knowles) 1660663407
Solange is no stranger to success or innovation, evident by her 2016 album, A Seat at the Table, which garnered universal praise. Four tracks landed on Billboard's Hot R&B Songs chart. That same year her single Cranes in the Sky won a Grammy for best R&B performance.
Just imagine what this will mean for the millions of little Black girls and boys with dreams of dancing who will see what's sure to be a spellbinding ballet.
Truly ground-breaking!
Solange's piece will be choreographed by Gianna Reisen, and will premiere on September 28th, at Lincoln Center as part of NYCB's Fall Fashion Gala. Knowles went on to announce that the yet-to-betitled production will be fully staged on Oct. 1st, 8th, 11th, and 16th, as well as May 2nd, 11th, 13th, 17th, and 18th in 2023 at NYC's Lincoln Center for the Performing Arts.
I know I'll be on the lookout for whatever Black girl magic Solange has up her sleeves. No matter what the title will be, this set is sure to be one for the history books!
Trending
If there's one thing TikTok loves, it's a morning routine.
While many trends on the platform are ephemeral, morning routine advice is eternally relevant. The #MorningRoutine tag has over 8.8 Billion views. Yes, Billion with a capital B. Popular videos showcase a variety of rituals for a variety of lifestyles. A morning regimen for vanlifers, couples, triplets, even a mother of 10 — there's something for everyone.
Taking the trend into the future tense is the " Aesthetic Morning Routine." These heavily curated montages act as semi-realistic peeks into other people's lives. They're aesthetic, intentional, and — most importantly — aspirational.
One blockbuster trend to emerge from this culture is the aestheticization of "That Girl." This archetype is meant to signify the finest in all of us. She's who any user could be if they truly lived up to their potential. Apparently, that includes bullet journals, green smoothies, at-home workouts, and a Clean Girl Demeanor.
Similarly, TikTok personal trainers have experienced a boost in popularity. GQ dubbed the app "the future of online fitness" and it's easy to see why. This democratized platform matches individuals with trainers who look like them while meeting their needs. One key value is they're not restricted by their location or a gym they can — or cannot — afford.
TikTok personal trainers share short workouts (I'm all for the exercise snacking trend), nutrition tips, and, yes, even videos of their morning practice that leads to optimal health.
Packed with apple watches, smoothies, and athleisure sets, these morning routines follow a predictable formula. But that's kind of why we love them.
Professor Sarah Heilbronner from the University of Minnesota's Department of Neuroscience told Refinery29 that this content boomed due to uncertain, anxiety-ridden times.
"People are looking for structure when their own structures are upended," she revealed. "Routines can have very positive impacts on our lives, particularly if they are healthy and positive. It seems like most of the actions in the morning routine videos fit into that mold."
Even before the dawn of TikTok, people have been seeking this kind of content as inspiration and motivation. We emulate those we want to be. We hope that by inhabiting their lives — replicating their systems, buying their brands — we can become them. And honestly, this is normal. Mimicry is essential to learning. So is building a foundation. And borrowing from people you look up to until you can fashion a routine of your own is a pretty smart move.

From Pinterest boards to Tumblr, and books like "The 7 Habits of Highly Effective People," there are endless sources of inspo. TikTok has refined the aesthetics of a morning regimen, but they're not unique. In fact, most personal development content includes advice on having a morning ritual. Whether it's waking up at 6 am, taking a cold shower, or skipping breakfast, there's limitless advice on starting your day smart, starting your day right.
But what happens when this advice feels too prescriptive?
TikTok gym bros or trends like That Girl can move from light inspiration to intimidating instruction. Suddenly, cute morning routine videos go from anxiety-alleviating to anxiety-producing. You ask yourself, am I a bad person because my life doesn't look like theirs? All because I missed an early morning workout?
The answer is hell no.
So what do you do? Don't add up what it would cost to acquire all the features of the average TikTok morning routine … the answer will send you into a dark spiral. Instead, get back to basics.
Whether you're seeking higher productivity, sharper focus, or more structure, we pursue this to feel better. Not how it looks on TikTok.
It's time to strip away the fluff and concentrate on stuff that actually works. Enter: Bulletproof.
Bulletproof believes that "the right nutrients can help you tap into your potential and feel your best every day." With Bulletproof's coffee, your morning doesn't have to be complicated. Their premium products make it easy to fuel your path to greatness.
Most of us start our days with caffeine. Without it, I'd be a zombie. But sometimes, I feel more chaotic than productive. So what's the solution? Coffee that's designed to boost brain power.
If it sounds simple, it's because it should be. Bulletproof's first-ever enhanced coffee blend is aptly named The High Achiever because it helps support brain power. Enhanced with B Vitamins, Lion's Mane, and their signature Coffeeberry, The High Achiever blend will help you reach your goals. Give me a cup of Bulletproof coffee that provides the focus and energy to conquer those endless to-do lists over athletic sets any day.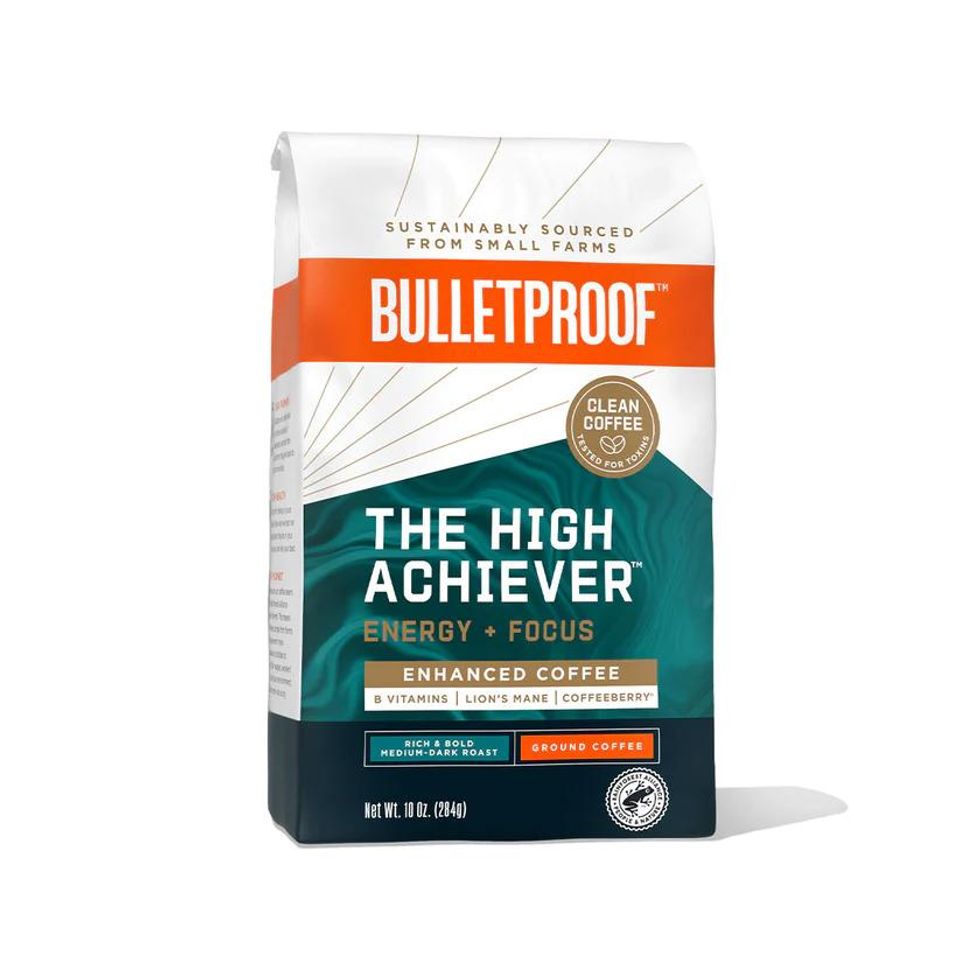 The High Achiever is just one roast in a lineup that includes whole bean, ground, pods, and cold brew. There are coffee products for every lifestyle — including dietary restrictions. Bulletproof's Keto Coffee is an energizing beverage made with quality fats. Kickstart your body into ketosis with this incredible tool for mind-body fuel!

Keto Coffee won't make you crash. Drink a cup instead of eating a carbohydrate-heavy breakfast and you'll feel satiated and energized for hours.
And because Bulletproof understands the importance of holistic health to help you feel and perform better, their product list goes beyond coffee.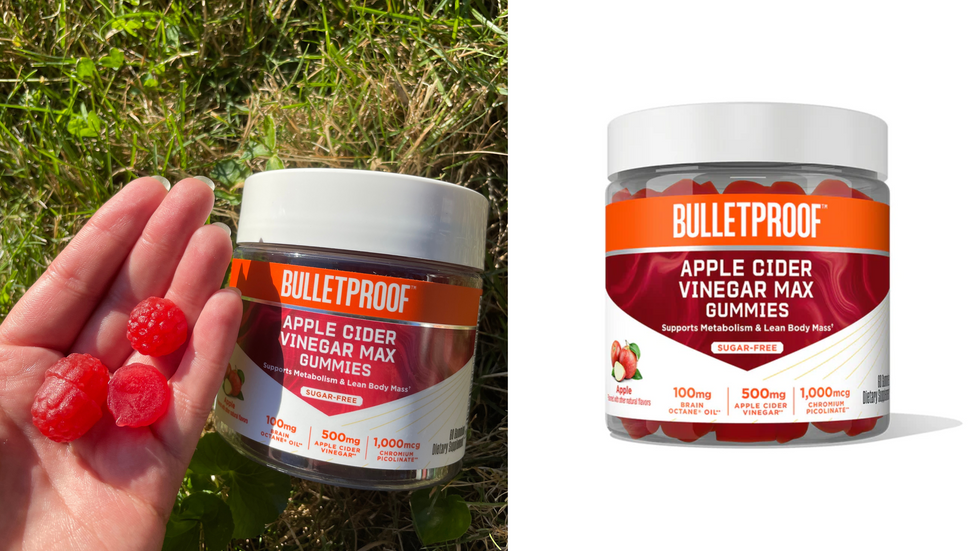 Some routines suggest you chug a shot of Apple Cider Vinegar first thing in the morning but don't mention the acidic flavor or potential to burn your teeth, throat, or stomach lining. Gross. Yet, the benefits of ACV can help kickstart digestion, weight loss, and overall balance. Bulletproof's Apple Cider Vinegar Gummies support your metabolism while tasting great.†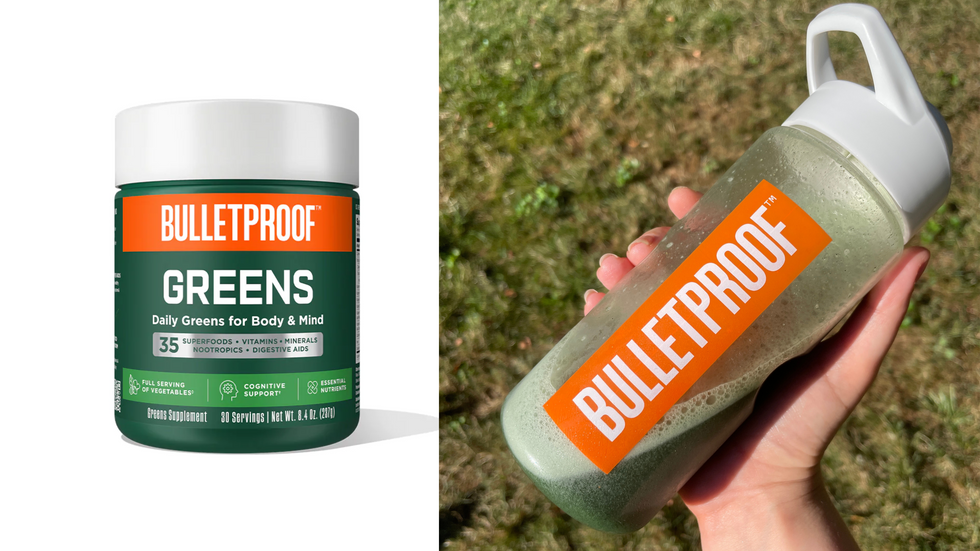 I don't know about you, but I'm guilty of buying fresh produce for smoothies, then letting it all go bad in my fridge. No more! Bulletproof's Daily Greens is brimming with superfoods for body and mind support†. Perform your best and feel your best without the hassle of TikTok smoothies†. Just add water, and you're all set.
And if you still consume the occasional TikTok morning routine video, we're in the same boat. They hit different when you don't feel pressure to copy them. With Bulletproof, you can enjoy the videos' aesthetics, the editing tricks, and the mindless scrolling while knowing you're doing your best in your way.
†Statements made have not been evaluated by the U.S. Food and Drug Administration. These products are not intended to diagnose, treat, cure, or prevent any disease. Information provided by this article is not a substitute for individual medical advice.