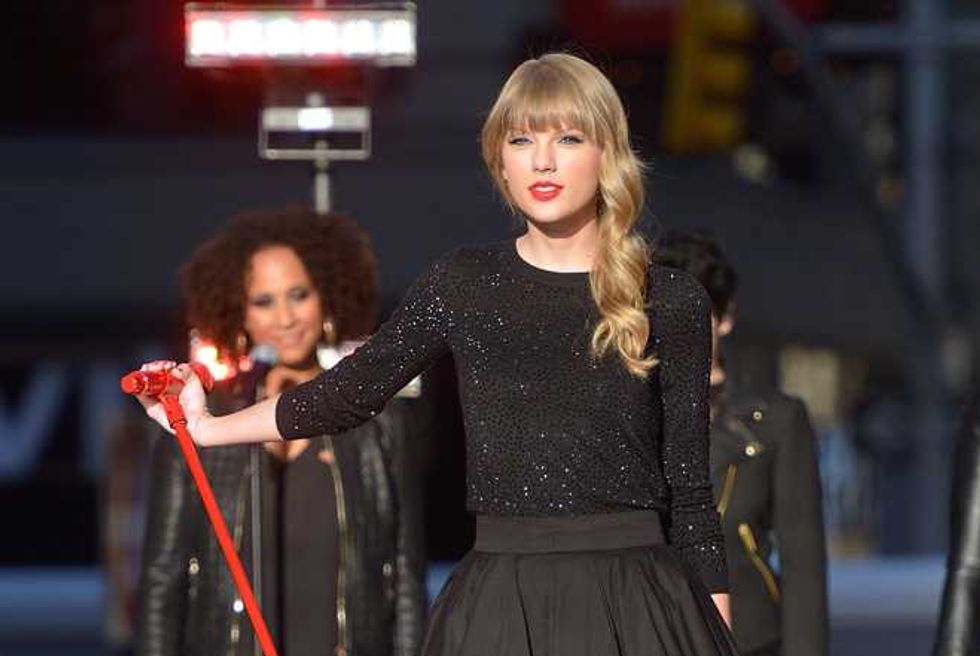 Much has been said following the breakup of short-lived power couple, Taylor Swift and Conor Kennedy: Taylor's been described as "love crazy," accused of putting her fascination with the political family's storied lineage above her feelings for the grandson of RFK, while the 18-year-old has been described as... just that. Her busy promotional schedule around Red will no doubt help Taylor to begin again, and perhaps deal with being addicted to love, but the Kennedy family is taking strides to maintain a cordial relationship with the singer. They are still neighbors after all.
According to the New York Post, the famous clan plans to honor Swift at the Robert F. Kennedy Center for Justice and Human Rights' Ripple of Hope Awards Dinner on December 3. The dinner will be hosted by Swift's role model, Ethel Kennedy, along with her daughter, Kerry Kennedy, and former Deputy Treasury Secretary, Roger Altman. Conor's dad, Robert F. Kennedy Jr., will be in the building, should Tay hope to pass along a heartfelt love letter to her former flame. Alec Baldwin, Jerry Springer and Antonio Banderas are all reportedly scheduled to attend, so Tay should keep this in mind when plotting her grand, dramatic gesture for the live auction. The fancy affair will take place at New York's Marriott Marquis Hotel, which, as we know from experience, has an "ultra-fast" elevator that comes in handy when one needs to make a swift exit.
Maybe she can bring one of the nice chaps she meets on OKCupid as her date?