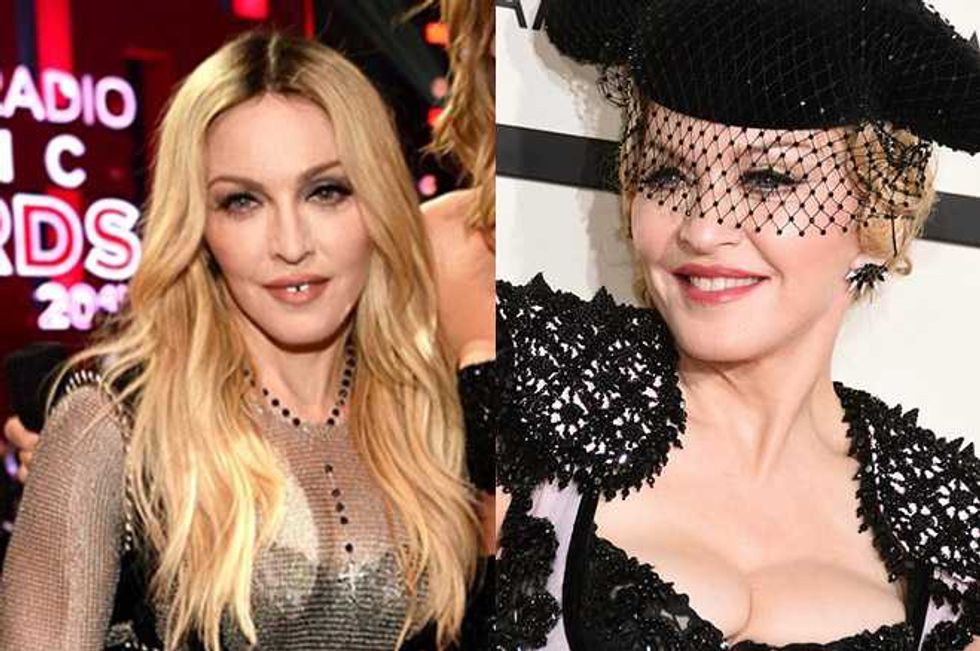 Was that a new Madonna we saw Sunday night at the I Heart Radio Awards? Her previously plumped cheeks were gone, and the gap in her teeth newly reminiscent of Piccadilly Circus.
I love this new Madonna! Not crazy about the long hair extensions but the face is much more credible without those big cheeks.
Along with the new face, Madge was sporting a kinder, gentler body, and by that I mean a body with actual body fat.  Before anyone screams Fat Shaming, let me say that the prior body, the lean muscular one, was a real source of fat-shaming to normal middle-aged women.
Now Madonna has a realistic, attainable body, complete with flesh on her thighs. Good for her. Perhaps she sees the wisdom of relaxing her grueling workout schedule. Or maybe she's discovered that life without ice cream is not living.
In any case, it is refreshing to see Madge looking softer and realer, and I propose a round of chocolate croissants to celebrate!
However, without wishing to seem bitchy (or speciesist) I will add that Madge in close proximity to Taylor Swift is like seeing mismatched zoo animals.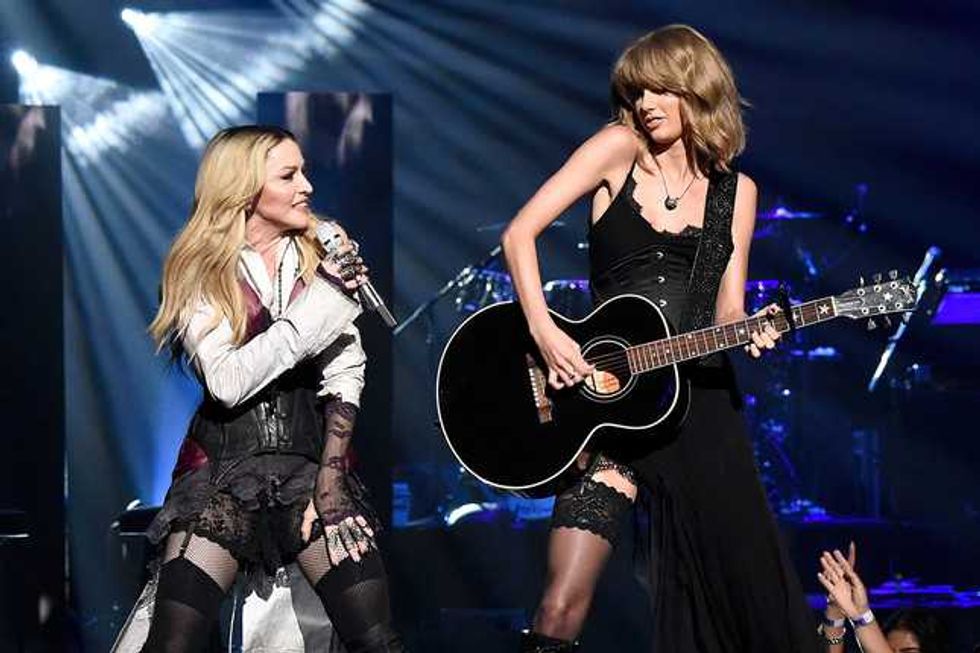 Cute, I guess, but somehow disturbing.