TV News
Antoni Porowski's romantic escapades are coming to the big screen.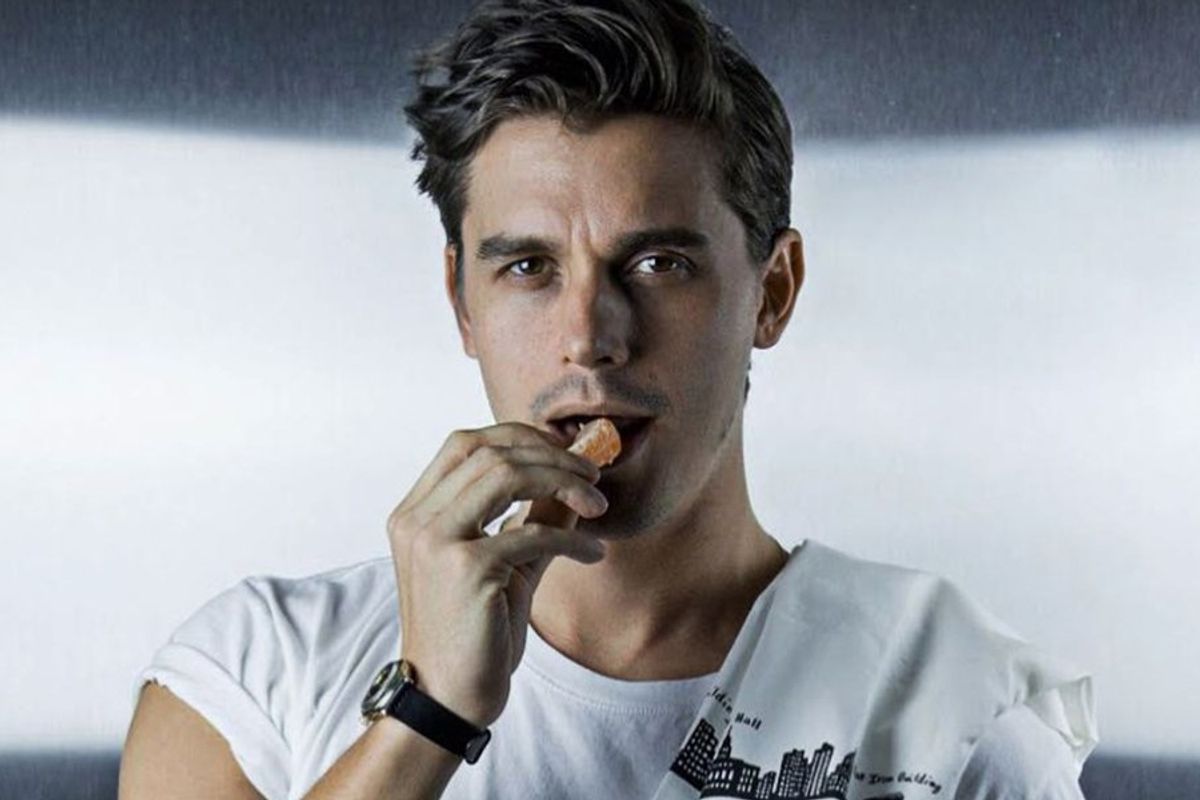 Netflix's reboot of Queer Eye is a beacon of light in dark times (despite its occasionally capitalist leanings).
Each of its five stars is beloved by fans in their own right, but other than Jonathan Van Ness, no Queer Eye star has captured the public's hearts like Antoni Porowski, resident food and wine expert.

---
Antoni made waves when he announced that he's dated people of all genders during his life. He told GQ that he doesn't want to refer to himself as "gay" because the title "dishonours women that I've been in love with." Instead, he prefers to avoid labels but prefers "fluid" or "queer" if he had to choose.
"Even being called bisexual … I remember in my early twenties I was like, 'But bisexual means I can only like girls and guys, what if I like something else?'" he said in an interview with Gay Times in 2018. "Maybe it's just my rebellious nature. I'm me, I'm Antoni, and I'm all these things."
His sexuality scared him for a while. "I'm very afraid in life, of everything, the small things, the big things," he said in the interview. "Part of me didn't want to go [on Queer Eye]. I was thinking, 'I'm not gay enough. I'm not enough of a chef. I'm not all of these things.'" Fortunately, fear has never stopped the food and wine aficionado. "The one thing that I've always prided myself on is the fact that I really get off on fear," he concluded.
Now, Porowski's love life is going to be the subject of a brand new Netflix rom-com. Entitled Girls & Boys, the film will be based on Porowski's own experiences dating people of all genders. To create the feature, Porowski teamed up with Black-Ish creator Kenya Barris, who has a three-year deal with Netflix. The script will be written by Andrew Rhymer and Jeff Chan, who were behind the hit show PEN15.
In the meantime, Porowski has been busy on Instagram TV, creating a show called Quar Eye, where he shares recipes especially for people in quarantine. His first recipe was called the ""The Keep Calm-lette." "An omelette made in isolation is still an omelette," he wrote. "Served with a black bean salsa made with whatever was left at the grocery store." Most recently, he debuted a recipe called "Sloppy Joe Exotics."
From Your Site Articles
Related Articles Around the Web