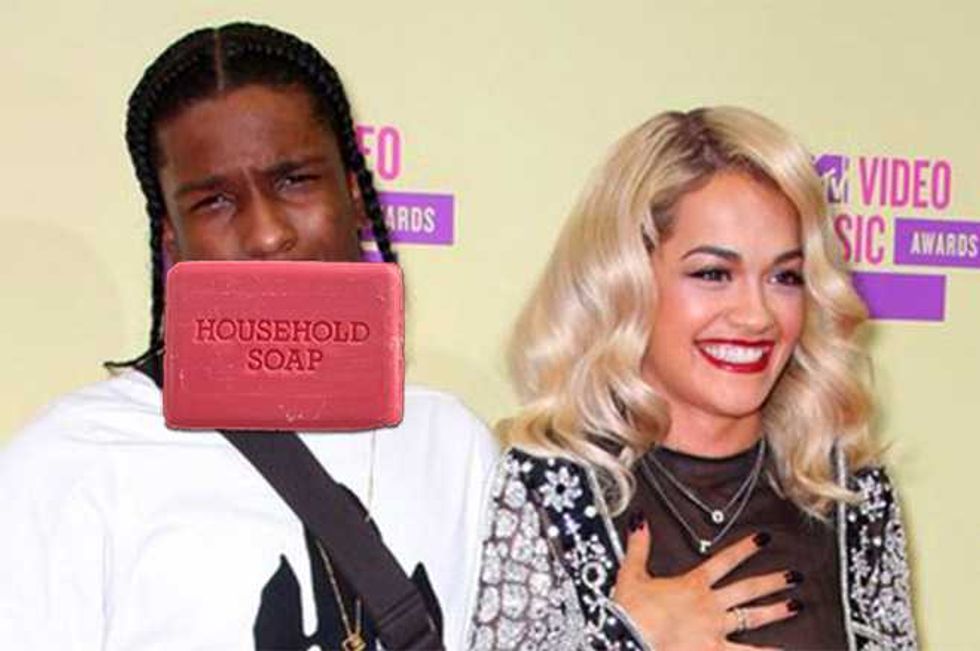 Rapper A$AP Rocky has stirred up social media with new song lyrics that sexually disparage pop singer Rita Ora.
Describing an alleged sexual encounter with Ora, he called her out by name on the track Better Things (from the album At Long.Last.A$AP, released on Tuesday:
I swear that bitch Rita Ora got a big mouth. Next time I see her might curse the bitch out. Kicked the bitch out once cause she bitched out. Spit my kids out, jizzed up all in her mouth and made the bitch bounce.
How depressing.
Speaking to NME recently, the rapper compared his work on the new album to the Beatles, saying:
It's just so inspirational to go against the grain. The Beatles were at the top of their careers and doing all that pop shit. Then they do some leftfield shit – and it worked. Those guys were geniuses.
I like to think that the Beatles are from a different galaxy that the one where A$AP's lyrics could be greeted with anything but disgust.
Whatever you think about Rita Ora, let's have her back on this one.