Trending
Is the viral video of Acesha Bright killing two men on Facebook legit or not?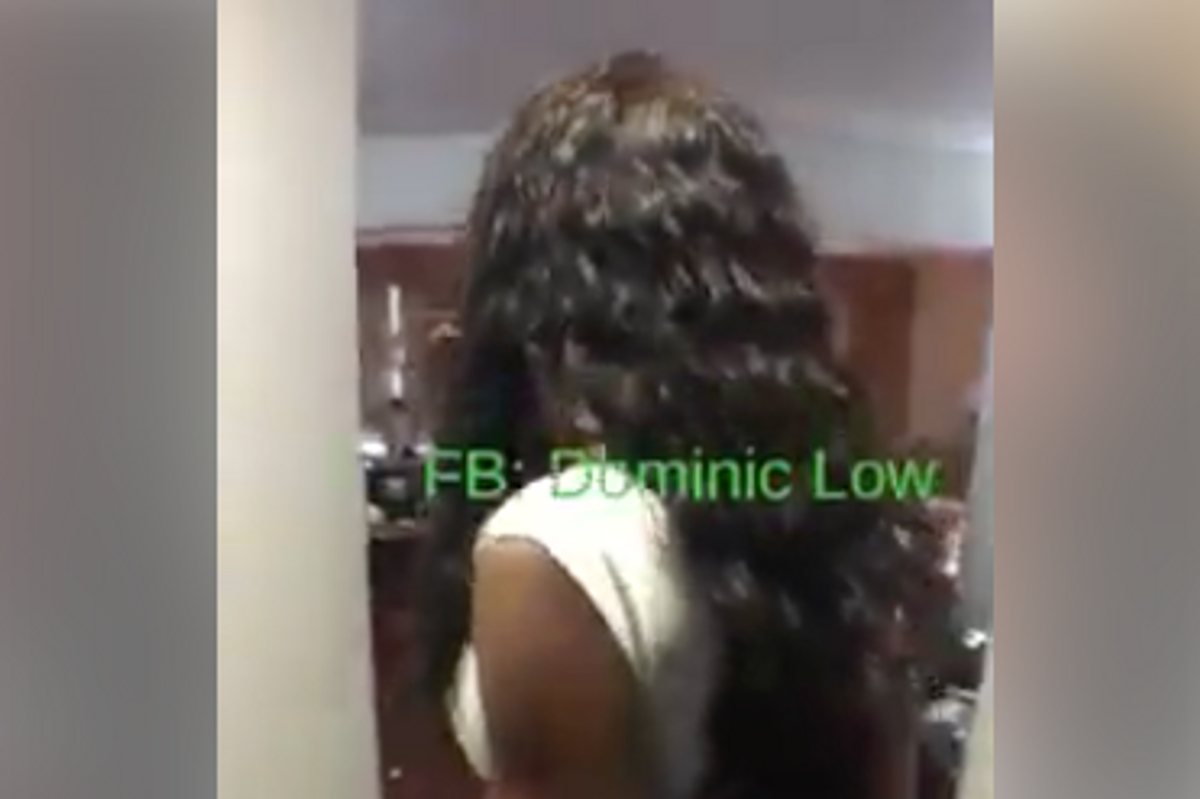 A video that went viral on Facebook this morning seemingly shows a woman named Acesha Bright murdering killing her husband and his lover by throwing a plugged in radio into a hot tub in their hotel room. But how legitimate is this video?
The horrifying-if-true video, tagged with the account of one Dominic Low, a viral video maker, was uploaded to YouTube after being viewed close to 3 million times this morning.
WATCH AT YOUR OWN RISK:
According to the blog AskKissy.com (and also the video), Bright went to Wal-Mart to buy tampons but her card was rejected. She traced the cards charges and found her husband had booked a room at the Comfort Inn, tracked him there, obtained a room key, and, upon finding him in the hot tub with another man, threw a plugged-in radio into the tub, killing both men.
According to arrests.org, there was a woman named Acesha Bright booked for murder in Dade County, Florida, over the weekend. But it's definitely not the woman in this video. Compare the video above to this mugshot below, they are definitely not the same woman.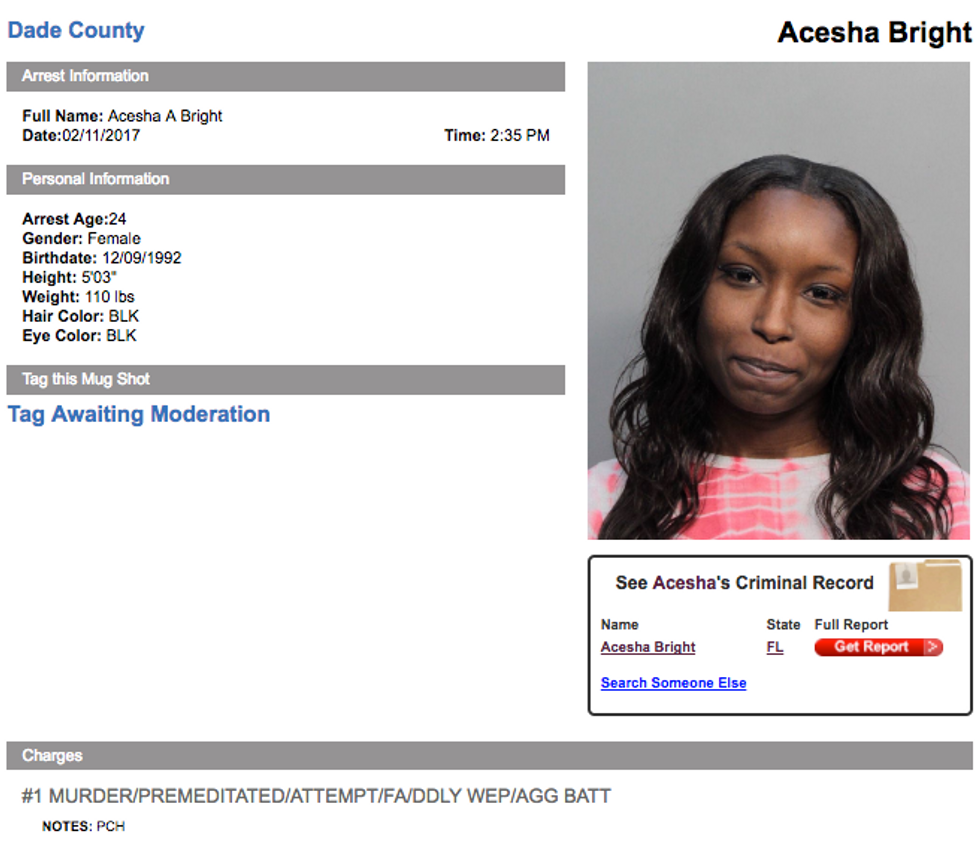 Coupled with the fact that the video was watermarked by a viral video producer (Dominic Low), the video's authenticity becomes much more questionable. A comment on the subreddit commonfilth further calls out Low as working with someone named Opal Culton, a 30-year-old actress who looks a lot more like the woman in the video than 24-year-old Acesha Bright does.
Needless to say, if the real Acesha Bright committed a murder (or two) she deserves life in prison, but if Low and Culton's viral video has an impact on her trial (which some of Low's Facebook friends are speculating in public posts), it could mean at least a defamation lawsuit against the video's makers.
If you need a little more evidence that the video is fake, just watch it and try to tell me the woman's rage in the video is genuine. You don't need to be a film critic to tell that Opal Culton isn't the next [insert name of your least favorite actress].
Y'all that tub video is fake the girl in the video name is Opal Culton not Acesha Bright apparently they do skits like this all the time.

— Brown Sugar Vixen🤎 (@Brown Sugar Vixen🤎) 1487257961.0
Some sites are reporting the video as real, but do not be fooled. The video is fake! Take that, Snopes.
Stay tuned to Popdust to hear about more viral videos and trending topics!