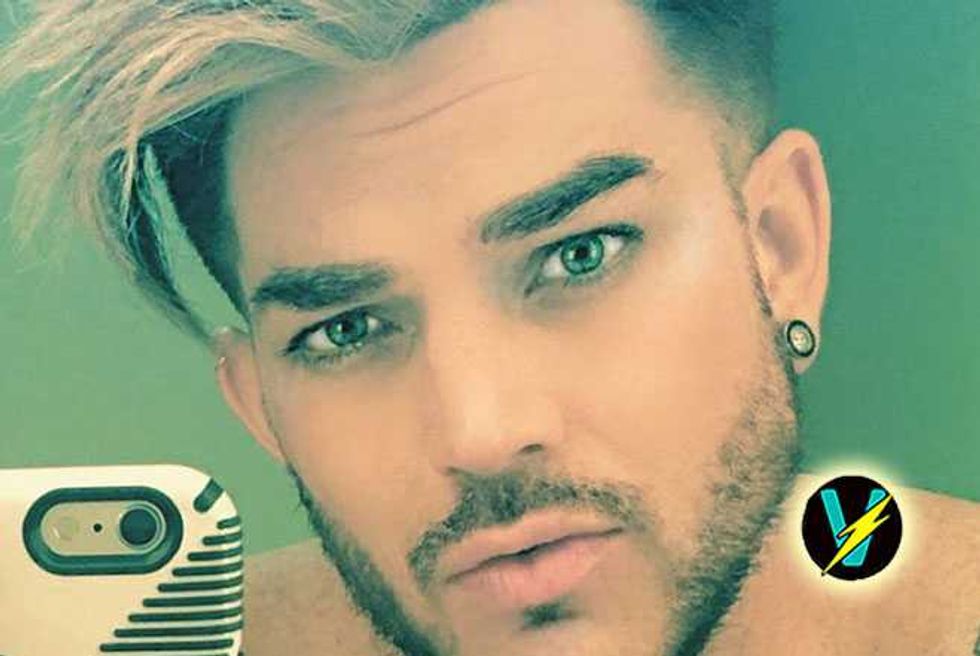 adam lambert sam smith dating rumors Adam Lambert Address Sam Smith Dating Rumors—Is He Or Isn't He
Hey guys, looks like you're in luck!
Adam Lambert is still single—at least, we think he is....!!!
The ever-fabulous Glambert called in to On Air with Ryan Seacrest yesterday and addressed all those rumors flying around that he's dating Sam Smith.
Listen To Adam Lambert's New Single 'Welcome To The Show,' Featuring Laleh
Off the market?
adam lambert sam smith dating rumors
As Popdust previously reported, Lambert and Smith sent the dating rumor mill into overdrive after they were spotted cozying up together in a New York Club.
Lambert posted an adorable photo on his Instagram, with him smiling at the camera, as Smith leans in to him, face half hidden—Adam captioned the pic, "camera shy."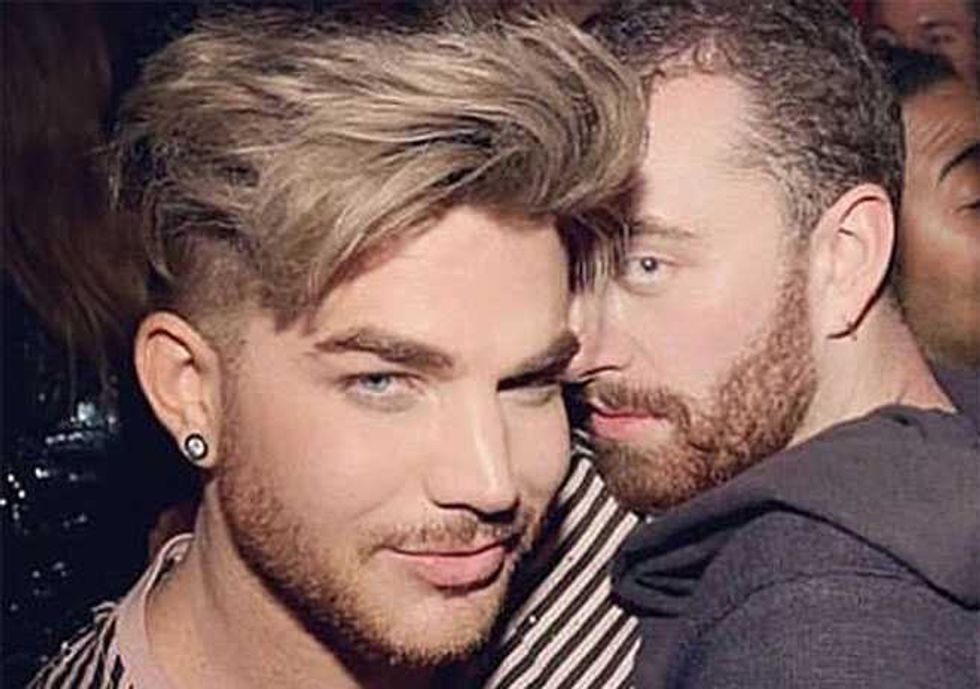 Because Adam Lambert is quite possibly the loveliest man in music, people really want to believe he's found love, especially with Smith, who's also known to be incredibly down-to-earth and sweet.
Haters Petition To Stop Adam Lambert From Performing In Singapore
But sadly, not, it seems—at least for now!
Who knows what..
adam lambert sam smith dating rumors
"I have to ask you about it, because everybody's talking about it… are you and my buddy Sam Smith doing something together?" Seacrest asked Adam.
Adam Lambert & Leona Lewis Soar With Their 'Girl Crush'—Watch Now!
"No… no…We bumped into each other at a club in New York a couple weeks ago and had few drinks with our friends," Adam explained. "We're laughing and taking pictures and all of a sudden ... who knows what!"
"Who knows what!" Seacrest agreed. "Saw everywhere the next day, Sam Smith and Adam Lambert the new hot Hollywood couple."
"I know! I saw that too!" Adam laughed. "And he texted me and we were laughing so hard, we were like, what the hell! I love the rumor mill!"
Adam Lambert Conquers Brazil, Continues With Plan For World Domination
Snatched right up
adam lambert sam smith dating rumors
Lambert went on to give some major props to his British buddy.
"He's really, really cool. He's actually really down to earth and he's got a great sense of humor," Adam shared. "And you know, all this stuff has happened to him so quickly."
Lambert finished with a light-hearted reference to Smith's new super-slim physique.
Adam Lambert Is Looking SMOKIN' HOT!
"He got snatched! He snatched right up!" Lambert joked.
GRRRRR!!!! Are we the only ones who want us some Sambert?!!!!!!
For more entertainment, world, music and pop culture updates and news, follow Max Page on Twitter