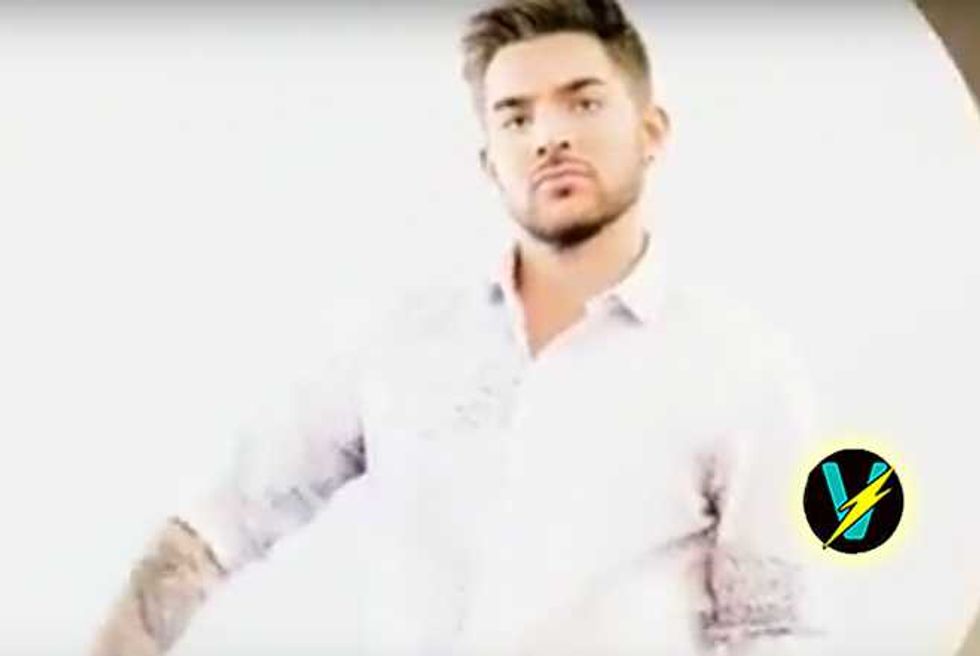 Adam Lambert Macys Icons video is best thing to come out of the retailers since we don't know when
The Adam Lambert Macys Icons video is here…. and it's HOT.....smokin' hot...
But then, of course it's smokin' hot… it's Adam Goddamn Lambert!
The ever-fabulous Glambert is the new face of Macy's lifestyle brand, I.N.C. International—and in true Lambert style, he's rocking it.
Paying homage to Robert Palmer's iconic Addicted to Love video, at one point, Lambert rocks out as two red-lipped chicks back him up on guitars.
And there's plenty of Glambert's very best Blue Steel throughout, as he throws some sultry Derek Zoolander-worthy model shade at the camera.
The retailer is gearing up for their first-ever music festival, Macy's Summer Vibes, and they're drawing on the talents of some of today's hottest music stars.
During the run-up to the festival, Macy's is rolling out a series of Icon videos, along with special celebrity designed fashion lines and exclusive in-store events.
In addition to Lambert,  Austin Mahone, Kelsea Ballerini, Johnnyswim and Thalia Sodi all star in their own Icon videos.
And Lady Gaga and Sir Elton John will be collaborating together on a limited edition line—that drops May 9—called Love Bravery.
Well, one thing's for sure—that's likely to be very......different.
Check out the Adam Lambert Macys Icons video below—then click through ourr gallery of Glambert's mean and moody, sexy best photos.
For more entertainment, music and pop culture updates and news, follow Max Page on Twitter
Adam Lambert Wants To Get In Bed With Freddie Mercury
Who Knew? Wednesday—5 Things You Never Knew About Adam Lambert
Adam Lambert Talks Idol, 70s Rock And How He Got His Mojo
Adam Lambert Macys Icons video:
Adam Lambert Addresses Sam Smith Dating Rumors—Is He Or Isn't He?!!
Haters Petition To Stop Adam Lambert From Performing In Singapore
Adam Lambert Talks About Sleeping With Closeted Stars.. .And Women!