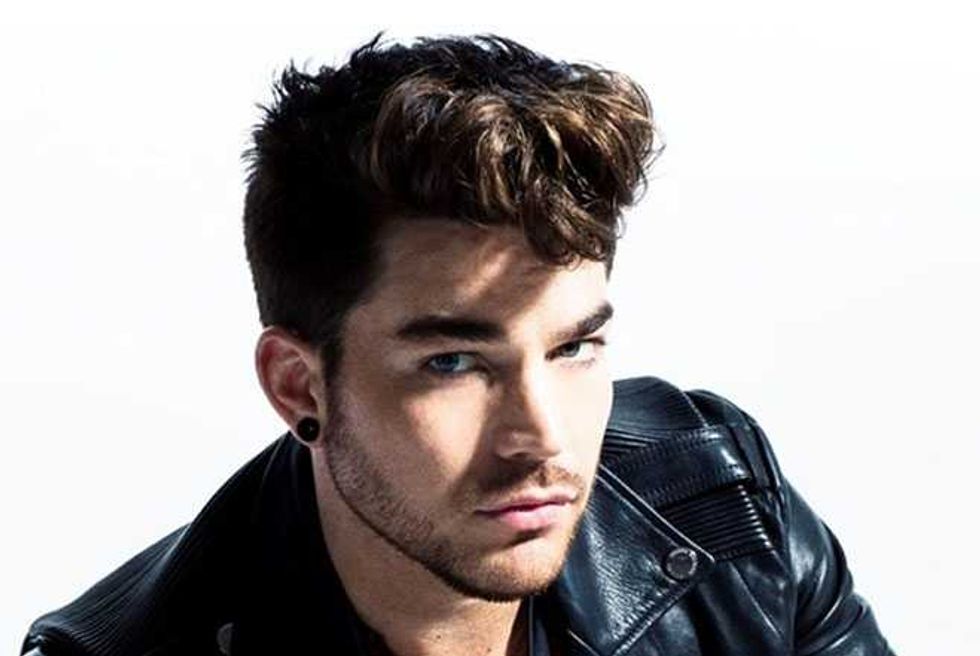 adam lambert style 70s rock
It seems hard to remember the music world without the absolutely fabulous Adam Lambert.
Lambert rose to fame after becoming the American Idol runner-up in 2009—and, with the exception perhaps of Jennifer Hudson, he's the most successful of the reality competition's alums.
Who Knew? Wednesday—5 Things You Never Knew About Adam Lambert
Pre-Idol
adam lambert idol 70s rock
Before Idol, Adam was an up-and-coming musical theater star, having landed a role in the Los Angeles production of Wicked.
But his heart was in rock 'n roll—and thankfully for us, he took a huge gamble on his career to audition for Idol.
It's a gamble that paid off handsomely, and the rest, as they say, is Glambert history.
Adam Lambert Addresses Sam Smith Dating Rumors—Is He Or Isn't He?!!
In it to win it
adam lambert idol 70s rock
Adam talked to the Review Journal about how sometimes you've got to take a risk in order to achieve your true dream:
[The Wicked casting] was an eight-show-a-week, professional production in L.A., paying very well, enough to make a living off of, unlike most theater in Los Angeles.

And so I did that for two years, and while I was doing that, I worked on my music. Then I auditioned for Idol, and they were like, "You've got to quit that show," because you can't be in a professional anything. So I quit and then Idol happened.

It was a gamble, because they made me quit before I even got in front of Simon, Paula and Randy and Kara.

So it was definitely a gamble. I thought, "well, this could be a shot and if I don't take it, I'm going to kick myself later."

And I'm glad it worked out. It's definitely an example of you've got to take the risk in order to get the reward.
Idol definition
adam lambert idol 70s rock
Listen To Adam Lambert's New Single 'Welcome To The Show,' Featuring Laleh
The 34-year-old went on to give props to Idol for helping him define his musical performance style.
It was interesting for me to be on Idol, because they were trying to figure out who I was, and I was like, "Well, I like all this [nostalgic rock 'n' roll music]."

You know, why do I need to be defined by a genre. I don't really get that. You know, it's a TV show. I was like, "I can sing the rock music, and you don't really have a rocker, so I'll go sing rock music."

And so yeah, so I did that, and towards the end of it, I realized, well, now I have a shot at being on the radio and having a contemporary music career, and I want to make the kind of music that I like to listen to, and I still love rock 'n' roll, so how do

I kind of put those both together.

And so, that's sort of what my first album was, was this modernized glam thing.
And then there's the whole Queen thing.
Killer Queen
adam lambert idol 70s rock
As Popdust previously reported, Lambert stepped in to the late great Freddie Mercury's platform boots back in 2012, to tour the world with Queen.
Not surprisingly, Lambert received rave reviews from critics, fans, and Queen band members alike.
Guitarist, Brian May, called Adam "a gift from God" telling Classic Rock,  "Adam is the first person we've encountered who can do all the Queen catalogue without blinking."
Haters Petition To Stop Adam Lambert From Performing In Singapore
While drummer, Roger Taylor, gushed, "He's incredibly musical, and we certainly take anything he says quite seriously."
And, it turns out, it was the perfect fit for Lambert too. It was pretty much serendipity, all things considered.
'70s influence
adam lambert idol 70s rock
He opened up to the Review Journal about how much he was influenced by the '70s rock giants.
Queen was huge for me. You know, I just became really enthralled with the whole glam rock thing.

What I loved about it was it was music that was rock, but it was also pop, obviously, at the time, and it was also … the fashion of it was something that was really … especially at that time, I was, like, 22, 23, I had just come back from doing a show in Europe, where I was in Germany for six months.

And everybody in Germany is very progressive and liberal. I was dressing like a crazy club kid.

And I got home and I was like, well, how do I combine all these things that I love, and that's one of the reasons why that glam rock movement of the '70s spoke to me.

I was like, "Ah, God, I wish we had that now. That's so in line with everything that I love and am and see myself as."

And it just, I don't know, it spoke to me.
For more entertainment, music and pop culture updates and news, follow Max Page on Twitter