Top Stories
MUSIC | The frontman of Queen delights in smoldering rhythm with his comeback track.
Easton Schirra
The new song is as glittery and audacious as you could imagine.
His work with Queen is rubbing off on his solo work, there's no mistake about that. Adam Lambert, who has dazzled fans all over the world as frontman to the legendary rock band, has dropped a guitar-heavy romper called "Two Fux," in which he forgets "his inner peace, in leather." The new mid-tempo track is, presumably, the first taste of his long-awaited new record, the follow-up to 2015's invigorating The Original High. Last week, the rock star debuted the song on Jimmy Kimmel Live! with band mates Brian May and Roger Taylor in tow.
From the syncopated vocal to the bouncy arrangement, ripped directly from Queen's heyday, and eerily so, "Two Fux" is Lambert at his best. He blasts the roof off with his brazen personality, calling all outcasts to carry the torch alongside him. There is a timeless feeling to the melody, too, solidifying him as an undeniably player in major pop music, regardless if radio plays him or not--which is a another discussion altogether. But the thing about Lambert is, he doesn't care, and that's why he has millions of fans all over the world. Consumers will, generally, support his work, no matter what. Thank you, streaming!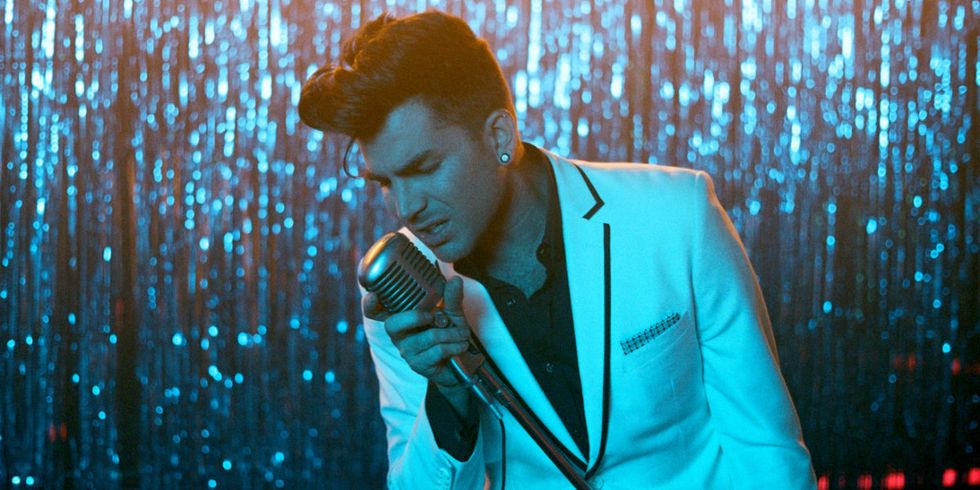 "I only trust my tarot cards. Pink flamingos in my yard. People think that I'm from Mars, whatever," he barbs on the opening line. "Only smoke that holy green. High above the big machine. Not attached to anything, whatever." The upfront brashness leads into the provocative pre-chorus and sweeping hook: "I got that magic you call ADD. Rep for them aliens different like me. If you think that what I do and how I live's too much. I don't really really give two fux," he croons, tipping his hat to Queen's legendary work on such classics as "Somebody to Love" and "Bohemian Rhapsody." He continues, "If you think that what I say and what I give ain't love, I don't really really give two fux. Here, right here, right here. Namaste right here, right here, right here."

Check out the accompanying lyric video below:
As "Two Fux" suggests, Lambert's new album promises to be "a lot bluesier and earthier," he said. "I want to get back to live instruments—I like guitar and bass. I want to do it more for me."
He's been nominated for a Grammy, but finding his place in the ever-shifting pop world has been incredibly difficult. "That's the hardest thing about being somebody that's been in the business now since 'Idol' seven years ago, which is where it all started. You're a known entity—that's a good thing. You have a built in fanbase. But sometimes changing people's minds, or bringing them something that's a new phase in your career, is a hard sell. Whereas people love discovery. If they love a new song: 'I don't know who the artist is, but the song is sick.' I don't know how much people are paying attention to talent these days—I think it's about vibe."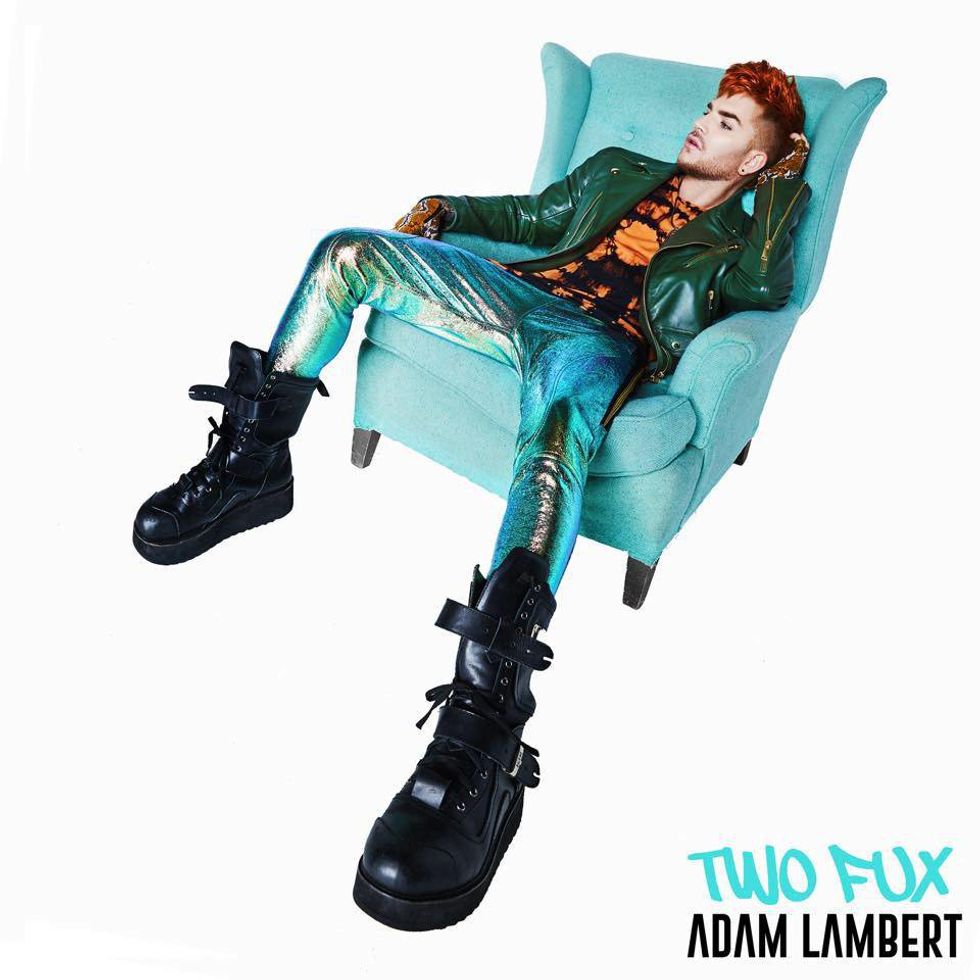 ---
READ MORE ABOUT MUSIC...
WATCH | The Killers are "The Man" in Vegas-inspired video
WATCH | Nick Jonas raves in "Remember I Told You" video with Anne-Marie & Mike Posner
WATCH | The Chainsmokers capture coming-of-age with "Young" lyric video
---