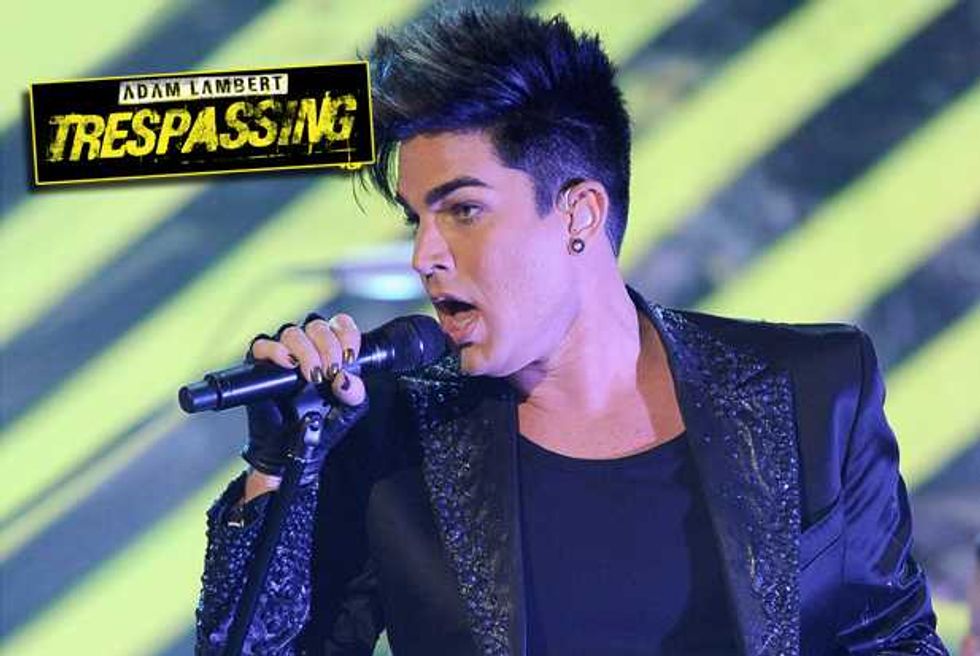 Every album needs a few solid tracks: something that's maybe not risky, but decent enough to frontload, ship to radio and be able to predict pretty well how the public will take it. Not home runs, in other words, but bunts. "Cuckoo," Trespassing's second song, is a bunt. As synthpop goes, it's practically the template. It's got a Bonnie McKee co-write and party-yourself-into-(semi)-madness lyrics; it's got verses that lurch down and back up the scale; it's got double-claps and a dubstep breakdown. It's called "Cuckoo," and no points for figuring out the melody of that, but it's less wacky than workmanlike. You could isolate any five seconds, paste them over any given pop hit, and not get much difference.
Where's Adam's specific influence, then? (He's also got a writing credit. You could count the "gonna get out of the straight--jacket" as slyly political if you'd like; it's just emphasized (and repeated) enough that it probably isn't an accident. Or you could count the arena-rock touches, the sort of thing he excelled at on Idol: the chords that burst--if this were the '80s, they'd have guitar riffs to bulk them up, and the guitarist responsible would probably be dreaming of doing "Livin' on a Prayer"--or the backing vocals on the bridge, the sort of thing you could get an entire stadium to do. (A little unsolicited advice for Adam and the band, if and when that stadium tour happens? Play up the rock. Think of the synths as the straightjacket you can bust through. Boost the handclaps, too. Something tells us you'll have help there.)
Previous Reviews: "Trespassing"
POPDUST SAYS: