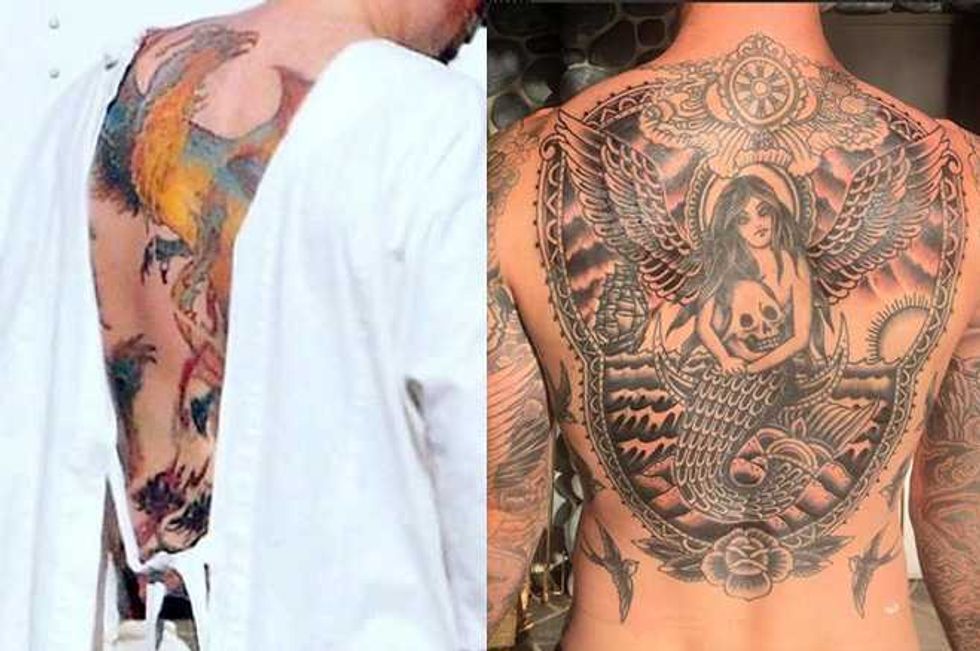 In the annals of rich white guys with grotesque back tattoos, Adam Levine and Ben Affleck are still ducking it out for first place.
Ben's tattoo is the older one, but it's back in the news this week, with both Jennifer Lopez and Jennifer Garner admitting that they hate it.
Way to go, Jens! Ho's before Bro's, right ladies?
But as we share their dismay over Affleck's hideous full-color phoenix, let us not forget Adam Levine's new back mural.
Levine proudly unveiled his back on social media recently, noting that his tattoo has taken six months to complete.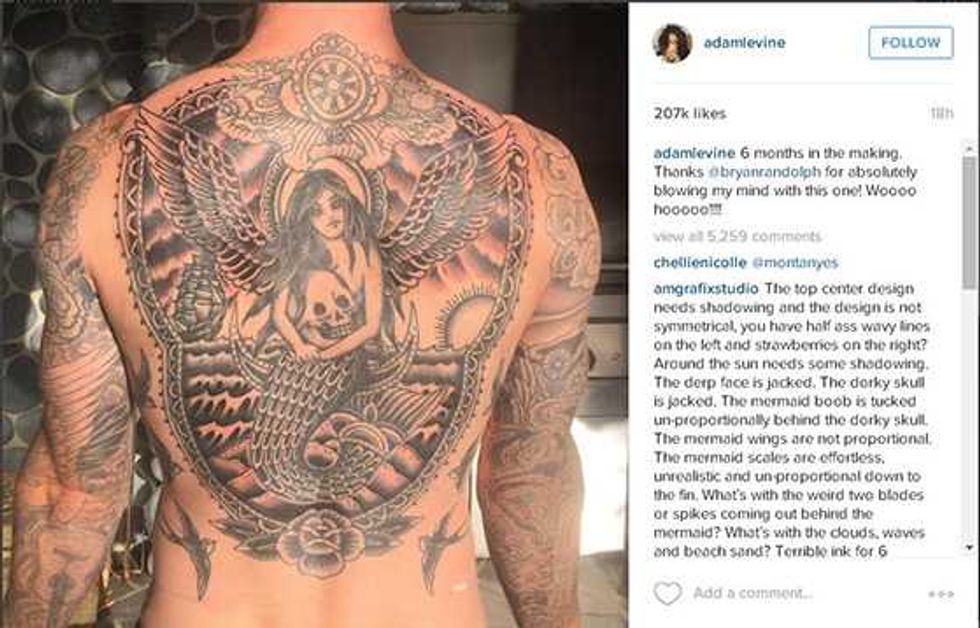 Adam congratulates his back with a happy Woooo Hoooo!!!! But his followers are more critical, noting every flaw in symmetry and proportion.
While Ben is too characteristically secretive and grumpy to show off his back on social media, the Jens have both deemed it too colorful and just plain awful. That's good enough for me. But check it out. It doesn't help that he looks like an escaped mental patient here.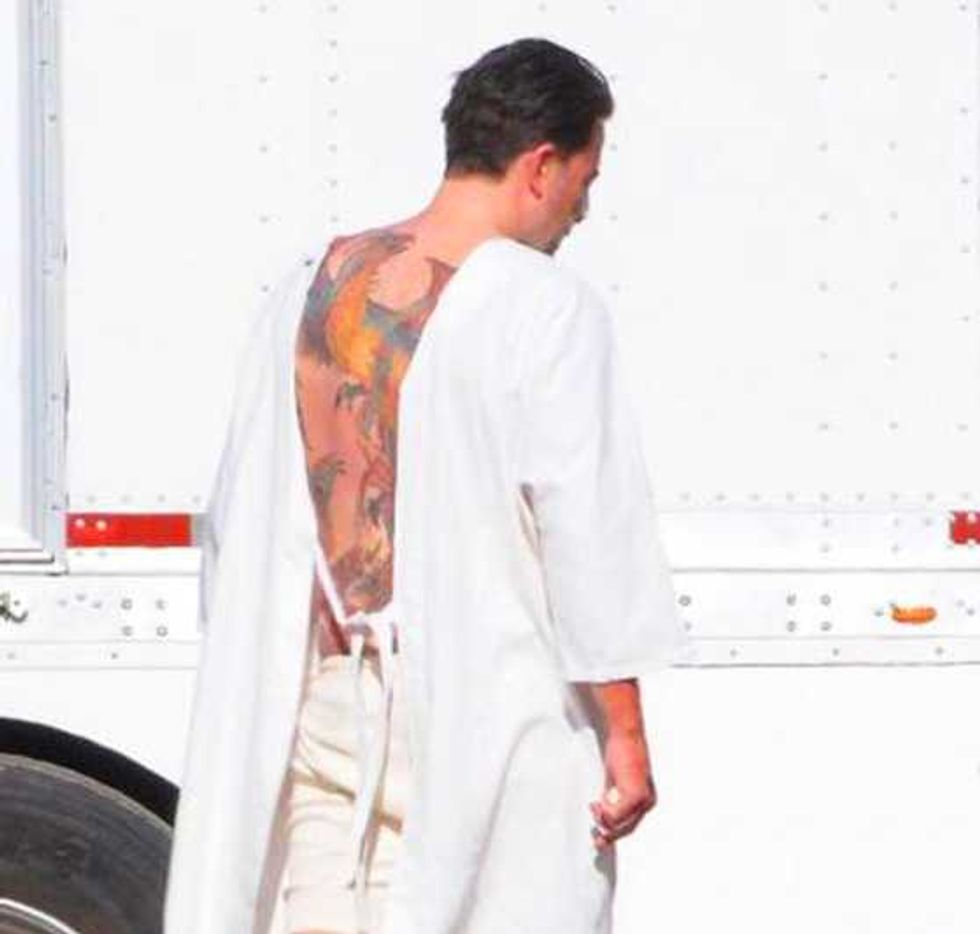 What drives a nice-looking actor or pop singer to deface his back in this manner?
Does he feel like a renegade? Does he wish to externalize his psychic pain? Does he like to pretend he's a pirate or Hell's Angel? Does he hate his mommy?
Should we just blame David Beckham?
Forgetting the psychological subtext, whose tattoo is the more tragic and unforgivable?
Weigh in below, Popdust critics!