FILM
The Sandman will remind the world why he's one of today's best working actors in Uncut Gems.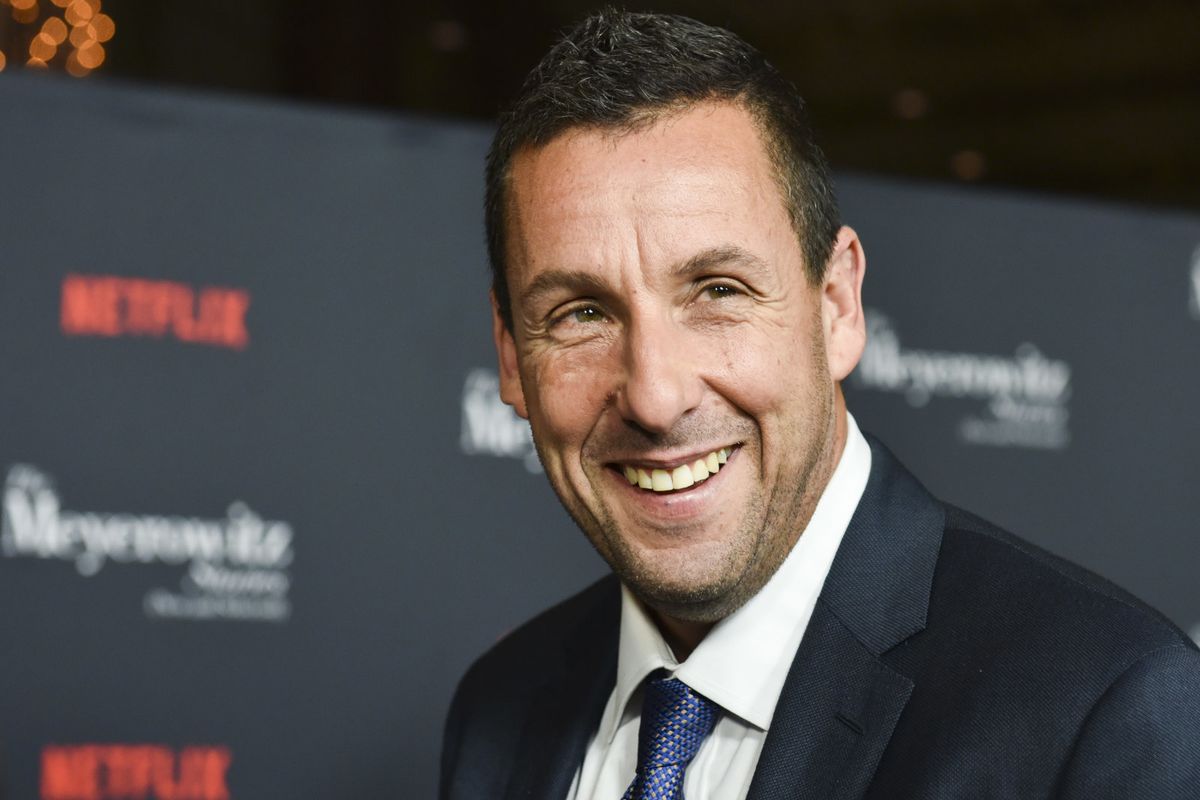 Rodin Eckenroth via Getty Images
With his role in the Safdie Brothers' Uncut Gems, Adam Sandler is ready to make his Oscars push. More importantly, Sandler is reminding the world that he's one of the world's best actors.
Adam Sandler is a modern day Renaissance Man. The 53-year-old first made us laugh as "Opera Man" and "Canteen Boy" on Saturday Night Live. Then, he serenaded us with his witty verses and smooth guitar playing on "The Hanukkah Song" and in The Wedding Singer. Sandler has become one of the biggest box office stars of the last 30 years, with his movies grossing over $2 billion worldwide.
Now, Sandler is positioned to be in contention for Best Actor at the Oscars thanks to his upcoming role in Uncut Gems. Sandler stars as Howard Ratner, a jewelry store owner and dealer to the rich and famous in the diamond district of New York City. When his merchandise is taken from one of his top sellers, Ratner must find a way to pay his debts. The growing consensus around Sandler's performance is that it's one of the best of his career and will most certainly be a factor this awards season.
Uncut Gems | Official Trailer HD | A24www.youtube.com
While Sandler is known for his comedic roles, it's his dramatic turns that are most impressive. In particular, Sandler excels as a psychologically troubled entrepreneur who falls in love with an English woman in 2002's Punch Drunk Love; in 2009, he embodied a depressed, terminally ill comedian who tries to fix the relationships in his life in Funny People. Both performances were met with critical acclaim and proved that Sandler could reach dramatic depths as an actor.

But as talented as Sandler is, he's equally as frustrating with his career choices. Sandler poignantly played a man who lost his family in 9/11 in Reign Over Me, but he also played an alcoholic, dimwitted father in the disturbing That's My Boy. Sandler beautifully played a divorcé who must confront his personal failures in The Meyerowitz Stories, which makes it hard to believe he's the same actor who played a set of twins (one of them female) trying to reconnect with one another in the awful Jack and Jill.
One obvious reason why Sandler continues to do silly and critically panned films: They make money. Sandler signed four-picture deals with Netflix in 2015 and 2017, respectively. Regardless of the movies' quality, it seems that Netflix users keep watching Sandler's movies. While 2016's The Ridiculous 6 has a 0% on Rotten Tomatoes, it was the most-watched movie on Netflix in the first 30 days of release at the time. His most recent work for Netflix, Murder Mystery, which received mixed to negative reviews, had the biggest opening weekend ever for the streaming service, with over 30 million accounts tuning in.
But there's a reason why some of the best directors in the world work with Sandler; when Sandler turns on that switch from silly to dramatic, magic can happen. Academy Award-nominated director Paul Thomas Anderson ( Punch-Drunk Love) and Academy Award winner James L. Brooks (Spanglish) both crafted entire films around Sandler. Judd Apatow (Funny People) cast Sandler because of his dramatic turn in Reign Over Me. Noah Baumbach (The Meyerowitz Stories), who will be in the awards race this year with Marriage Story, helped garner Sandler some of the greatest reviews of his career. Clearly, some of the most talented and well-respected filmmakers today work with Sandler because he's a phenomenal actor. Too bad he has a history of choosing bizarre and preposterous cash grabs, as well as meaningful roles.
Maybe Sandler will go back to making terrible and unfunny films like Jack and Jill after this year. Maybe he won't, and Uncut Gems could start a career revival for Sandler as a dramatic powerhouse. Either way, we'll never fully heal from seeing him play his own, frumpy twin.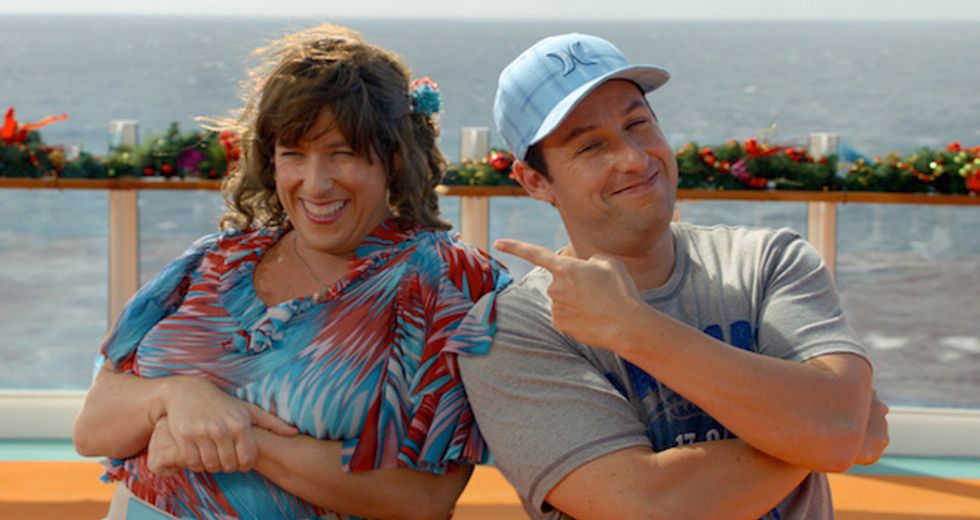 Adam Sandler in Jack and JillSony Pictures Entertainment