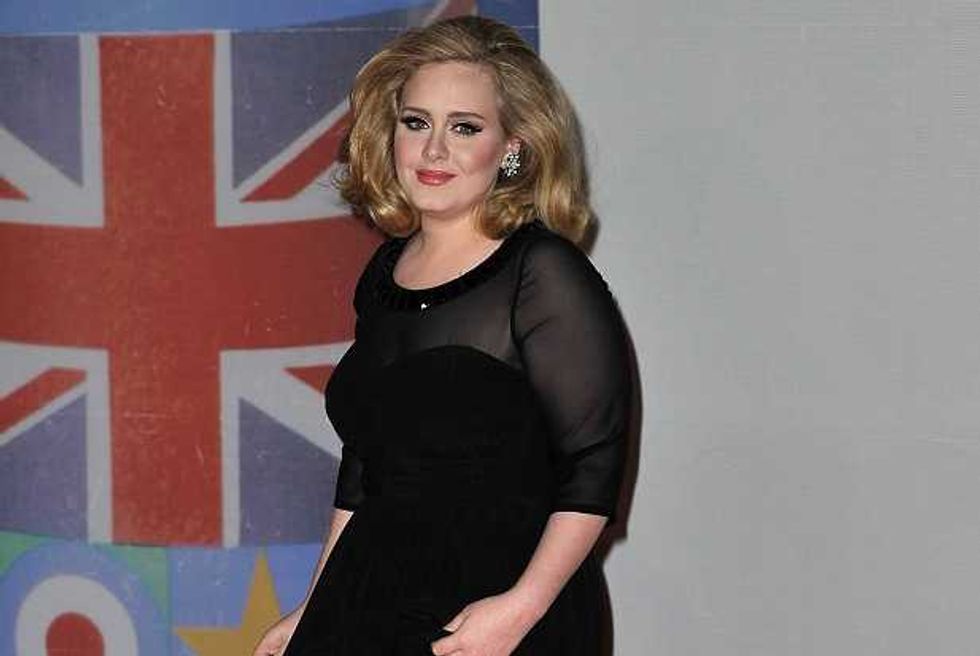 Adele's post-surgery comeback's been marked by a couple really high-profile performances and not much else. There isn't even a "Rumour Has It" video yet. This isn't to rush her. The frenetic release schedule of music videos and promo crap is good for no one. Besides, it isn't as if Adele has an empty schedule. It's rather full, or at least it could be. Here's the caliber of gig she's being offered:
THE GIG THAT'S RUMOURED: Carey Mulligan's wedding singer.
The words "Carey Mulligan's" make that so much more enticing, don't they? Granted, this is all according to British tabloids, which aren't always the most trustworthy of papers even if you discount the fact that it took them years to identify The 21 Ex. (He now gets capital letters when we talk about him.) But if those reports are true, Adele might perform at Mulligan's wedding because she's a fan of her fiance--Mumford and Sons' frontman Marcus Mumford--and a wedding performance is sort of like an official collaboration, right? In a certain sense. On paper. Something like that.
There's one more detail to the story: Adele turned down an offer to perform at the royal wedding. That would've been even bigger than...
THE GIG THAT WASN'T: Adele, Super Bowl performer.
Adele wouldn't have performed at the Super Bowl on her own, that is--if Madonna had her way, she'd have recruited Adele as a performer, she said on the British show Daybreak. You might wonder what place Adele would've had among the spectacle and LMFAO appearances, but this does make sense. After all, they have a lot in common, Adele being British and Madonna being British inside her mind. It didn't work out, because of "her throat problem or throat operation or something" (Madonna's words), but she said she'd still like to work with Adele. As would the world.