Here we thought we were running out of time for new Adele music. Rumors have been swirling for weeks her new album 25 would be arriving Nov. 20—which she did confirm this week, too—without a peep of a lead single. But here we are, and the soulful vocalist has delivered an apt follow-up to 2011's cultural titan 21. Hello, which borrows a common greeting to evoke raw emotion (Lionel Richie, anyone?), is a blustering firestorm of classic Adele power. The song is co-written with Greg Kurstin (Kelly Clarkson, Tegan & Sara, Katy Perry).
"I've forgotten how it felt before the world fell at our feet," she murmurs on a rather potent sucker punch to the chest on the opening verse. "There's such a difference between us and a million miles." As the cover art (below) suggests, she utilizes a landline to symbolize the distance from a former flame after the relationship crumbled. She then launches into the commanding chorus with angst, "Hello from the other side. I must have called a thousand times to tell you I'm sorry for everything that I've done."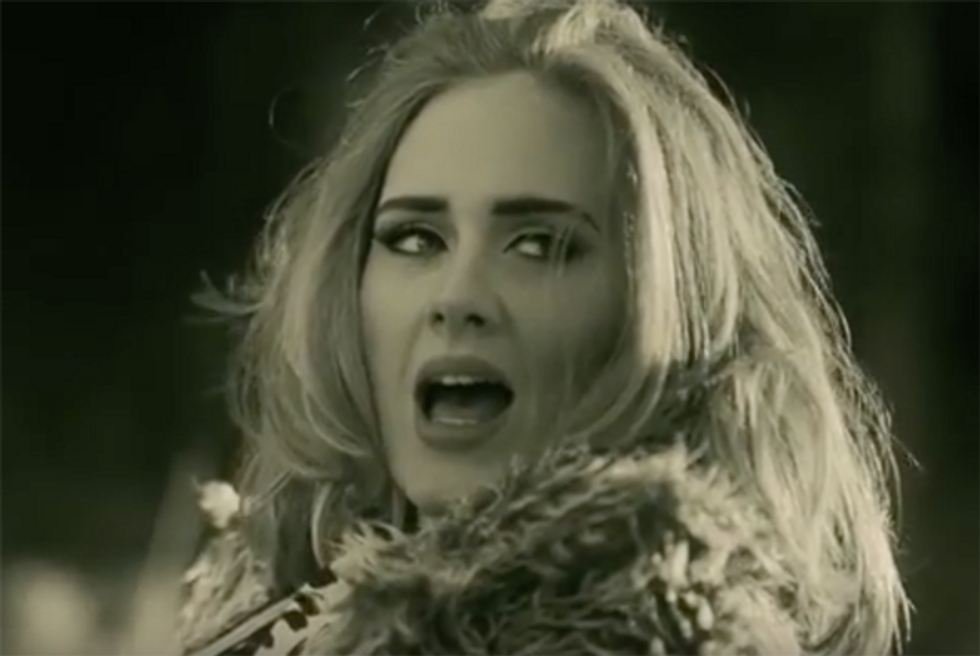 Then, "But when I called, you never seem to be home. Hello from the outside. At least I can say that I tried to tell you I'm sorry for breaking your heart. But it don't matter, it clearly doesn't tear you apart anymore."
For the accompanying music video (which also debuted overnight), Adele flexes her acting chops for a Sepia tone-glossed clip which is a snapshot of pain, heartache and moving sentiment. Directed by Xavier Dolan, the singer sojourns out to a home in the country and unwraps the dust-laden sheets covering the furniture, establishing a rather cold atmosphere. She proceeds to make numerous phone calls and drink tea, simply heightening the sense of urgency and sorrow.
Adele's 21, which spawned massive hits with Someone Like You, Rolling in the Deep and Rumor Has It, has moved more than 11 million copies in the states. She is the only artist this decade to earn a diamond album in less than two years, according to RIAA.
Watch: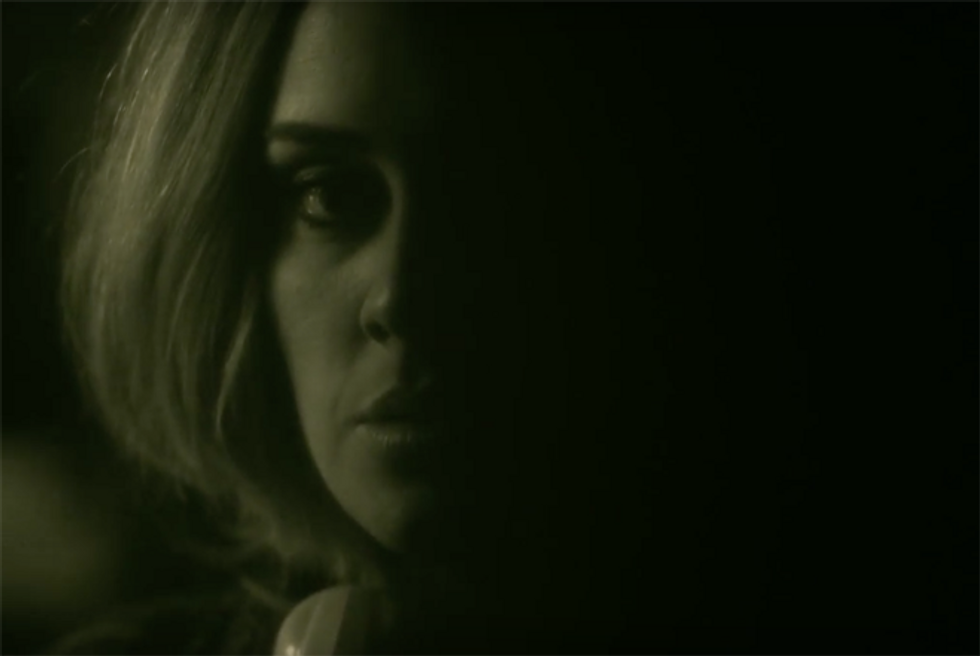 Stay tuned for Adele updates. Be sure to follow @Popdust and @JasonTheScott on Twitter!