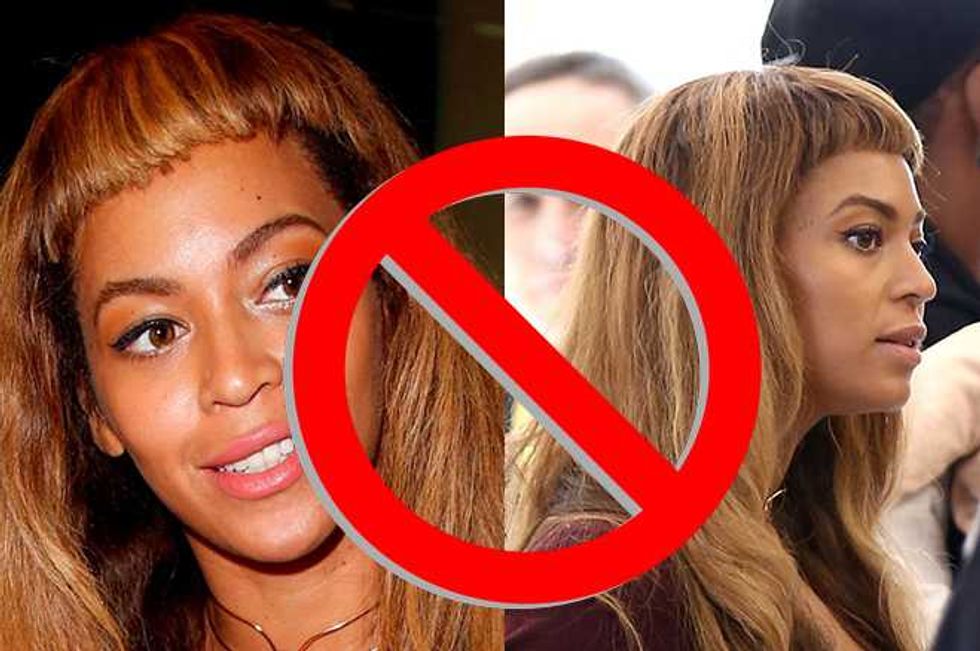 Poor Beyonce. She knows the short bangs look awful but she can't get a new wig right away or she'll be admitting defeat.
Bey can't be anything but flawless and she cannot be criticized. Especially about hair.
Remember when someone made a joke about Blue Ivy's hair and nearly got the death penalty?
Let's get real though, just between us, and share Beyonce's pain. Those bangs are everyone's childhood nightmare. The short little bangs that made kids look retarded, because retarded was once a word we could use without crushing guilt.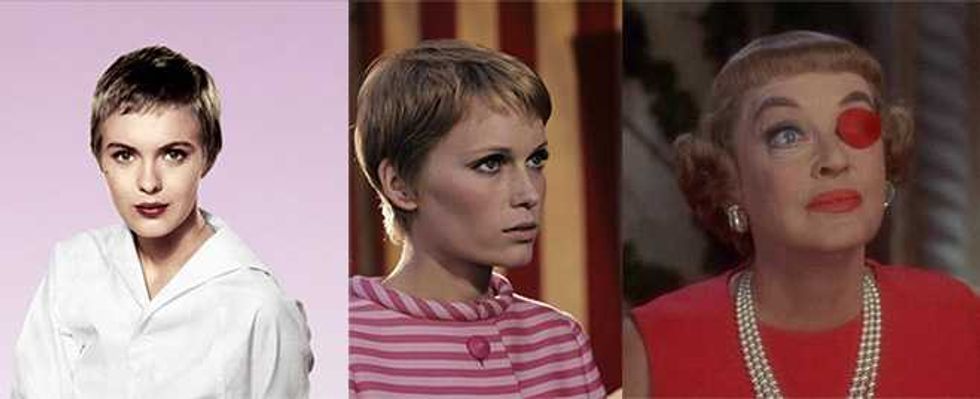 Short little bangs sometimes look cute on a two year old, but even then it's kind of iffy. Short little bangs are good if you're the young Mia Farrow or Jean Seberg. They're fantastic if you're Frankenstein. They generally indicate that something is wrong. They are reason to run to your room sobbing and to hate your mom for years to come.
They are a fucking mistake, Beyonce. You know it and Jay knows it. Cut your losses and move on! Your fans will forgive this lapse of judgement if you hurry up and get some good hair with normal length bangs.
Bey is not reading this so tell the truth. Do you hate those bangs or do you hate them?