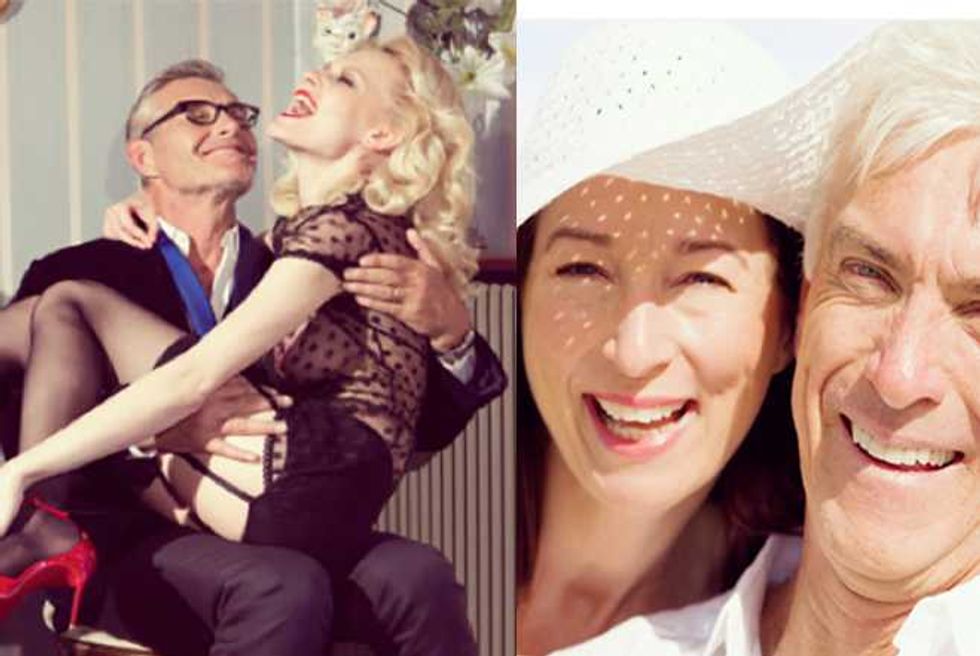 Dating in the computer age—There's Tinder, Grindr,  OkCupid, FarmersOnly, Clown Lovers, Craigslist Casual Encounters, Adult Friend Finder, Ashley Madison, Plenty Of Fish, JDate, Christian Mingle, BBW Cupid, FurryMate.....Fetster....Beer Passions...Cougar Life.....Match.com....Naturist Passions.....Cat Lovers Network....Singles With Allergies....Pink Cupid....the list is endless.
Each week, Popdust's intrepid reporter, Suzy McCoppin, goes deep undercover in order to guide you through the potentially murky waters of cyber lovin'.
Can you really swipe, click, match, wink your way to true love?
Female Masturbation Has A New Name
This week, we shine the spotlight on Age Match....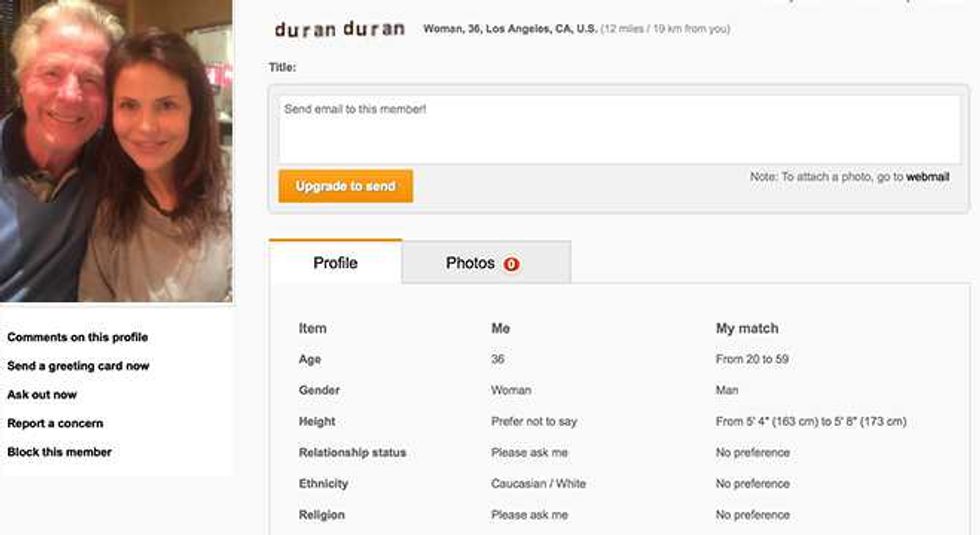 Site Slogan: When it comes to love – age really is just a number – but some of us find that we simply prefer the comfort and connection that we discover in May-December relationships.
AgeGap is where cougars, creepsters, gold diggers, sugar daddies and boy toys come together in the hopes of finding someone with whom they can cum together with.
The Netherlands Pays For Disabled Citizens To Have Sex With Prostitutes
You're a 62-year-old man who wants a 19-year-old girlfriend? No problem, right this way, Mr. Manther!
Here's the adorable couple who are featured on Age Match's "About us" page.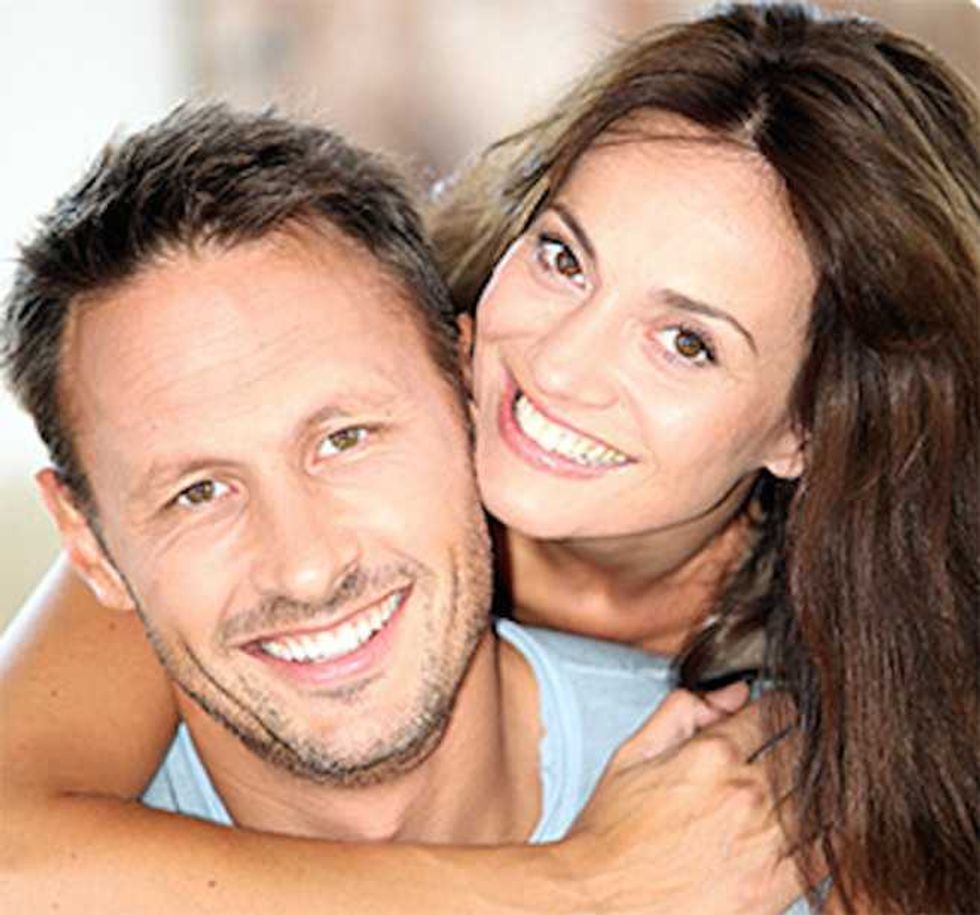 Who's older? Who's younger? I'm confused. But I'm also hammered because it's almost 6:30.
HOT TO NOT RATIO: 1 out of 30
BEST PICK UP LINE: "Keep calm and take your pants off."
Masturbating Woman Crashes Into Food Truck
WORST PICK UP LINE: Your eyes are as brown as the Hudson river."
NUMBER OF CORRESPONDENCES IN ONE WEEK: 21
HOTTEST GUY: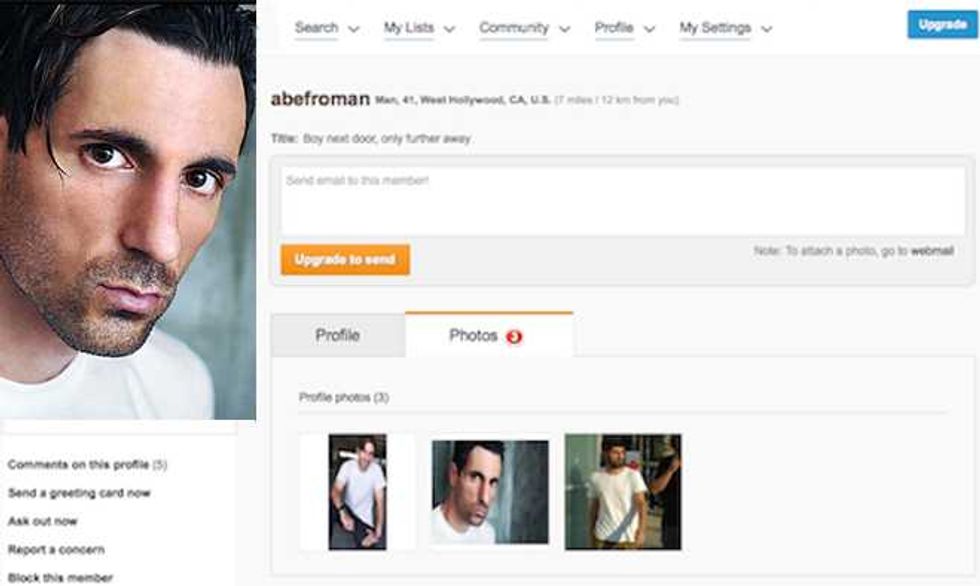 Ok, Abefroman is def doing blue steel, but his screen name is a stealth Ferris Bueller shout out. I also got kicked off the site pretty early on in my foray, for "suspicious activity," which limited my options somewhat...
Approach/Chat Up Line: "Boy next door, only further away." I too am confused.
Conversation Skills/Rapport: He lets his wrist bands do all the talking.
Meet The Christian Swingers Who Claim God Uses Them To Spread His Word
Closing Skills: Well, he is the sausage king of Chicago.
GUY MY MOM WOULD WANT ME TO DATE: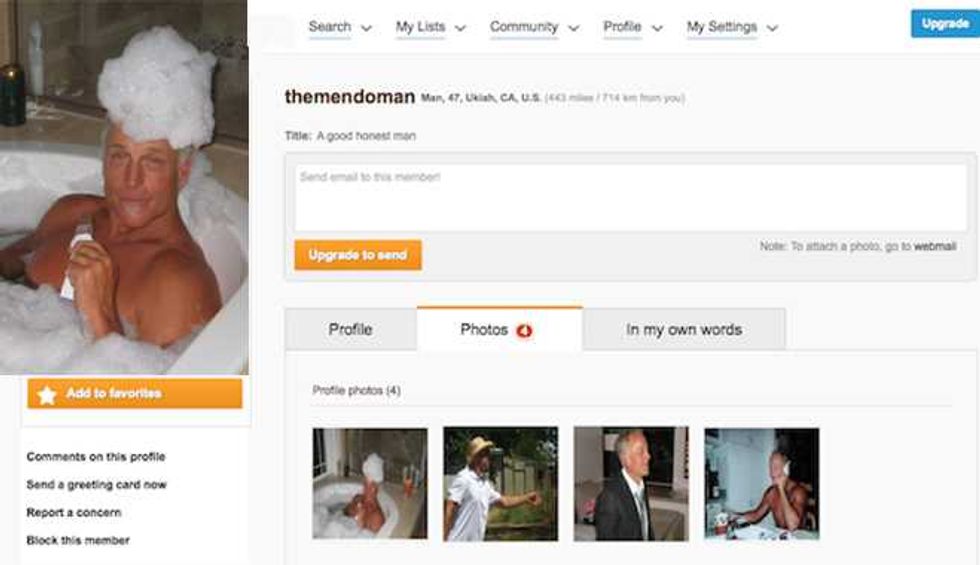 Hygiene is important. Plus my mom loved Pretty Woman
Approach/Chat Up Line: "My taint is so clean you could eat it. I mean off it. Whatever."
Just kidding, he didn't really say that but I so wish he did.
Florida Teen Took Selfies While Having Ruff Sex With Her Pit Bull
Conversational Skills/Rapport: Was so intent on conveying how active he is I needed a nap.
Closing Skills: The Mendoman and his sparkly taint take down beaucoup bitches.
WEIRDEST GUY: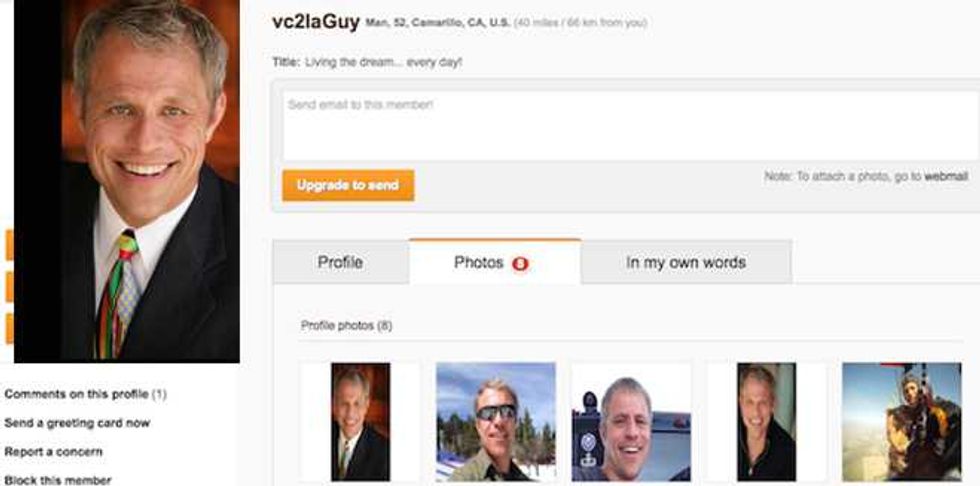 I keep having nightmares that this guy is trying to extract my molars without Novocaine
Approach/Chat Up Line: "Come live the dream with me!" He could have just gone with "I have access to Nitrous."
Conversation Skills/Rapport:  I felt like I was in an infomercial.
Woman Jailed For Having Loud Sex Back Out And At It Again
Closing Skills: I still have tartar, but it's under control.
HELL TO THE NO GUY: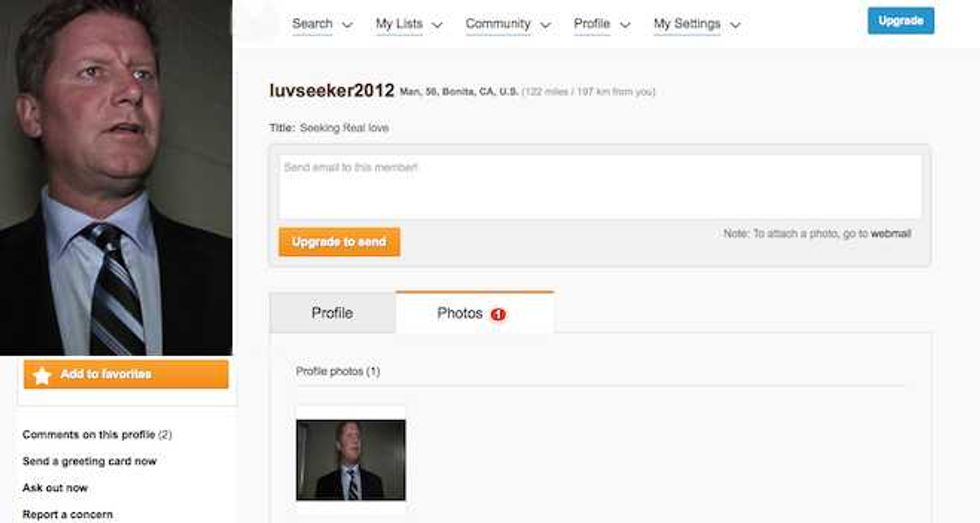 Seriously, look at him up close. Dr. Evil, dental edition
Approach/ Chat Up Line: Something about immigration laws.
Conversation Skills/Rapport: Like watching an interactive episode of The O'Reilly Factor.
Closing Skills: Luvseeker takes what he wants, 'cuz the DA is a personal friend.
Craziest American Sex Laws—Could Your Lasciviousness Land You In Jail?
BLOW BY BLOW DATE SUMMARY:
I can't believe I met Nick on Age Match, and not BeautifulPeople.
He's a generically handsome aspiring actor from upstate New York who was ambivalent about his recent invitation to star on The Bachelorette.
Pros included the obvious exposure and likely subsequent opportunities to do soft-core porn. Cons included the fact that he doesn't like the way his hair looks in the mug shot that was snapped after his 2012 DUI.
That also explained why we took an Uber to California Pizza Kitchen, and why Nick had sucked through two Long Island Ice Teas even before we were seated.
Holly Madison Playboy Expose—The Saddest, Grubbiest Highlights (Lowlights?!!)
Still, with his chiseled face and tatted-up cross fit arms, Nick managed to appeal to my lower self and as he noshed his gluten free California veggie, I felt distinctive loin tingling.
An epic battle between my brain and vagina ensued.
"I'm really method," Nick told me. "I totally used the Meisner technique when I auditioned for this Honda commercial last week. I think I nailed it."
My brain simply wouldn't allow for this to continue anymore. The deathblow came when I reached out to tell him I had to get up early and realized that he had totally shaved his forearms.
I returned to Uber, this time solo, and contemplated buying a cat. Or seven.
SUMMARY:
The name Age Match is misleading.
Doesn't it imply people who are looking to match with people their own age? Instead, I entered a cyber labyrinth of sexual predators and prey. And I liked it. I mean, sort of.
Age Match was okay, I guess. Personally I liked the lesbian one way more.
Check back on Popdust every Friday for an all new foray into the singles world…In the meantime, you can read past Adventures In Dating here