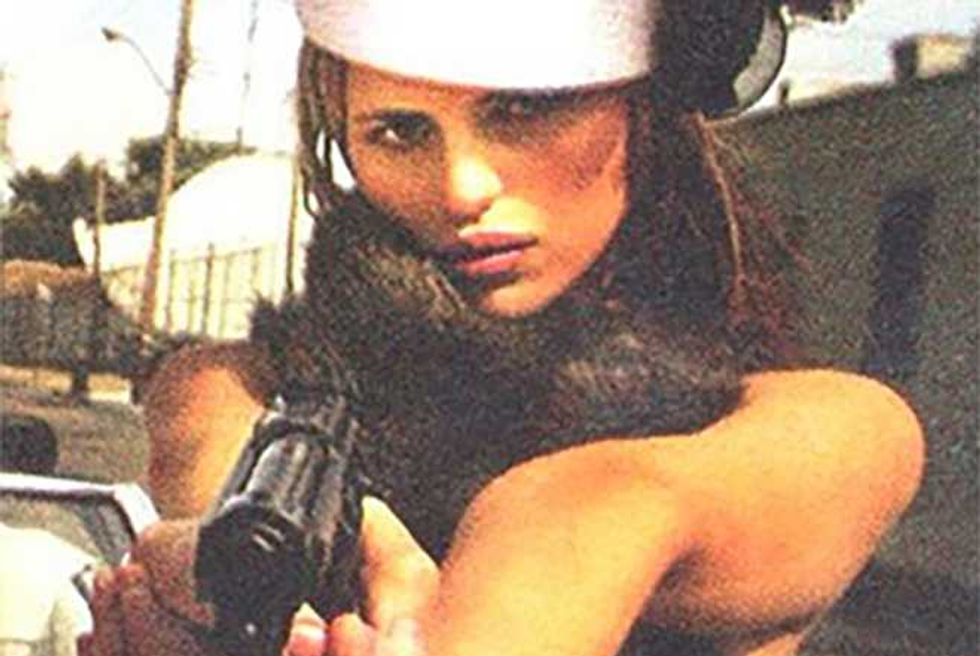 Dating in the computer age—There's Tinder, Grindr,  OkCupid, FarmersOnly, Clown Lovers, Craigslist Casual Encounters, Adult Friend Finder, Ashley Madison, Plenty Of Fish, JDate, Christian Mingle, BBW Cupid, FurryMate.....Fetster....Beer Passions...Cougar Life.....Match.com....Naturist Passions.....Cat Lovers Network....Singles With Allergies.... PinkCupid.... AgeMatch..... SploshDating.... ZombiePassions... Zoosk.... DateVampires.. .OurTime...Sea Captain Date....Missed Connections... the list is endless.
Each week, Popdust's intrepid reporter, Suzy McCoppin, goes deep undercover in order to guide you through the potentially murky waters of cyber lovin'.
Can you really swipe, click, match, wink your way to true love?
This week, we shine the spotlight on Felony Dating Service...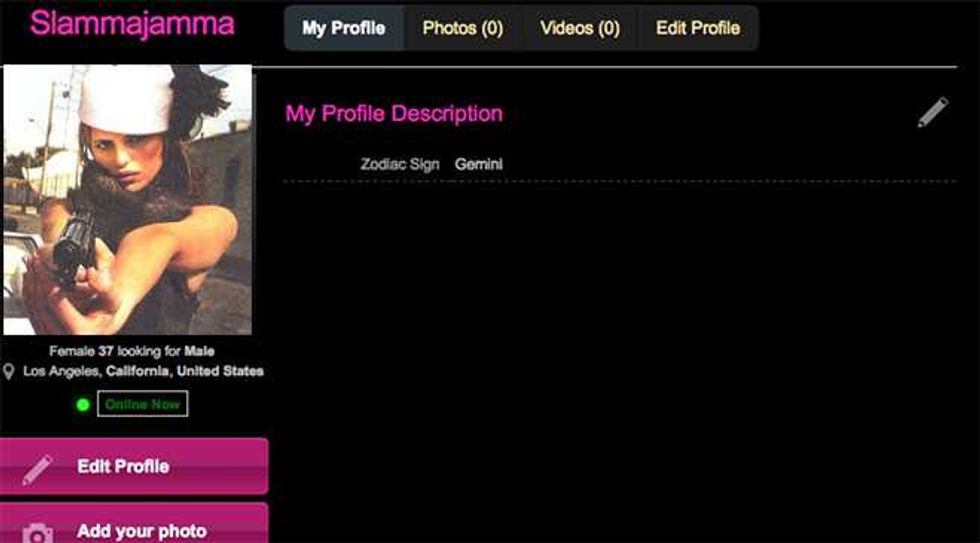 SLOGAN:Our target members are people convicted of felonies, their families, clergy, lawyers, judges, probation and parole officers.
Who among us hasn't grabbed a fistful of Canadian money out of our AirBnB guest's duffle bag, driven the wrong way on the 405 after chasing the dragon, or slept with someone who really seriously looked at least 18?
Church Of Scientology Accused Of Bullying And Intimidating A Clearwater Cinema
We're all human…..and, the only difference between humans and felons? Luck.
FelonyDatingService reminds us that he who is without sin cast the first stone, and unless you hit someone, it's only a misdemeanor.
HOT TO NOT RATIO: The scale changes somewhat when sodomy is on the table.
BEST PICK UP LINE: "You might as well submit, 'cuz it's gonna happen."
WORST PICK UP LINE: "Is your dad a thief? No way! So am I!"
NUMBER OF CORRESPONDENCES IN ONE WEEK: 7
Conspiracy Theory Thursday—Tupac Shakur Faked His Death
HOTTEST GUY: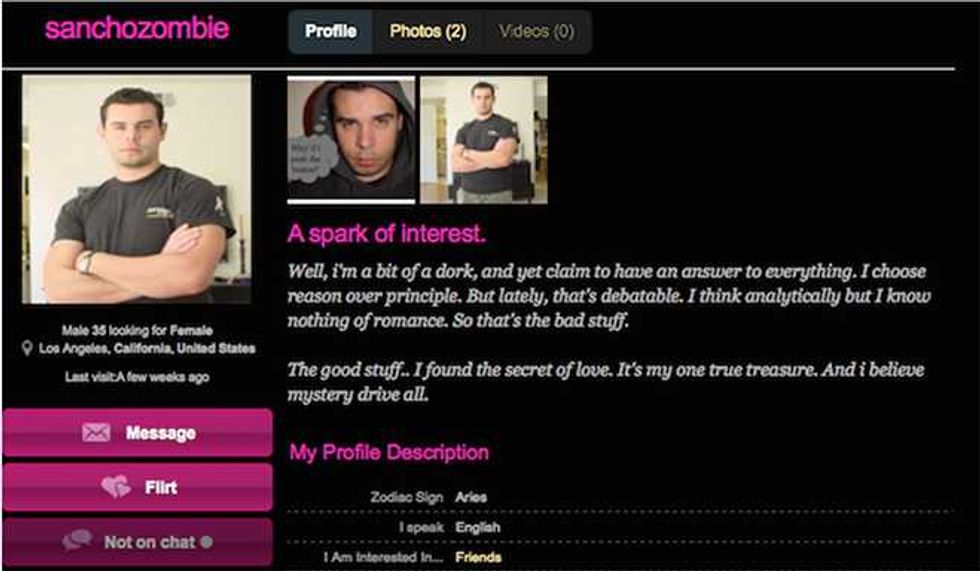 I would maybe drop the soap for him.....
Approach/Chat Up Line: Sanchozombie has found the secret of love.
Conversation Skills/Rapport: Both a dork and a felon. That's rare.
Closing Skills: On a strictly conjugal basis.
Sharon Is A Stone Cold Naked Fox In Harpers Bazaar Nude Photo Shoot
GUY(S) MY MOM WOULD WANT ME TO DATE: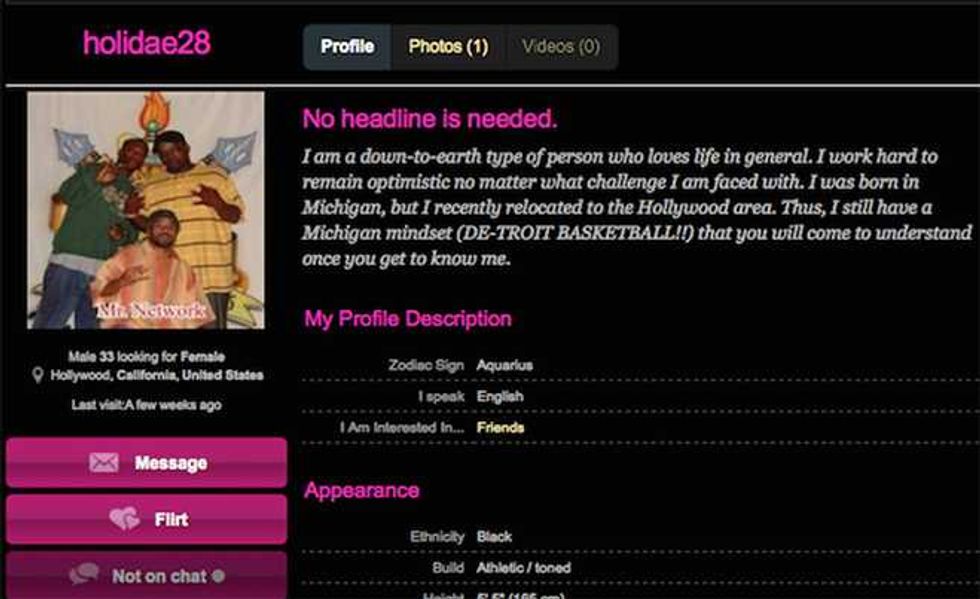 I know it's weird that my mom would want me to date 3 convicted felons at the same time, but she's a huge Pistons fan
Approach/Chat Up Line: "We've discussed it and come to the conclusion that you have a bangin' booty."
Conversational Skills/Rapport: Harmonized like Boyz ii Men
Closing Skills: If one of these guys is funny, one is sensitive, and one is sexy, then they may be the perfect guy.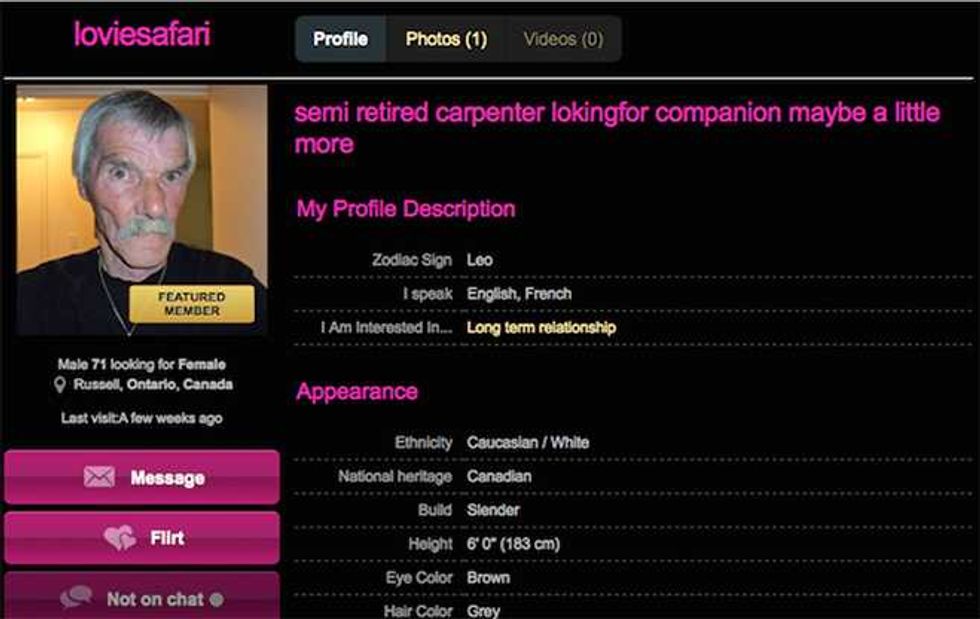 A face that launched 1000 sentences....
Approach/Chat Up Line: Scary.
Conversation Skills/Rapport: So scary.
Closing Skills: So very scary.
Lady Gaga Threatening To Sue Breast Milk Ice Cream Company
HELL TO THE NO GUY: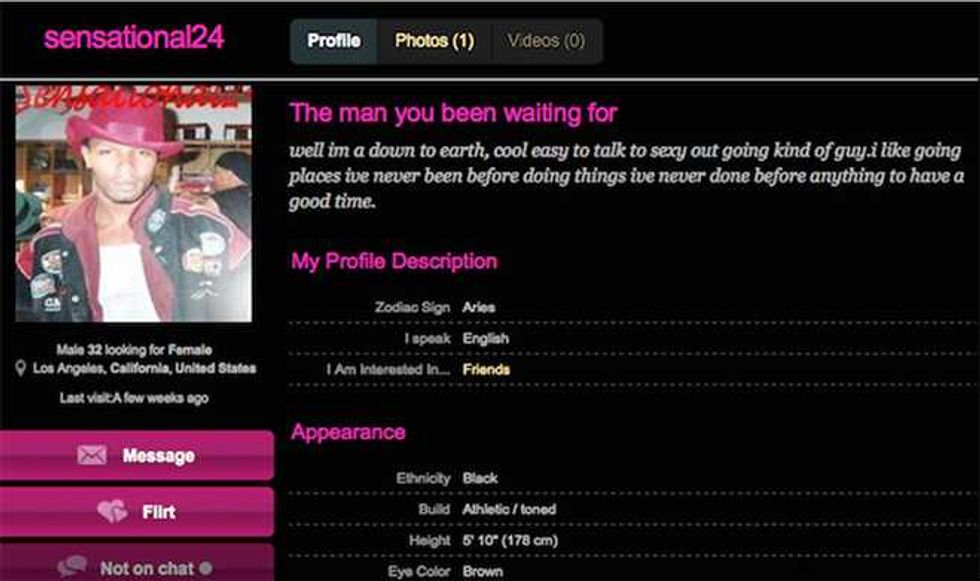 Has hat and knows how to use it...
Approach/ Chat Up Line: "Hey gurl, we could make a lot of money."
Conversation Skills/Rapport: Always seemed to circle back to how to get some dead presidents.
Closing Skills: Wanted to establish an oral agreement.
BLOW BY BLOW DATE SUMMARY:
Hal, 36, sold one of the finest strains of OG kush in all of Montecito. He was on his way to drop off ten pounds of product in Los Angeles, when he pulled over in Sequoia National Park to relive himself. Trouble is, Sequoia National Park is federal Property, and a Federal Cop rolled up on him mid stream.
His was viewed as a Federal crime, and Hal went to the big house for 2 years. And now, here we were at Mao's Organic Chinese in Venice, where Hal was telling me about how he sells flame retardant clothing for his ex-father-in-law. I drifted in an out of the conversation but found myself mildly interested every time he said "retardant."
Then I would drift back to my sweet and sour chicken while I tried to think of a delicate way to ask if he still has access to the OG kush.
I couldn't. So we talked about the new episode of South Park and how Caitlyn Jenner is a hero. Then he asked me if I want to go roller blading this weekend.
I don't.
SUMMARY:
For the pathologically noncommittal, conjugally obsessed, and the absurdly open-minded, Suzy gives FelonyDatingService two thumbs up!
Meanwhile, the quest for love continues....
Check back on Popdust every Friday for an all new foray into the singles world….In the meantime, you can read past Adventures In Dating here