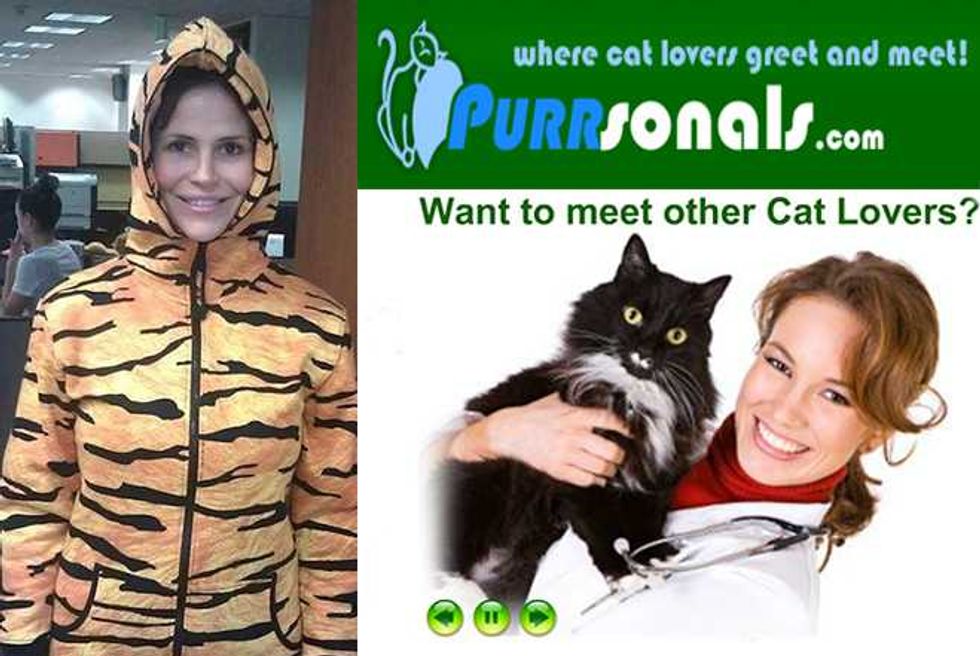 Dating in the computer age—There's Tinder, Grindr,  OkCupid, FarmersOnly, Clown Lovers, Craigslist Casual Encounters, Adult Friend Finder, Ashley Madison, Plenty Of Fish, JDate, Christian Mingle, BBW Cupid, FurryMate.....Fetster....Beer Passions...Cougar Life.....Match.com....Naturist Passions.....the list is endless.
Each week, Popdust's intrepid reporter, Suzy McCoppin, goes deep undercover in order to guide you through the potentially murky waters of cyber lovin'.
Can you really swipe, click, match, wink your way to true love?
This week, we shine the spotlight on Cat Lovers Network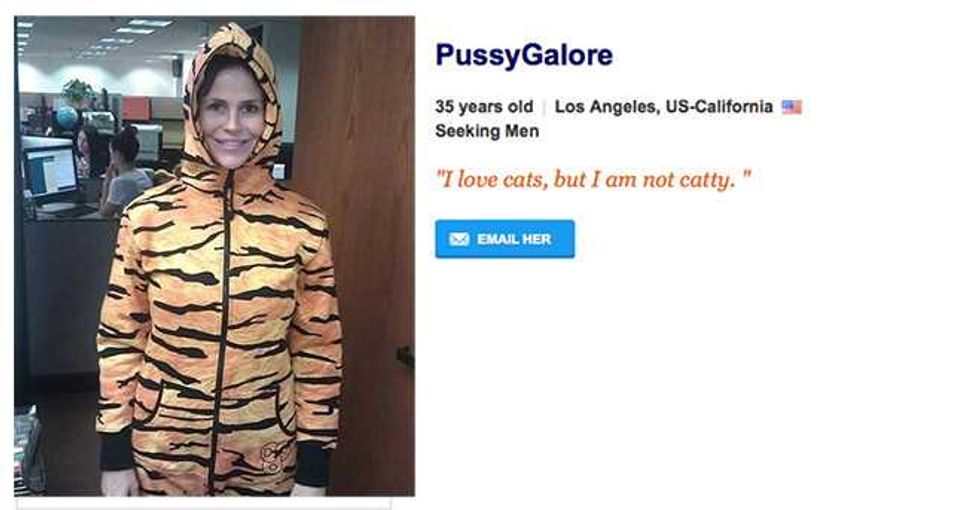 SLOGAN: 'Cuz we can't exactly fuck our cats, now can we?*
Seriously? The name Pussy Galore wasn't taken? How is this possible? In related news, I was able to score the name Muther Sucker on Vampire Passions, and Hoeing Ain't Easy on Farmers Only.
Maybe that's why these people are single. No-one has a sense of humor.
In other, other news, there were a surprising number of hot dudes on The Cat Lovers Network. It was like being at an extras casting for Magic Mike part 3 crossed with an Asperger's brunch n' munch.
*I submitted this for their slogan contest, even though they're not really having a slogan contest, and I think it might win.
HOT TO NOT RATIO: 3 out of 10
BEST PICK UP LINE: Where have you been all my lives?
WORST PICK UP LINE: I hope you have pet insurance, because I'm about to destroy your pussy.
(best and worst are, as per usual, interchangeable)
NUMBER OF CORRESPONDENCES IN ONE WEEK: 14
HOTTEST GUY: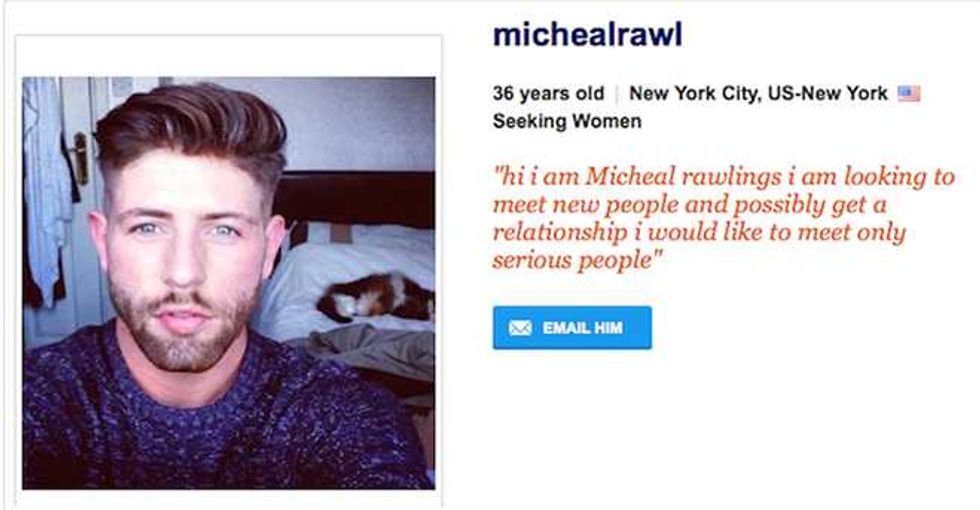 Powerfully subliminal imagery: Bed, Pussy, Cosby sweater. Yes, please...
Approach/Chat Up Line: "No pussy puns, please." Hates puns, loves alliteration.
Conversation Skills/Rapport: Had a really thick annoying New York accent. Felt like I was talking to Lois Griffin.
Closing Skills: I want to make a joke about the pussy in his bed, but his chat up line prohibits me from doing so.
GUY MY MOM WOULD WANT ME TO DATE: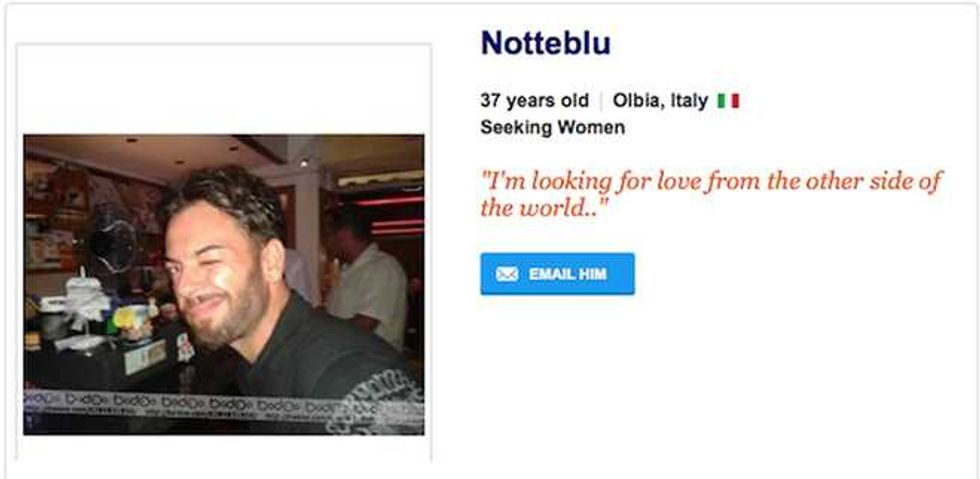 The fact that I'm willing to date a guy who had a stroke, or perhaps has a lazy eye proves I have depth...
Approach/Chat Up Line: "I'll make you purrrrrrrrr."
Conversational Skills/Rapport: Doesn't really speak English.
Closing Skills: Claims to be an amazing lover, which is really impressive considering he had a stroke.
WEIRDEST GUY: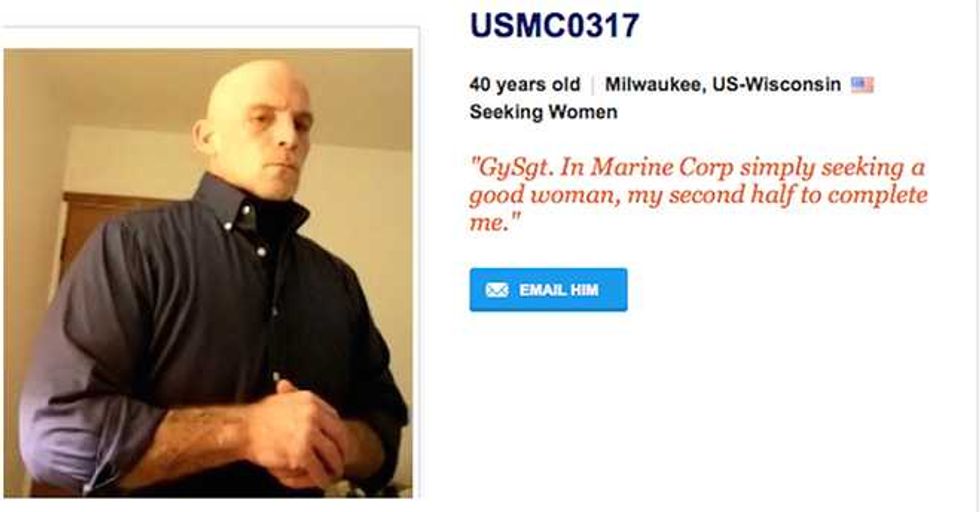 Pinhead, the later years.....
Approach/Chat Up Line: "You're semi-evil. You're quasi-evil. You're the margarine of evil. You're the Diet Coke of evil. Just one calorie, not evil enough."
Conversation Skills/Rapport: Not exactly a chatty guy.
Closing Skills:  As his profile says, he's simply seeking a good woman to cut in half.
HELL TO THE YEAH GUY: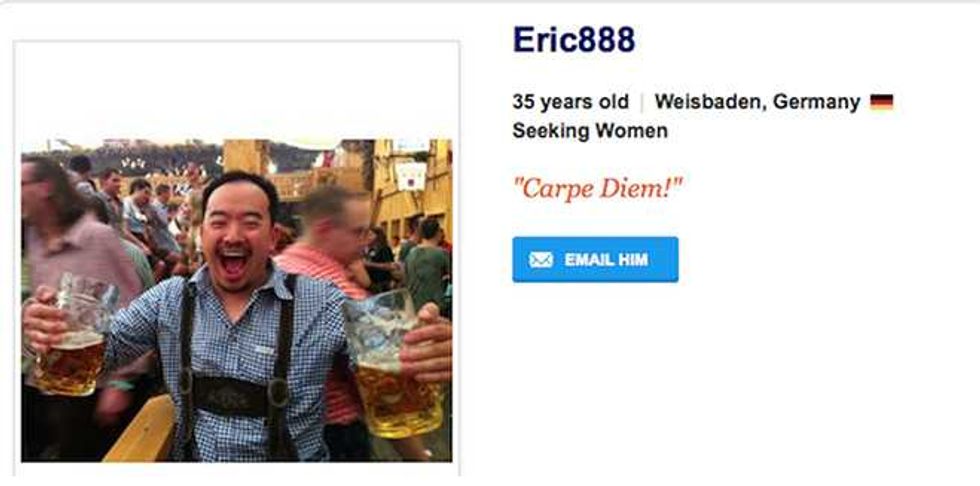 Hell cat......
Approach/ Chat Up Line: Loves fisting.
Conversation Skills/Rapport: Sounded like Mr. Kool-Aid.
Closing Skills: I'm guessing alcohol-induced erectile dysfunction.
BLOW BY BLOW DATE SUMMARY:
"Women with candles have replaced women with cats as the new sad thing."

Samantha Jones, Sex and the City

Women with cats: They like knitting, Lifetime television, Kourtney Kardashian. Other hobbies include curling up with a good book on a rainy night, taking bubble baths, and not getting laid.
So what is the male equivalent of that? It can't be good, right?
Cat guy looked cute enough online, but in person he was an absolute babe. Picture a poor man's Orlando Bloom. His cat's name was Roy Rogers and throughout the night I saw more pussy pictures than I cared to.
He picked a Mexican restaurant and we enjoyed mediocre burritos over marginally interesting small talk.
I went home. He went home.
Whatever.
But here's where it gets weird.
He mentioned to me that he was going to San Francisco over the weekend to visit his mom. The next day, I get a text, asking me if I could feed his cat while he's out of town.
Seriously? The girl he had gone on one date with off the Cat Lovers Network?
Actually, upon second thought, it's not that bad of a plan, considering there's a high probability I will show up, given that I am a cat lover and all.
But it's still weird, right? He knows no-one else? Not a neighbor, a friend, no-one?
I think he might be a serial killer. I'm going to look for blood stains when I go feed Roy his Fancy Feast.
SUMMARY:
Cat loving women love candles and decorative pillows, cat loving men may or may not be serial killers.
Stand by for updates.
Check back on Popdust every Friday for an all new foray into the singles world…next week—Singles With Food Allergies... yep, really..….In the meantime, you can read past Adventures In Dating here