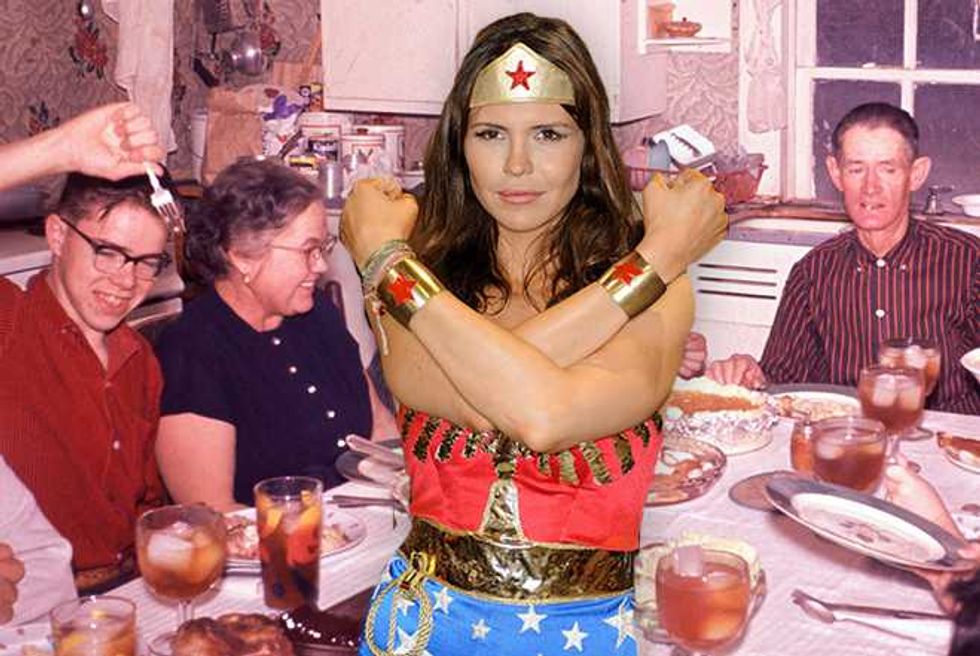 online dating reviews thanksgiving dinner
Dating in the computer age—There's Tinder, Grindr,  OkCupid, FarmersOnly, Clown Lovers, Craigslist Casual Encounters, Adult Friend Finder, Ashley Madison, Plenty Of Fish, JDate, Christian Mingle, BBW Cupid, FurryMate.....Fetster....Beer Passions...Cougar Life.....Match.com....Naturist Passions.....Cat Lovers Network....Singles With Allergies.... PinkCupid.... AgeMatch..... SploshDating.... ZombiePassions... Zoosk.... DateVampires.. .OurTime...Sea Captain Date....Missed Connections... FelonyDatingService....Kwink Potheads....DateACanadian...Black People Meet....the list is endless.
Each week, Popdust's intrepid reporter, Suzy McCoppin, goes deep undercover in order to guide you through the potentially murky waters of cyber lovin'.
Can you really swipe, click, match, wink your way to true love?
Will Gwyneth Paltrow And Chris Martin Break The Hell Up, Already?
This week we shine the spotlight on Thanksgiving dinner.
And on the 7th day, God rested. Likewise, during the week of Thanksgiving, Suzy rested, too.
So, no, I didn't force myself to go on some excruciating date. But I did get sloppy drunk and hit on all the guys at my friend's TG dinner.
Semen Facials Are A Real Thing Apparently, Not Just Some Sketchy Dude Lie
Let's see how that turned out.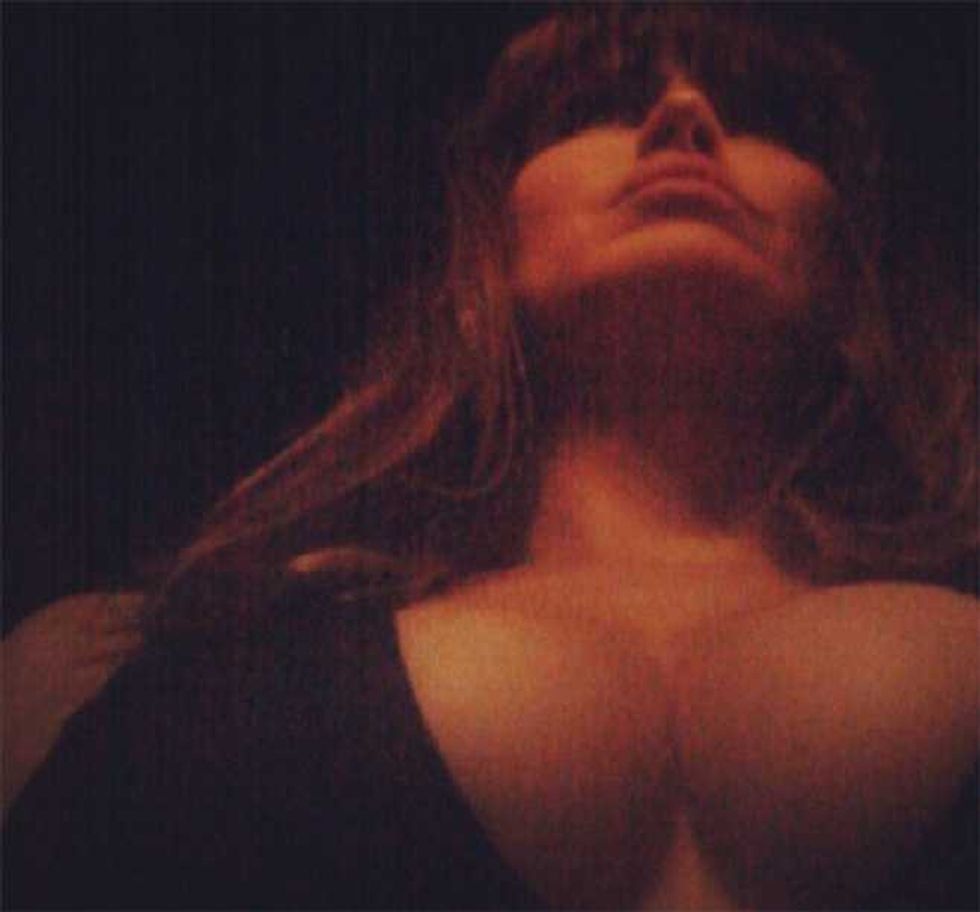 My opening line proved both versatile and effective. "Hi there, young man, would you like some more breast meat?"
SLOGAN: Trying to score at the loser table
HOT TO NOT RATIO: Everyone's cute after enough tryptophan.
BEST PICK UP LINE: "Mom, why is that weird lady flirting with me?"
WORST PICK UP LINE: "I think the guest bathroom is finally free."
Girl Who Pretended To Be A Man To Trick Friend Into Sex Appeals Conviction
NUMBER OF CORRESPONDENCES AT THE PARTY: 7
HOTTEST GUY: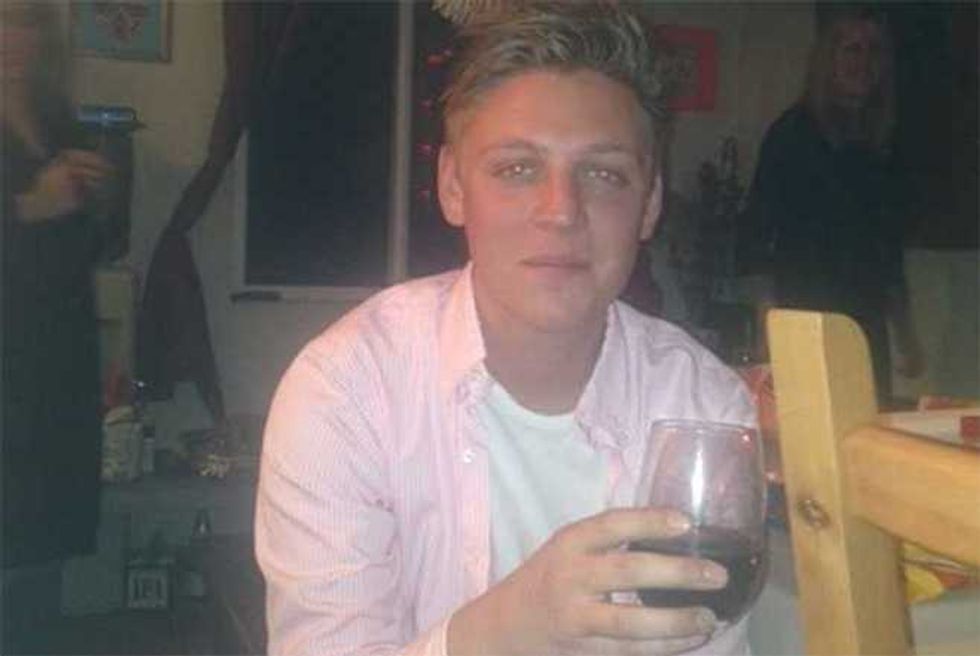 Managed to get a roofie into that wine glass...
His Approach/Chat Up Line: I dunno..Something about how he has a girlfriend.
Conversation Skills/Rapport: And he's going to call the cops. But I also learned that fart means 'speed' in Swedish.
Closing Skills: I learned the hard way, there's really not much you can do with a guy who's been roofied.
Feisty Florida Woman Attacks Ex Husband Over Sex Position Disagreement
It's Official: David Beckham Sexiest Man Alive
JAILBAIT GUY: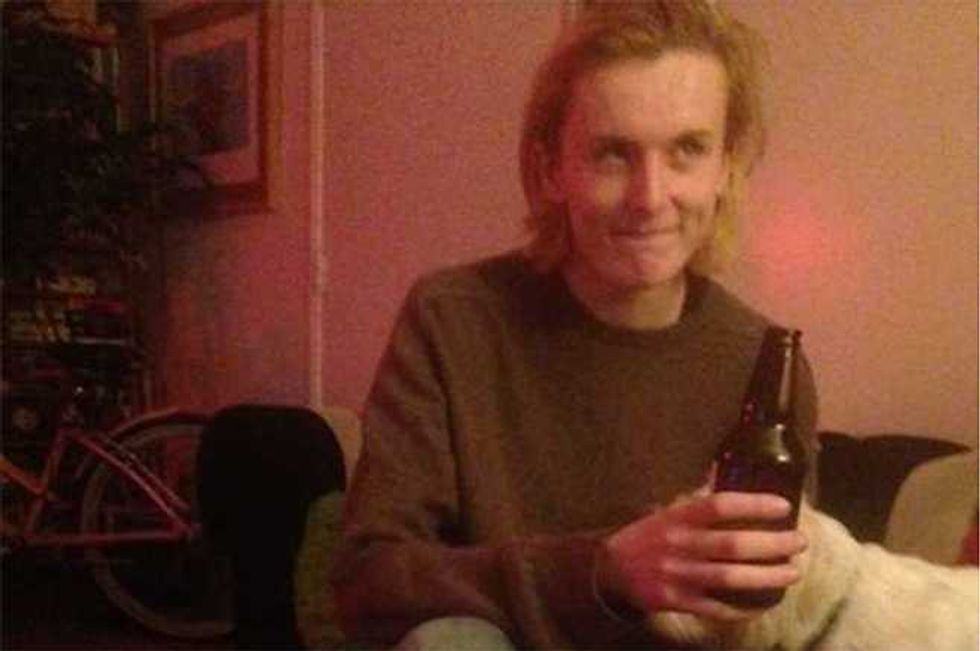 A 7-12 year stretch at the least...
His Approach/Chat Up Line: "Wanna take a look at my meat thermometer?"
Conversation Skills/Rapport: His aunt kept cock blocking.
Closing Skills: Not worth the jail time.
8 Simple Rules For Dating Reese Witherspoon's Daughter, Ava
HELL TO THE NO: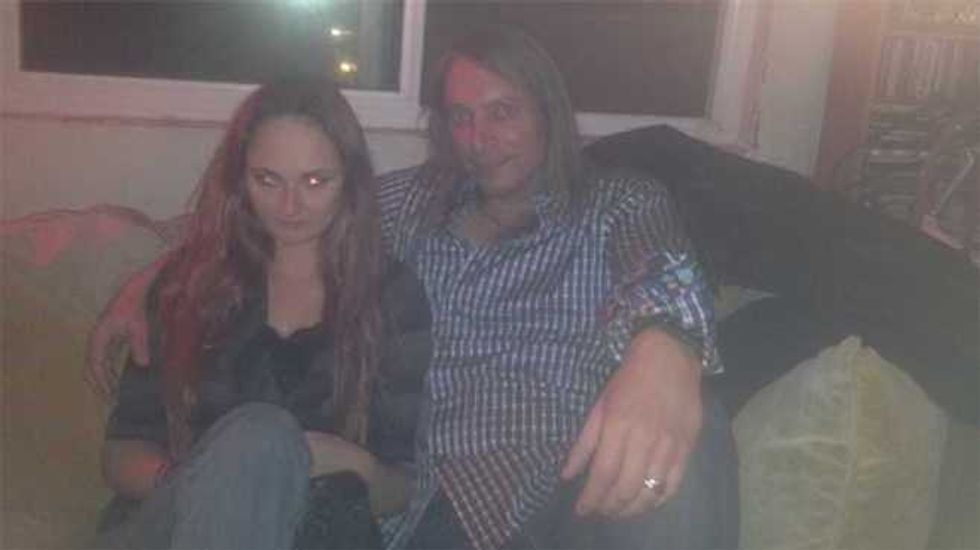 I mean I would, but that's his wife, and she looks like she could take me....
His Approach/Chat Up Line: "I'm sorry. I married."
Conversation Skills/Rapport: His wife kept cock blocking.
Closing Skills: They left together. How rude.
BLOW BY BLOW DATE SUMMARY:
Well, it wasn't really a date as a tour de force of drunken desperation and self-loathing.
So I got to sit next to the hot Swedish kid, which was exciting when the guy who was in Mystic Pizza suggested we all hold hands and say what we're grateful for, but we were at the end of the table and our shit got all sweaty and gross and when we were done, he wiped his hand on his pants.
The Netherlands Pays For Disabled Citizens To Have Sex With Prostitutes!
Anyway, I am grateful for opiates, processed carbohydrates, and Kurt Russell, AKA Col. Jack O'Neil, who makes me feel like I can one day live on the opposite side of the Stargate.
Tonight was more about education than romance.
For example, did you know that Fart means speed in Swedish, so in Sweden there are signs that say farthinder on the road, so as to indicate that a speed bump is near. Slutspurt means "final sale," as opposed to "freshman year in college," like it means here.
In Finnish, 'Bro' means 'a baby's erection' but I already knew that from watching Silicon Valley.
Taiwanese NGO Gives Disabled Men Hand Jobs
After that, I don't remember much but I woke up watching season 3 of Breaking Bad on my couch, and that's not awful.
Happy Holidays and all that shit.
SUMMARY:
Happy Holidays and all that shit.
For more stupid stupidity, follow Suzy McCoppin on Instagram.
Check back on Popdust every Friday for an all new foray into the singles world….In the meantime, you can read past Adventures In Dating here
John Stamos and Paula Abdul: Hold up… take two steps back! Do you remember that these two dated briefly in the early '90s? If things carried on, Full House could have had an Aunt Paula. Of course, we'll never know what actually broke up the pair, but Stamos has said in interviews that all the unwanted and relentless media attention was too much to handle. Granted, they were a hot looking couple. Rumors have swirled that Abdul's hit, Cold Hearted Snake, was written about Stamos, so that's a bummer. We're thinking perhaps it was more of a case of Opposites Attract. They say they remained friends, so that's encouraging. Aren't they both still single? Maybe Paula could say she's Forever Your Girl to John after all.
Lance Armstrong and Ashley Olsen: You may recall that the cycling stud dated crooner Sheryl Crow and fashion designer Tory Burch, but you probably never would have expected he romanced one of the pint-sized Olsen twins! Yep, Armstrong and Olsen dated briefly in 2007 but the fling didn't last long, some say because of pressure from his "people" who said it was bad for his image due to their considerable age gap. Uh, what about the doping? As we know, this couple didn't last, but it seems Olsen is still into older gents as her current beau is nearly 20 years her senior. Hey, at least she isn't with John Stamos!
Jerry Ferrara and Jamie-Lynn Sigler: Back in 2008, Jamie-Lynn Sigler met Jerry Ferrara on the set of the HBO hit, Entourage. They got together as actors on the show, but who knew they also were an entourage of two in real life? Talk about bringing your work home with you! Just like her character dumped Turtle on the show, Sigler called it quits with Ferrara in real life too after about a year of dating. Thankfully, her Sopranos days were over, or else who knows what would have happened to poor Jerry!
Nick Lachey and Kim Kardashian: This one comes as a major shocker, perhaps because we've been conditioned to learn about Kim's suitors via sex tape. All (sorta) kidding aside, the romance between these two totally flew under the radar, probably because the fling was so short lived, kinda like Kim's 72 day marriage. Lachey has said in interviews that she wanted to date him after his divorce from Jessica Simpson to "get famous". Well, we are not sure it was Nick's doing, but she sure got what she wished for! Both are happily married to other people now and are growing their gorgeous families. Perhaps 98 degrees just wasn't hot enough for Kim!
Tom Cruise and Cher: If she could Turn Back Time, Cher would reminisce about her cougar days romancing the then much less well-known Tom Cruise. Believe it or not, this unlikely duo shacked up in the '80s. On Watch What Happens Live, Cher confessed that the Scientology star was one of her top 5 lovers and was a total sweetheart. Of course, we all know this unusual couple didn't make it, but then again, neither did any of his marriages. Perhaps if Cruise Believes in Life After Love as does Cher, they can reunite, but we think that would be a Mission Impossible.