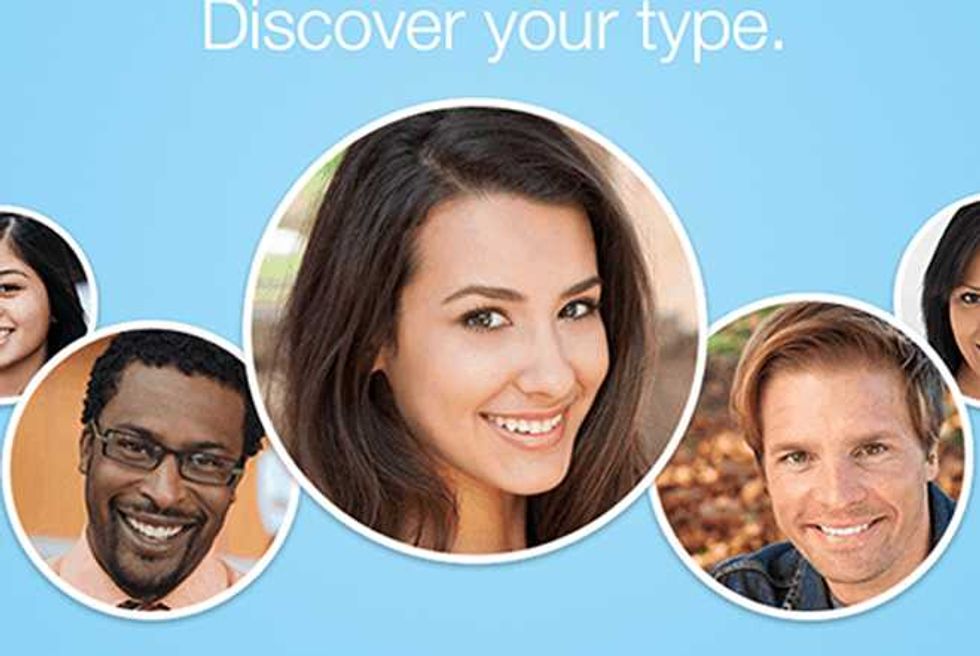 Dating in the computer age—There's Tinder, Grindr, OkCupid, FarmersOnly, Clown Lovers, Craigslist Casual Encounters, Adult Friend Finder, Ashley Madison, Plenty Of Fish, JDate, Christian Mingle, BBW Cupid, FurryMate.....Fetster....Beer Passions...Cougar Life.....Match.com....Naturist Passions.....Cat Lovers Network....Singles With Allergies....Pink Cupid....Age Match.....SploshDating....ZombiePassions...the list is endless.
Each week, Popdust's intrepid reporter, Suzy McCoppin, goes deep undercover in order to guide you through the potentially murky waters of cyber lovin'.
Can you really swipe, click, match, wink your way to true love?
Alone Time For Boys Just Got Better—The Worlds First 'Guybrator'
This week, we shine the spotlight on Zoosk...a dating site with 40 million members.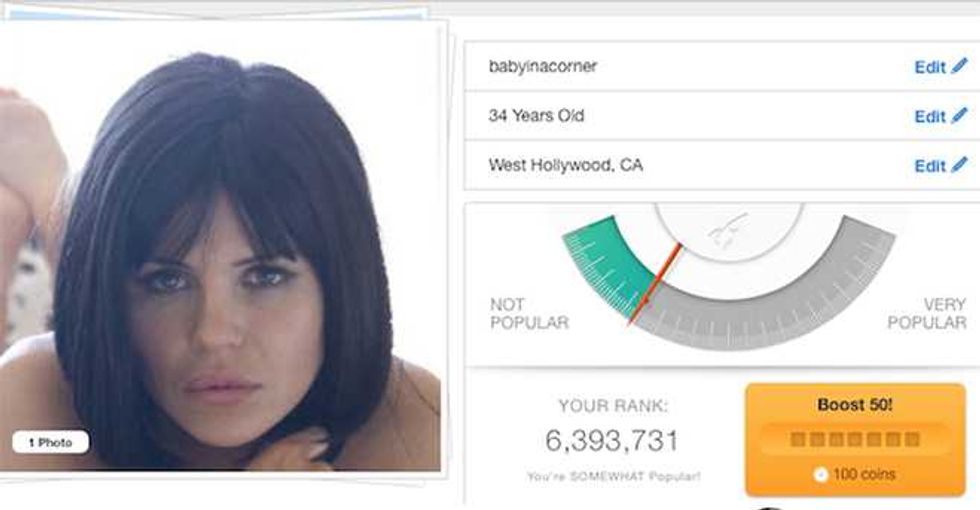 SLOGAN: Online dating has never been easier
I'd never heard of Zoosk.
Have you ever heard of Zoosk? Some how, some way, this cyber diamond has managed to fly under the radar. Every guy on here is a stone cold fox—just look at my hell to the no guy—he looks like Ashton Kutcher!
The only reason I hell-to-the-no'd him is because he reminds me of my ex-boyfriend who refuses to let me have joint custody of our dog.
But I digress. It's time to start a profile, send messages, get some phone numbers, and meet people!
The Ultimate Sex Toy For Foot Worshippers—NSFW
My only trepidation is that most of these stone cold foxes only have one photo up, which is usually the mark of a cat fish. That's a big red flag for most dating sites and social media. Luckily they have a photo verification system.
Anyway, being on Zoosk is how I imagine most guys feel at Hooters. Boobs, wings, beer, boobs, wings, beer. Boobs. Boobs. Ass. Boob. Scrotum.
See how deftly I segued into my own experience?
Fuck. I am so fucking talented.
Japanese Game Show Has Women Jerking Off Men While They Sing Karaoke
Zoosk has a rating system wherein other members judge you on your general symmetry.
After 3 days of being on the site, I scored as somewhat popular, which only brought back memories of cutting and high school bulimia.
HOT TO NOT RATIO: 1 to 5
BEST PICK UP LINE: "I'm not trying to impress you or anything, but... I'm Batman." Actually, the guy had it with an exclamation point on the end but it's so much funnier without it.
WORST PICK UP LINE: "No hook ups, please." Why, 'cuz you're on your period?
NUMBER OF CORRESPONDENCES IN ONE WEEK: 20
HOTTEST GUY: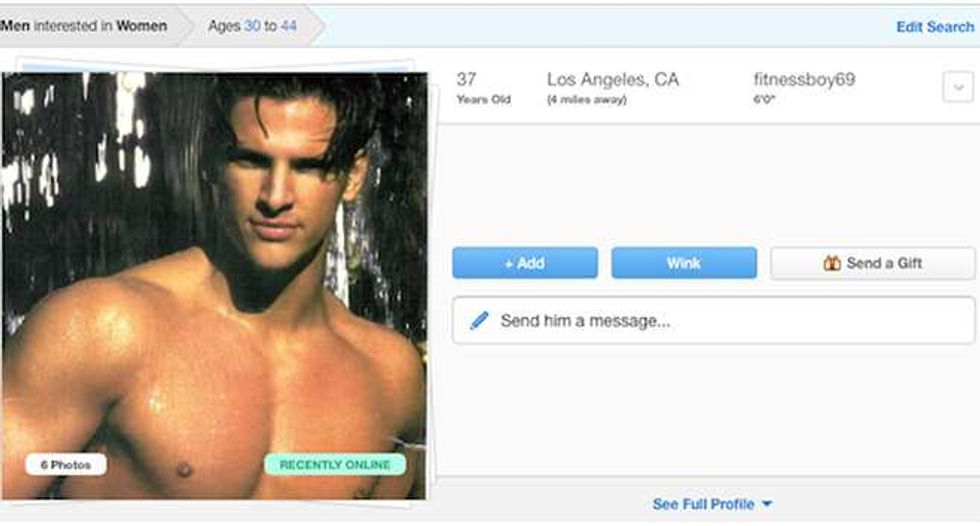 Now performing on Chippendale's main stage...
Approach/Chat Up Line: "I'd fuck me. I'd fuck me so hard." OK, he didn't really say that but I think I might make that my new pick up line. Starting now.
Conversation Skills/Rapport: No but really his screen name has the number 69 in it.
Closing Skills: FB brings the ruckus to the ladies.
Craziest American Sex Laws—Could Your Lasciviousness Land You In Jail?
GUY MY MOM WOULD WANT ME TO DATE: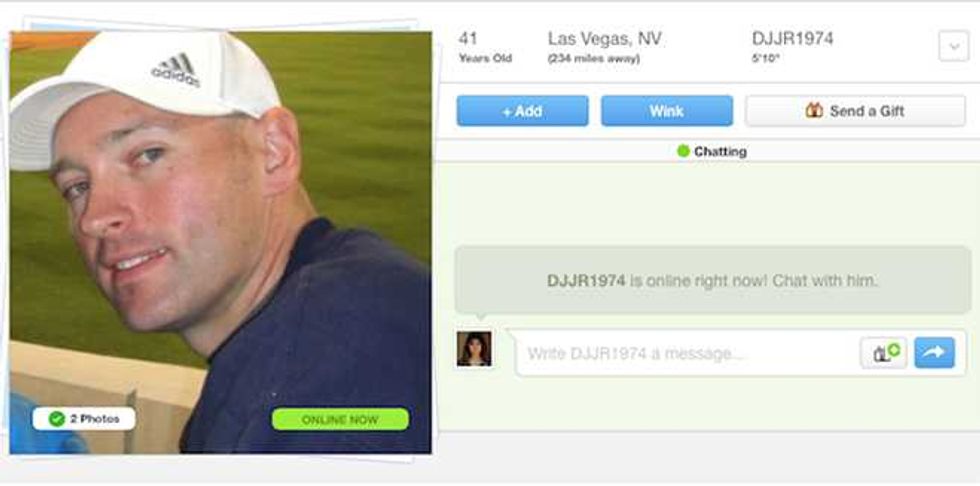 Clean cut. Age appropriate. And already bald so I don't have to dread the process. Look at that profile pic
Approach/Chat Up Line: "What happens in Vegas..."
Conversational Skills/Rapport: Wholesome, hearty, likely Republican.
Closing Skills: My mom would totally fuck him. And then hit the craps table.
Female Masturbation Has A New Name!
WEIRDEST GUY: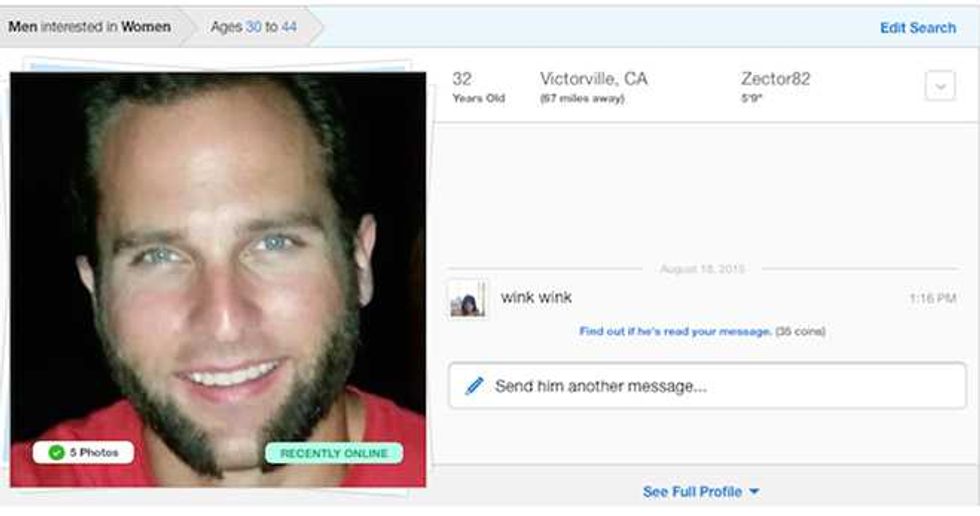 Um, Wolverine called...
Approach/Chat Up Line: I'm not trying to impress you or anything, but... I'm Wolverine.
Conversation Skills/Rapport: Impressive.
Closing Skills: Even the weirdest guy is hot! Look at his eyes! they're dreamy!
Pat Robertson Vows The Gays Are Gonna Make You Like Anal, Oral And Bestiality
HELL TO THE NO GUY: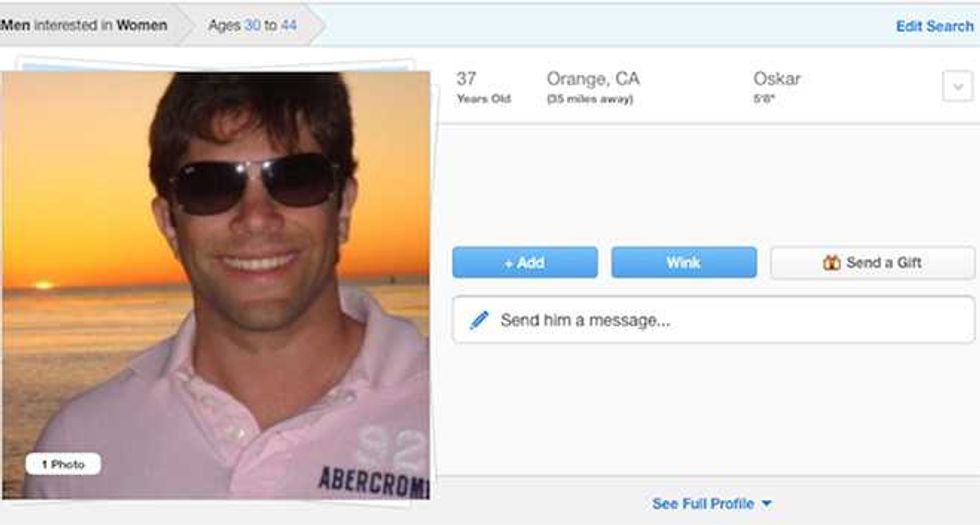 Let me see my dog, fuck stick.
Approach/ Chat Up Line: I dunno, something about sun tan lotion. Or yachting. Or date rape.
Conversation Skills/Rapport:I don't remember much after the second drink.
Closing Skills: Can't look at him without being pissed about my dog.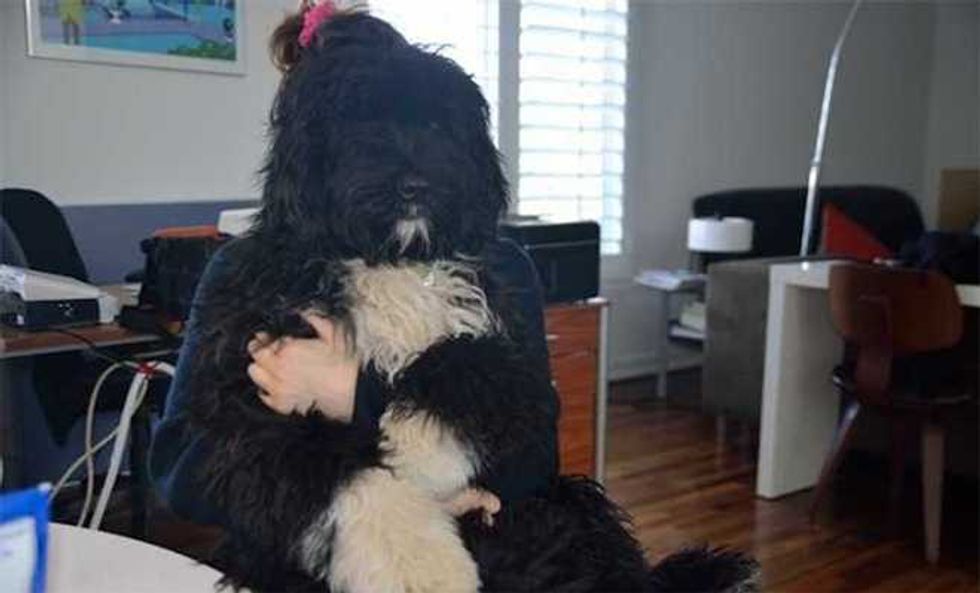 Here's the dog... you'd be pissed too....
Sexy Photos Of Hacked Celebrities That DON'T Constitute A Sex Crime
BLOW BY BLOW DATE SUMMARY:
Dan is a handsome jewelry designer with beach front property in Venice. He looks after himself: kale, Cross Fit, Artisanal marijuana, and thusly, we went to Cafe Gratitude where our 'Deal or No Deal' model turned waitress said, "Tonight's question is: Who is your hero?"
She left us to consult and after a brief discourse, we decided on Chuck Norris, who managed to edge out The Blair Witch, but only by a very narrow margin.
So when Gemma returned with our Fortified Macrobiotic Bowl, we told her we'd rendered a decision.
"Chuck Norris. Chuck Norris is our hero."
"From Walker Texas Ranger," she beamed, her pop culture knowledge belying her tender years. "Excellent choice."
And she was gone again but now Dan had a more pressing matter for the table.
"Do you believe in aliens?" he asked.
"I don't not believe in aliens."
"No, I mean, do you think they did something to Chuck Norris?"
"Why, did he disappear?"
"No, but he's like super human."
Secrets Of The Brady Bunch—Sex, Drugs And Shoplifting—WTFF?!!
If only he was being funny, Dan would be my husband, but no, Dan was entirely earnest. Concerned, even. I was forced to consider that perhaps Dan had smoked too much artisan marijuana.
While we shared an organic key lime pie, he tried to convince me that I have a mild form of Down Syndrome because I have almond shaped eyes.
He's probably right. that would explain why I can't fucking figure out Wordpress.
And the quest for love continues....
SUMMARY:
I've always avoided taking IQ tests because I think I might have a mild form of Down Syndrome, and now the evidence is mounting. Overall the site is easy to start using, and with so many hot active members, it's easy to cast a wide net.
Check back on Popdust every Friday for an all new foray into the singles world….In the meantime, you can read past Adventures In Dating here